Manchester United are agonising over a decision on the future of Mason Greenwood.
A decision on Mason Greenwood has sat on ice for too long. Manchester United cannot drag the situation out any longer, and must make a decision.
Shockingly, the club appear to be leaning towards bringing him back. The Athletic report this was the plan earlier this month, before postponing a planned announcement.
The Sun claim Greenwood could be re-instated as early as next week. United could yet change course and decide a different path.
Re-integrating Greenwood back into the first team would be a minefield. Ever since his arrest in 2022, the striker has been an outcast, with sponsorship deals terminated, and his presence even removed from FIFA video games.
To say he is a controversial and divisive figure just isn't descriptive enough. Greenwood's return would be one of the most brazen decisions from Manchester United in the club's history.
Before a decision to bring back Greenwood is made, the club need to steel themselves for what is really ahead, and it won't be pretty.
READ: Confirmed Manchester United transfers in, out, loans, releases, youth for 2023/24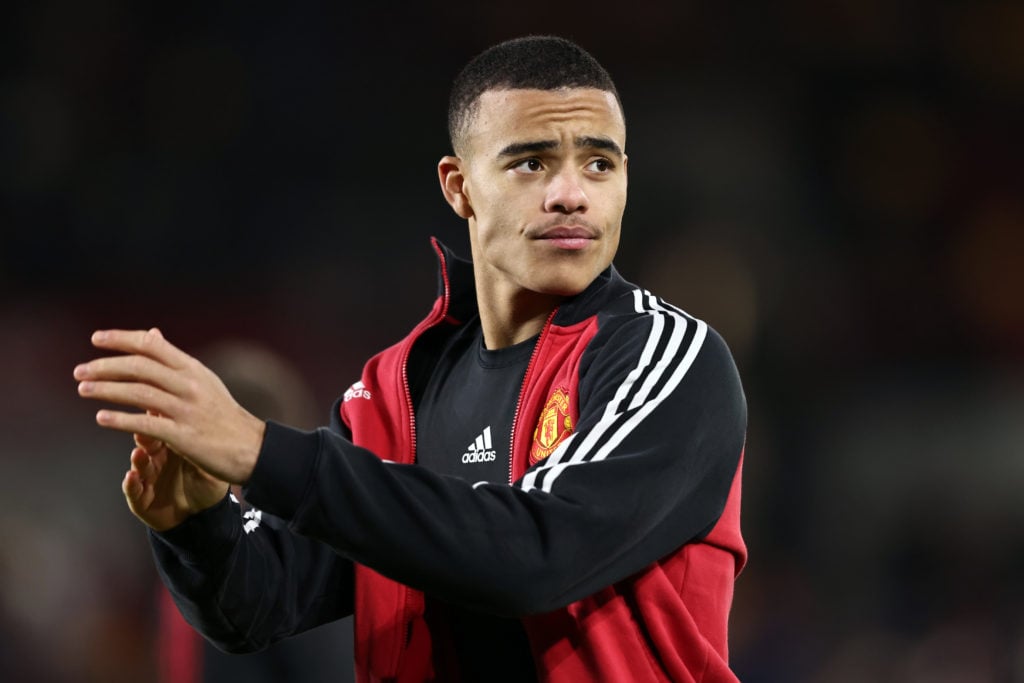 MORE UNITED STORIES
Severe backlash
Mason Greenwood returning to Manchester United risks tarnishing the entire club's brand. This can't be overlooked. The club is one which supporters and staff of all backgrounds are proud to be associated with. This would change overnight if Greenwood is brought back.
While some people may be able to accept Greenwood's return and the case of rehabilitation for a young man, others will never get past what he was accused of, and the recordings and pictures which circulated online. They will not change their mind, and nor should they be expected to.
The backlash from Manchester United's own supporters will be considerable. Some will cut ties with the club altogether. The backlash from other fans will be just as noisy. And the media will go into overdrive.
This is not just a sports story. Mason Greenwood being cleared to return will be a news story, on the front cover of newspapers, and there will be international attention too. And it won't be at all pretty for United.
The club insist there is wider context behind what is in the public domain, via their most recent statement. However, we can't fathom what that might be.
The backlash against Greenwood's return will overshadow Manchester United's season, and the club longer term. It just is not what's needed.
Press conferences dominated
Club manager Erik ten Hag will find himself in the eye of the storm, facing international media scrutiny. And that's not where the Dutchman wants to be.
We saw last season how questions over Cristiano Ronaldo, on footballing issues, dominated Ten Hag's press conferences, overshadowing everything else. This will return, with a far more unsavoury edge, if Mason Greenwood returns.
The effect on the team would loom large. It is a distraction nobody at the club would be able to escape from. The actions of individual players will be scrutinised, simply by them associating with Greenwood, they will be called into question.
None of this fits the calm dynamic Manchester United want to create in order to foster success. Chaos awaits.
A drawn-out comeback
Let's say Mason Greenwood is approved to return. Don't expect him to make any kind of positive on pitch impact even in 2023.
This is a footballer who has not played in 18 months. He has not even been able to train professionally.
For any player to lose such a substantial period of time in their careers, this is difficult to overcome. Let alone at such a pivotal stage of their development.
Add in the intense mental pressure on the player, there is little reason to actually believe he may be successful if he returns, to the high levels Manchester United require. Is all the furore really worth it?
A very phased, drawn out return would take place. Greenwood may even be sent to the under-21s, at first, to regain fitness and form, and play matches again for the first time since January 2022.
By time he actually makes his first team return it could only be 2024. And during all this time, the scrutiny and pressure on him will only build, rather than subside.
Even focusing simply on football, Greenwood's return is no easy fix for United's lack of striker options, and nobody should be under any illusions otherwise.
Related Topics