While Manchester United's youngsters were lifting FA Youth Cup silverware, incoming boss Erik ten Hag was lifting a trophy of his own.
Ten Hag clinched the Eredivisie title with Ajax, thanks to a 5-0 home win over Heerenveen.
Edwin van der Sar paid tribute to Ten Hag after the game, and the manager had some words of his own to offer.
Ten Hag spoke about his happiness and paid tribute to his team, with comments reported by Ajax Showtime.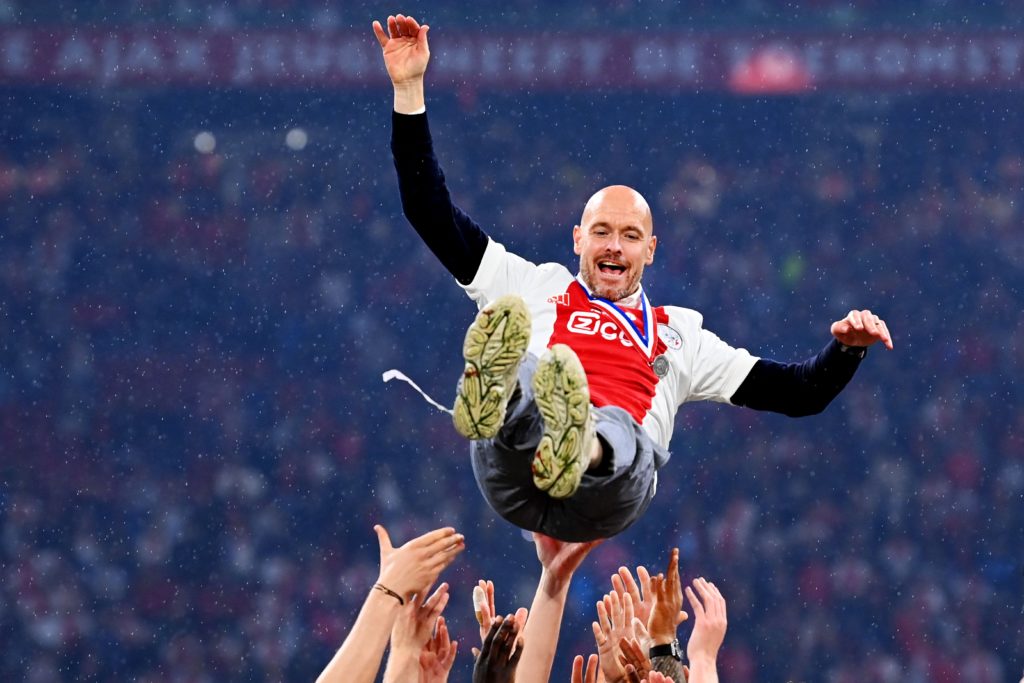 'Winning culture of iron'
Ten Hag's words underlined that this season has not been easy for his team, and that what he was most pleased with was his side's mentality.
He explained: 'I am very happy. This is amazing. Until February we played very well, but after that we had problems with a lot of changes. Still, I have to praise the group. We have shown a great winning mentality.
'I never doubted. After the winter we lost a game and drew once, but otherwise we won everything. This shows that we are flexible and can deal with setbacks. Tactically we often played strong and in the end we won.
"Sometimes we got ourselves into trouble, but the winning mentality was so strong. Led by a number of leaders, we have created a winning culture of iron here. We have continued to operate as a collective and that ultimately brings us the prizes. This is incredibly satisfying.'
Ajax have what Manchester United lack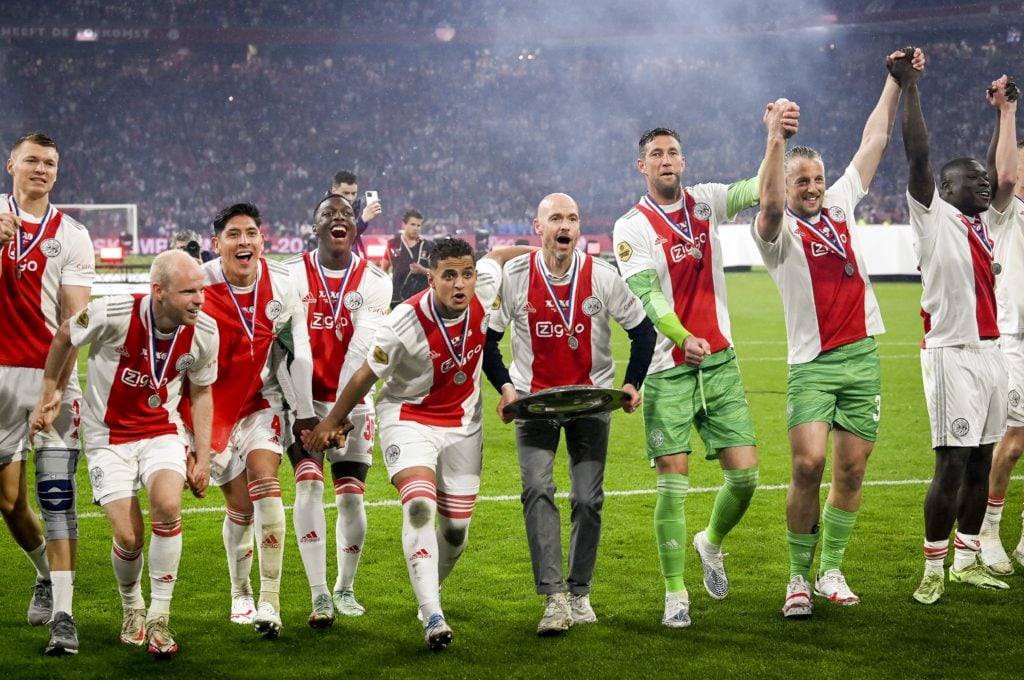 With a winning and collectively strong mentality, Ten Hag has forged his Ajax side to be what Manchester United have failed to be over the past season.
United have not had the 'leaders' Ten Hag admires his Ajax side for, and this has to be a non-negotiable factor he seeks to change in his first season at Old Trafford.
Ten Hag needs players he can rely on, and it won't be a surprise if he heads to Ajax to try and sign one or two of them.
A 'winning culture of iron' could not be further from the Manchester United side we have seen this season, which wilted in a 4-0 defeat at Brighton at the weekend.
Ten Hag has his work cut out at Old Trafford, but he stands as good a chance as anybody, of turning the club's fortunes around, and he will arrive in Manchester as a winner.
Related Topics
Have something to tell us about this article?
Let us know