Manchester United are being offered the chance to sign Sergino Dest from Barcelona, a report from 90Min claims.
The timing is very interesting, with Fabrizio Romano reporting right-back Aaron Wan-Bissaka is expecting to leave.
As we noted already, Manchester United's new manager Erik ten Hag handed Dest his debut at Ajax, before the player was sold to Barcelona for £23 million.
Thanks to backing from legendary right-back Dani Alves at Barcelona, Ten Hag has the opportunity to re-sign a better footballer than the one he sold.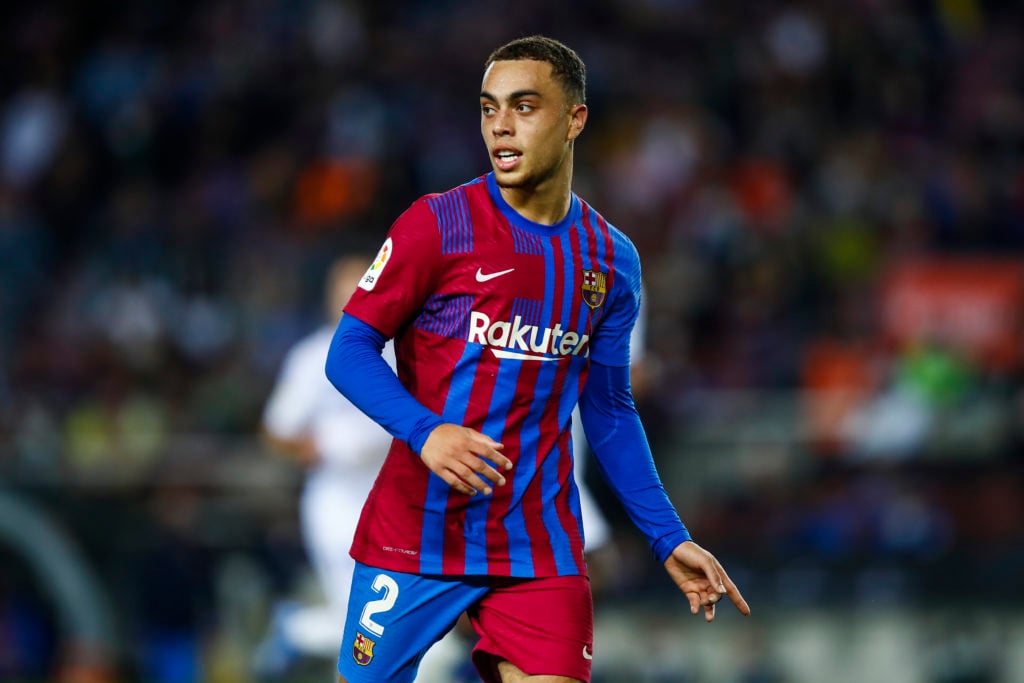 Backing from Dani Alves
Dest has had the benefit at Barcelona of learning from one of the best full-backs of this generation, three-times Champions League winner and six-times La Liga champion, Dani Alves.
Alves has given Dest his backing, pledging to support him ever since they linked up together.
Quoted by Voetball Primeur in 2021, he explained: "I will try to help him as best I can. I think Dest is a fantastic player. He has the talent to become one of the best players in the world.
"I will try to instill in him the mentality and the culture of the club so that he can fully adapt and change the style of Barcelona perfectly."
Dest's time at Barcelona has been mixed, having to compete with Alves might have been a short-term knock to him, but in the long run, learning from the Brazilian will make him a better footballer.
Earlier this year, new boss Xavi was quoted by Voetball Primeur, commenting on Dest: "Now he is at a very high level. He really shows that he can do it at the level for Barcelona."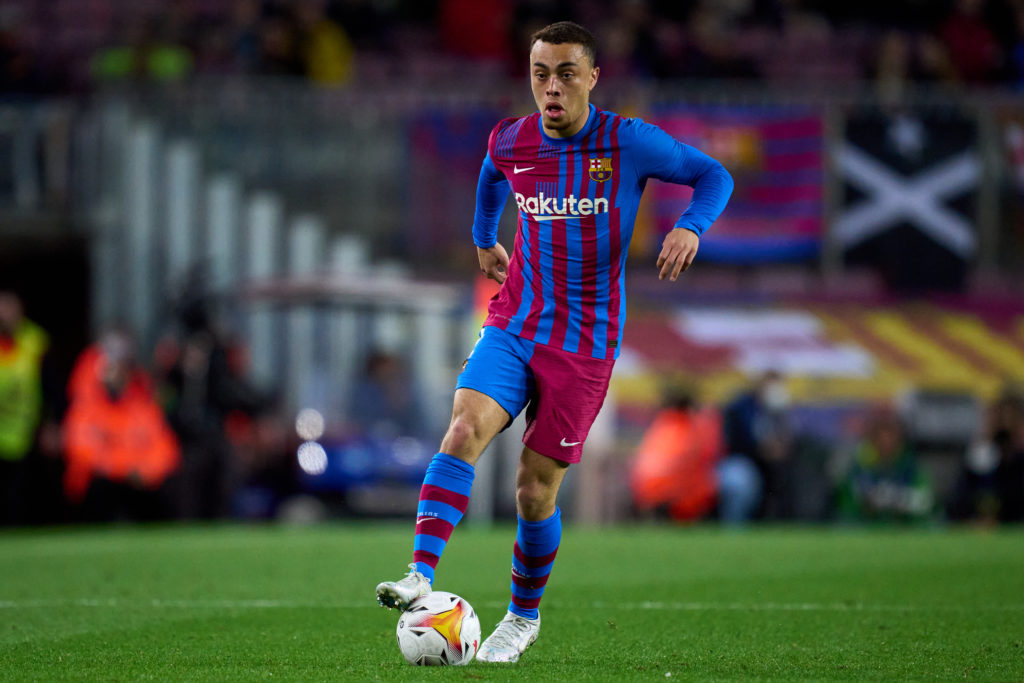 An option for United to consider
Dest was not a player Barcelona planned to sell, when they bought him in 2019. Eurosport reported how they placed a 400 million Euros release clause in his contract, equivalent to £340 million.
United would be able to snap him up for a fraction of this fee, likely approximately close to the £23 million Barcelona paid for him two years ago.
This is mainly because of Barcelona's need to reshape their squad in Xavi's vision and bring in his own targets. Despite his praise of Dest, he has only been selected to play 90 minutes in two of his last seven games.
Erik ten Hag knows Dest well, and will be confident he can get the best out of him, he's done it before. He also wanted to keep hold of him.
Quoted by Goal in 2020, he said: "Dest has developed well so it's not surprising there is interest. If he leaves, which I prefer he doesn't, [the squad] will be thin. Let me put it this way: I am not in favour of it but if it happens, we will look for a replacement. I want [Dest] to stay."
Ten Hag's dilemma will be that Dest won't be the only right-back he is offered, and he may find there is a better one on the market. But their previous work together, plus the confidence Dest will have learned even more by training under Dani Alves' wing, could make him a tempting option.
Related Topics
Have something to tell us about this article?
Let us know