Since Manchester United suffered a 3-1 defeat against Arsenal at the Emirates Stadium on Sunday, the talk has, inevitably, been about VAR.
The decision to disallow Alejandro Garnacho's goal, which would have probably won United the game, has caused ire from some sections of the Old Trafford fanbase since then.
Dermot Gallagher and Mike Dean, two former Premier League referees, spoke on Sky Sports about the incident and both men believed that Anthony Taylor and VAR got it right to disallow the Argentine's strike.
Erik ten Hag, clearly furious over the decision, believed that VAR got it wrong: The disallowed goal from Garnacho, (it was the) wrong angle – I think it's onside."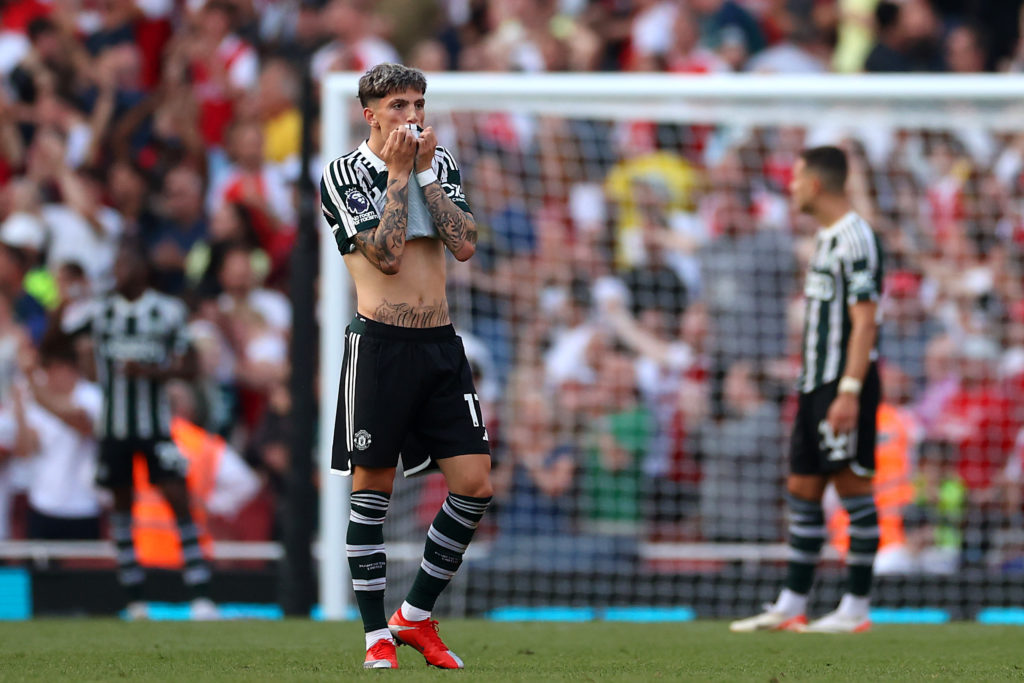 Sky Sports pundit views on disallowed goal
Jamie O'Hara, who has always been one to be forthright in his opinions, believes that the referee were using the wrong angle for the goal and even accused the referees of guessing their decision.
"The camera angle is not in line, they're guessing," the former Tottenham Hotspur and Wolverhampton Wanderers midfielder said on Sky Sports.
"That, for me, is not right. If you're not 100% certain that the goal is offside then you should give the benefit of the doubt to the striker. I can see why Ten Hag was so frustrated, they (VAR) get things wrong every week."
Is O'Hara right
It's easy to see why the former midfielder was so infuriated by the decision, it certainly seemed like a tight one.
The angle that the VAR used for the offside was seemingly questionable. However, both Gallagher and Dean have agreed that multiple angles would have been checked before VAR made their final decision.
At the end of the day, United are right to feel aggrieved about the decision but further down the line, the Red Devils will surely receive controversial decisions in their favour as the season goes on.
Related Topics