Ryan Giggs is the latest figure around Old Trafford to speak highly in excitement of Rasmus Hojlund's arrival.
Speaking in an interview with the Webby and O'Neill YouTube channel, Ryan Giggs as quizzed on his view of the summer window.
Here he highlighted Rasmus Hojlund as the one he is most excited about joining United.
On the new striker, Giggs said, "I thought he [Hojlund] looked impressive in the short time he was on the pitch,"
Before going on to explain why: "I think for me, centre forward has been a big problem for us, to have a proper centre-forward up there to make the likes for Bruno, the likes of Marcus around them, to have a real focal point.
"So to have a real out-and-out centre forward up there who can hold it up, who can run the channels, who can make the players around them play better, I thought that was the most important [signing]."
Giggs seems, like all of us are, excited to finally have a young, exciting and dominant number nine.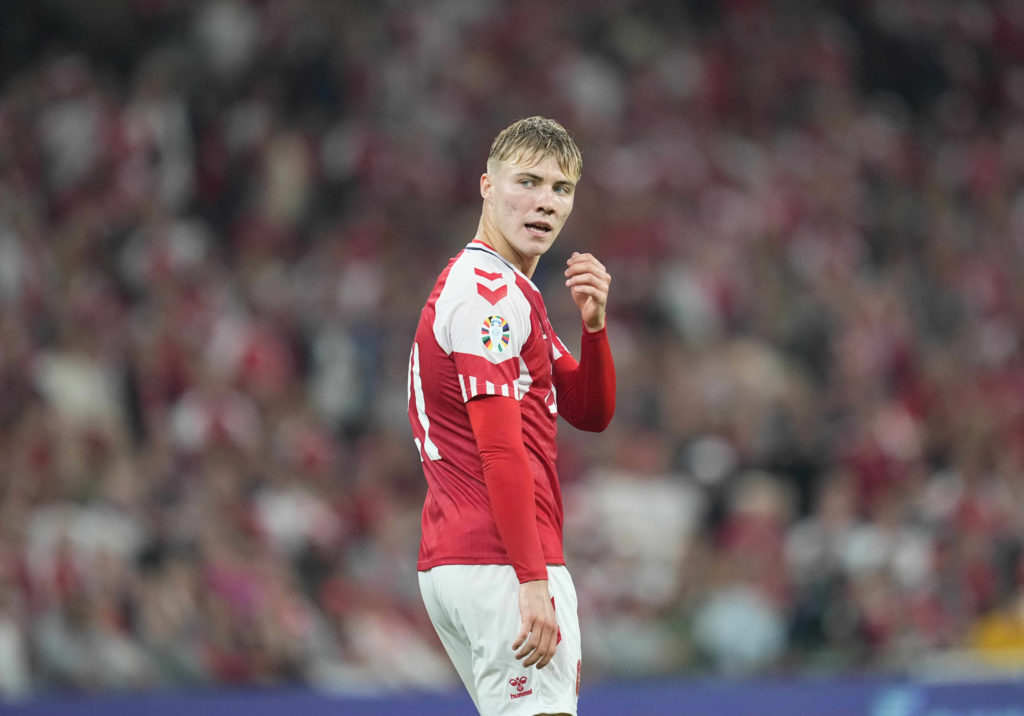 Giggs on Onana and Mount
Giggs didn't end his praise at Hojlund though as he also commented on the arrivals of Andre Onana and Mason Mount being strong signings, while he believes it is too early to judge Sofyan Amrabat.
MORE UNITED STORIES
"Amrabat obviously hasn't played for us yet, and I think the other two, Onana and Mount, are good players. I think good players make the players around them play better, it's early days yet, time will tell."
Giggs didn't comment on Altay Bayindir, Sergio Regulion or Jonny Evans so it's safe to assume he isn't bothered by these moves.
We imagine as well that his views on Amrabat will change once he sees him in action for United after the international break.
On early season form
When asked his views on the season so far, Giggs was honest and admitted it hasn't been up to scratch.
"This season it's not been a great start but it's a long season. We've had new players come in, and they are going to take time to settle, which sometimes you don't get at United."
He continued to add that United now have the pieces needed to win games away from home, a strong midfield.
"If you are going to go away from home you need to dominate midfielders, have that physicality and strength. I can see Casemiro, Smrabat and Bruno in midfield and already [that] looks more physical."
Related Topics