Manchester United new boy Rasmus Hojlund had an eye-catching display on his debut against Arsenal.
Denmark international Rasmus Hojlund has had to wait a month for his debut since joining in early August.
While the result did not go his way against Arsenal, setting foot onto the pitch in a Manchester United jersey was a dream, and this is the first of many.
Goals will follow, but it was the physicality Hojlund immediately delivered which caught the eye straight away.
READ: Confirmed Manchester United transfers in, out, loans, releases, youth for 2023/24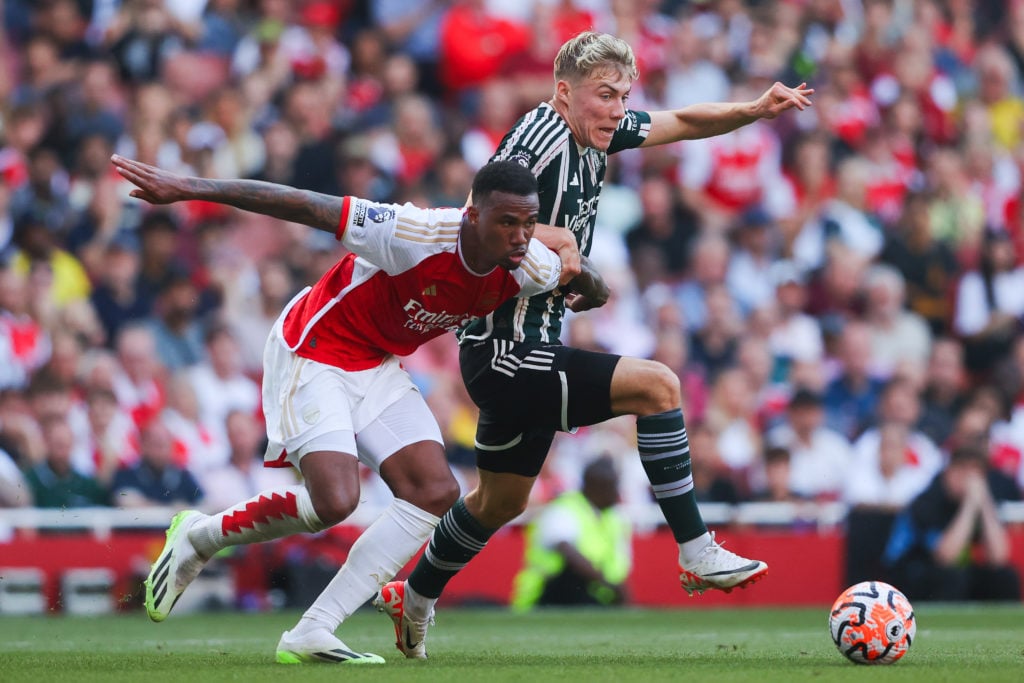 Hojlund impact
Rasmus Hojlund immediately put himself about and took the game to Arsenal in a direct manner.
His display was discussed on BBC Match Of The Day 2, with Hojlund earning rave reviews.
Stephen Warnock told the show that Arsenal defender Gabriel Maghalaes immediately knew he was in for a tough battle after just a couple of minutes going up against Hojlund.
MORE UNITED STORIES
Warnock said: "Look at the physicality. Now he [Gabriel] realises, 'I'm in a game here, this is going to be so, so difficult.'"
Gary Neville backed Hojlund debut
Gary Neville praised Hojlund's approach, telling Sky Sports: "He's (Hojlund) a runner and he looks like someone who can mess people about."
In just 25 minutes, Hojlund created an impression, and has put defenders on notice.
Centre-backs recognise that against Anthony Martial, they will get an easy ride. They may have to be on their toes for the odd neat touch here and there, but from a physicality point of view, the Frenchman shies away from challenges.
Hojlund on the other hand, actively goes looking for it, and this is what Manchester United have been missing.
There was one move in the second half where a Marcus Rashford shot was blocked which all came from Hojlund holding the ball up, allowing United's players to join him in attack and overload the defence.
This is what Erik ten Hag's tactics are based on, and one of the reasons he signed Mason Mount as a supplementary attacking player.
Eventually, the manager will get his two attacking signings on the pitch together.
Related Topics