Manchester United legend Ruud van Nistelrooy hilariously revealed that Roy Keane ruthlessly tore into him over one specific thing during his prolific spell at Old Trafford.
Van Nistelrooy was brought to Old Trafford by Sir Alex Ferguson after United paid a then-British-record transfer fee of £19m to land him from PSV Eindhoven.
The 47-year-old Dutch former striker's goalscoring exploits are still revered at United, with Van Nistelrooy scoring an impressive 150 times in 219 appearances.
Van Nistelrooy, who retired from football in 2012, arrived at United when Keane was captain and learned the hard way about his former teammate's no-nonsense approach.
READ MORE: Neil Warnock ranks Sir Alex Ferguson only fourth in five best Premier League managers in history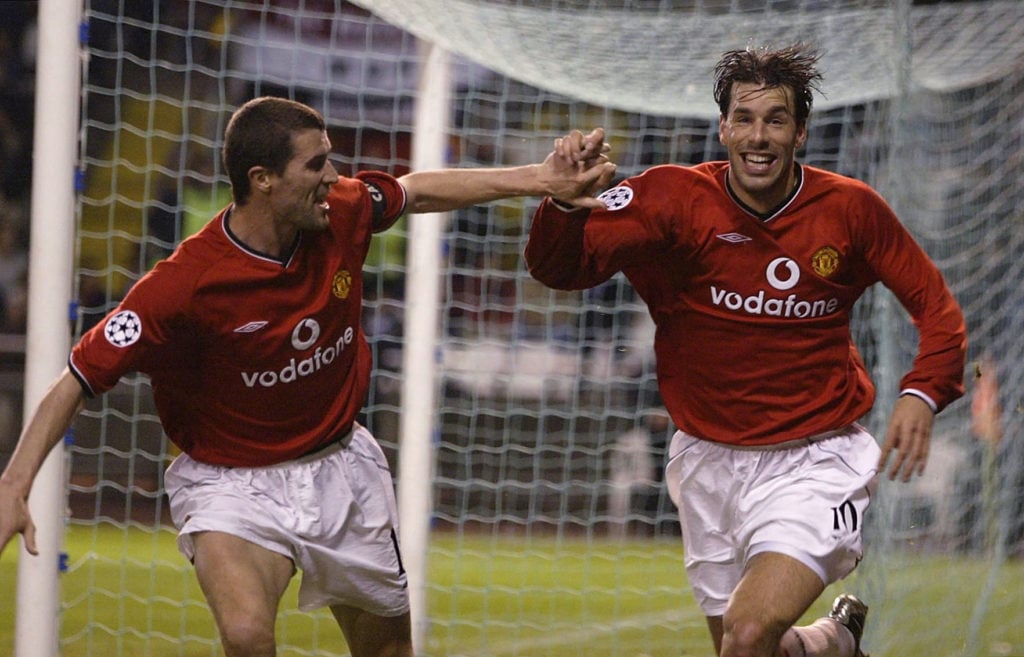 Keane 'killed' Van Nistelrooy for four months
Speaking to former United teammate Gary Neville, Van Nistelrooy candidly opened up about his experience of playing for an "unbelievable" player like Keane.
However, Van Nistelrooy admitted the legendary former United captain was on his case for "four months" due to the hairband he used for his long hair.
"Roy with my hair band, remember that? He killed me for four months," he told Neville on The Overlap.
MORE UNITED STORIES
"Remember when I came I had longer hair… and I put it on in training and went to the dressing room with the mirrors and put the hairband in and he was like, 'F*****g hell.'
"I'd actually had enough of it and I cut my hair… I thought after one month I wasn't going to cut my hair for this guy. Two months, every day for two months and then after three months… I took my hairband off."
Van Nistelrooy added: "For me, he [Keane] was unbelievable. He was fantastic. He led the team.
"We all know stories about different players, different stories about him. For me, he led the team in an unbelievable way."
Van Nistelrooy's legacy at United
Van Nistelrooy's impressive spell at Old Trafford came to a bitter end in 2006 after a high-profile falling out with former United manager Ferguson.
The former Netherlands international has since admitted that he has made amends with Ferguson, who sold Van Nistelrooy to Real Madrid in 2006.
Van Nistelrooy also went on to play for Hamburger and Malaga before he retired from football.
The Dutchman, who left his role as PSV manager in May, lifted a Premier League, an FA Cup and a League Cup during an illustrious spell at United.
Related Topics