Lisandro Martinez is Manchester United's warrior, embodying the spirit Erik ten Hag wants to instil in his players.
It's no wonder Ten Hag was so determined to sign the centre-back, who was named Sky's man of the match.
He even managed to impress former United captain Roy Keane, whose punditry usually consists of his ruthless put-downs to players he believes are not up to scratch.
That just makes Keane's praise all the more striking. He has found a player he likes, and one he even admits he would be happy to have on his own team.
READ: Confirmed Manchester United transfers in, out, loan deals for January 2023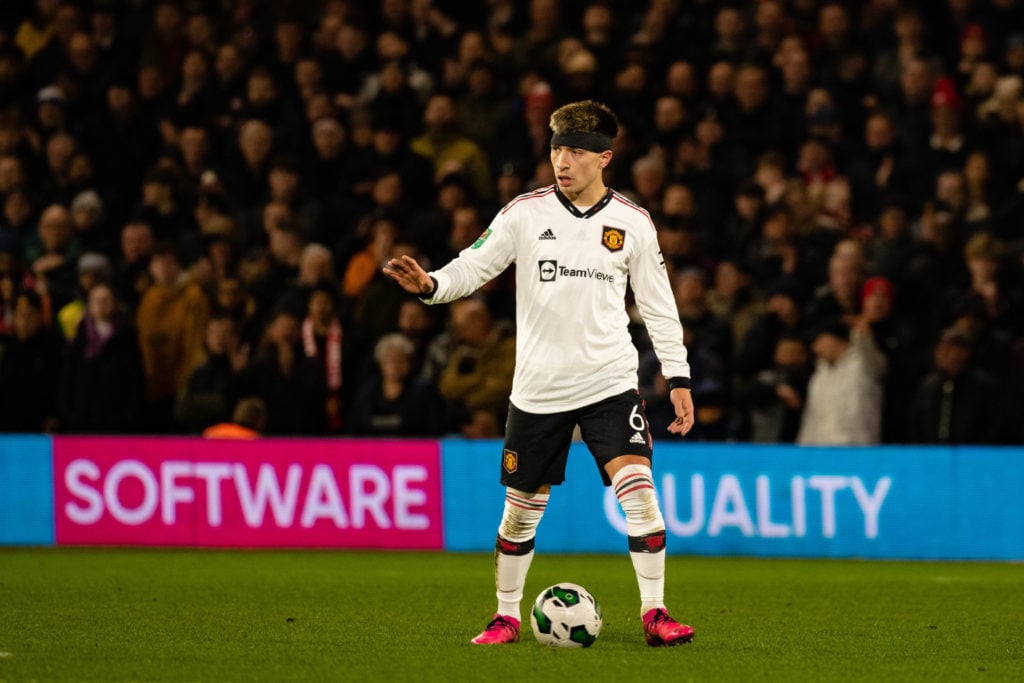 Keane on Martinez
Speaking to Sky Sports, former United captain Keane praised Martinez's fierce spirit and commitment to his defending.
He said: "He's got that pride in his defending. You've seen his character and his desire. He wants to defend.
"He's the kind of person you want to be in the trenches with."
There is almost no higher praise for a Manchester United player than Roy Keane picking one out as a star he would go to war with.
Keane was known for his indomitable spirit on the pitch, and Martinez is cut from the same cloth, a fighter who combine skill, with focus and a sheer determination to win.
The Irishman also praised teammate Marcus Rashford, who scored Manchester United's first goal in the 3-0 win over Nottingham Forest.
He said: "He's in the form of his life, he's doing what he wants. Marcus looks like he's enjoying that responsibility, which is great to see.
"If Marcus is running up against you, all the best. He looks a lean, fighting machine."
United's goals came from Rashford, Wout Weghorst, and Bruno Fernandes. The second leg is at Old Trafford next week, with the team on course to reach the Carabao Cup final.
Have something to tell us about this article?
Let us know