Brighton's social media team were not exactly subtle when praising goalkeeper Robert Sanchez's performance at the weekend.
Their message was a clear shot at David de Gea, who had no luck saving anything in United's hapless defensive display.
Brighton put together a short video clip of Sanchez's best bits against United, which really included a bit of everything which makes him such a good goalkeeper, highlighting why he has displaced David de Gea for Spain.
Robert Sanchez is a modern goalkeeper
Spain boss Luis Enrique caused a stir in March when he dropped David de Gea from the Spain squad to include Robert Sanchez. On Saturday, Manchester United learned why.
Brighton's video clip showed Sanchez making the type of fantastic one-handed diving saves De Gea is capable of, with a little added extra.
Sanchez's distribution was pivotal in Brighton's third goal, with his long ball up field picking out full-back Marc Cucurella. Pascal Gross scored seconds later.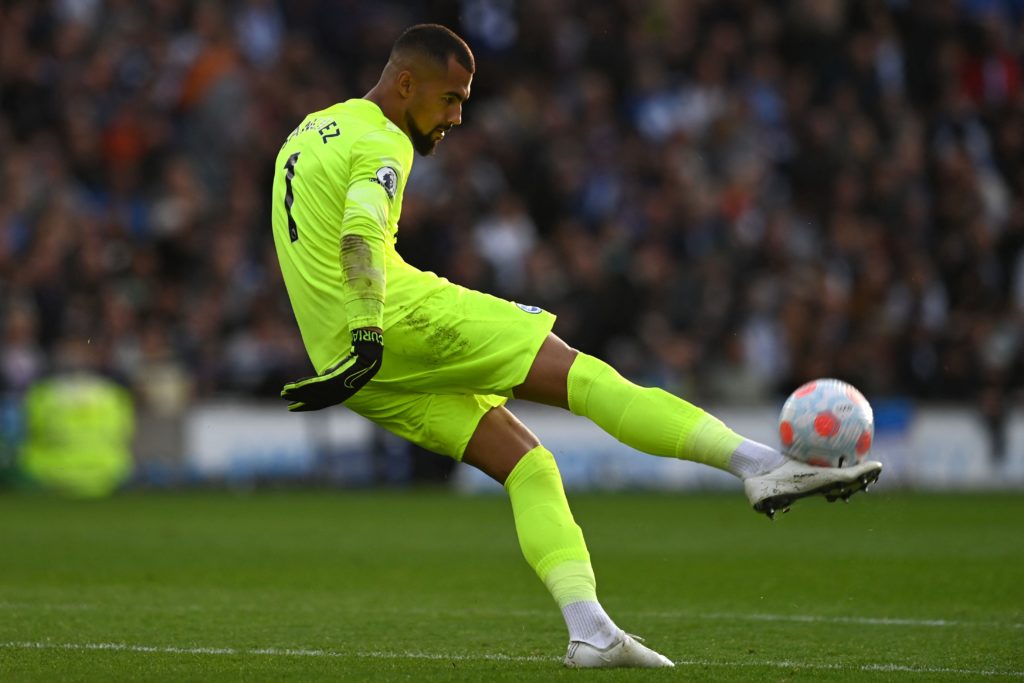 He completed six accurate long balls to De Gea's three, made five throws upfield to De Gea's two, recovered 11 loose balls to De Gea's five and claimed two high crosses to De Gea's none.
These are areas where the Manchester United goalkeeper falls short, despite his ability at shot-stopping – which deserted him in Saturday's 4-0 defeat.
Sanchez's strong performance was no fluke, as Enrique indicated with his Spain call-up in March.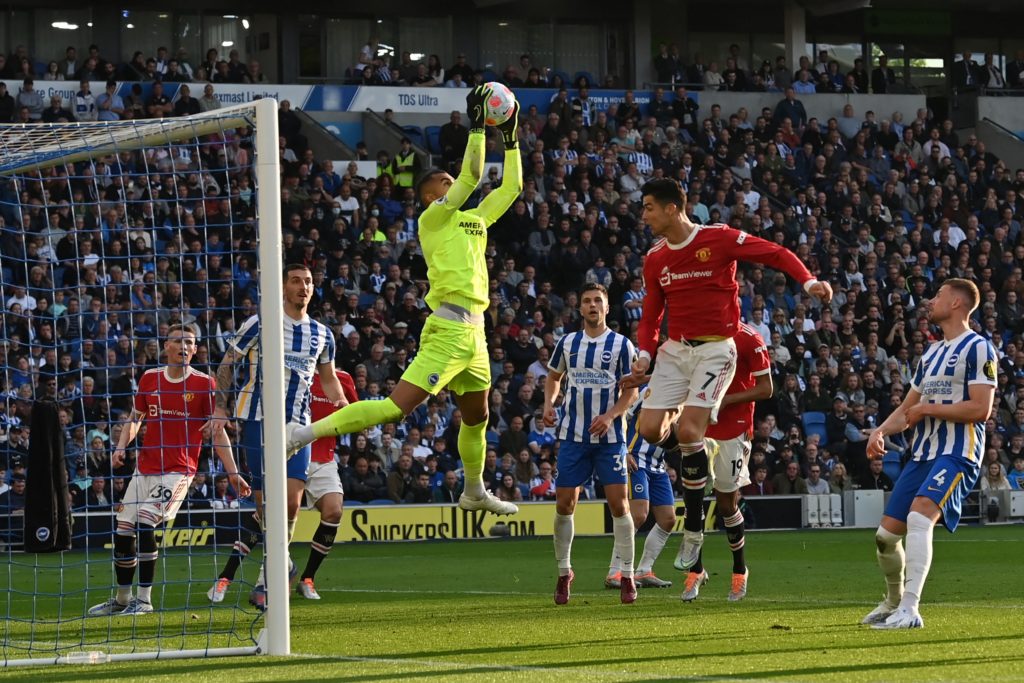 Ranking 21st in a league of 20
Figures from FBRef shows Sanchez ranks #1 in the Premier League for crosses prevented with 36, while De Gea ranks an embarrassing 21st with only nine prevented – and there are only 20 teams in the division.
Southampton have two goalkeepers with more, Alex McCarthy and Fraser Forster.
De Gea has cut out only 3% of crosses delivered into United's box, while Sanchez has prevented 12.5 per cent.
The Manchester United goalkeeper ranks 18th in passes completed of 40 yards or more, with 138, with Sanchez 10th on 185.
Sanchez ranks sixth in the league for 'sweeper keeper' actions outside the penalty area with 30, while De Gea is 20th with just eight.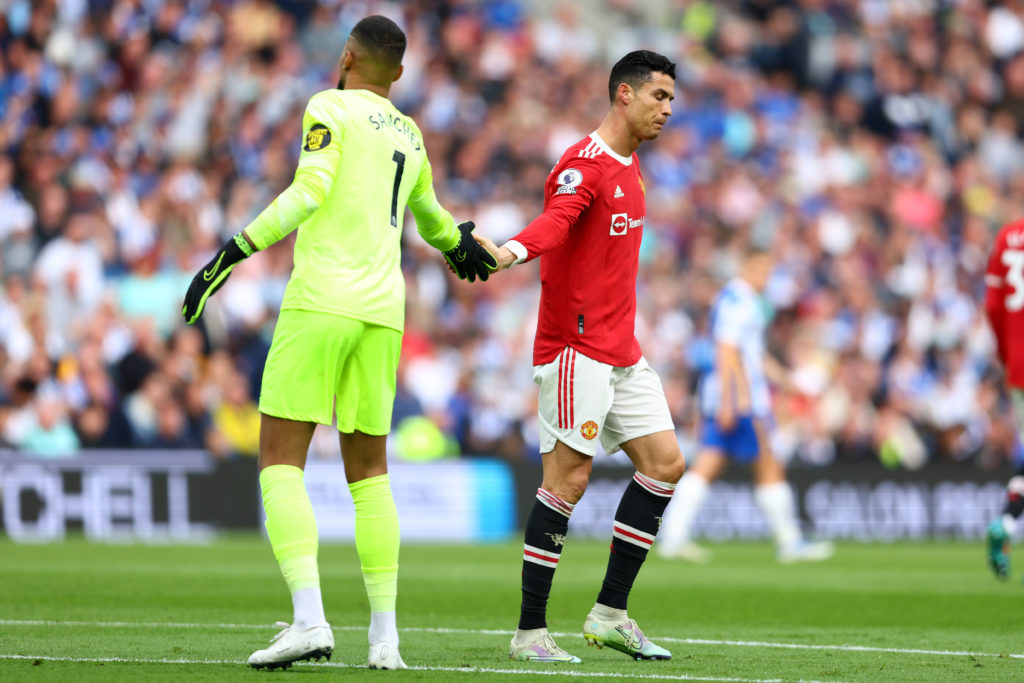 Could Manchester United sign Sanchez?
Sanchez is younger than De Gea, seemingly has a brighter international future, and the statistics support the argument that his all round game is simply better.
The Sun reported earlier this year Newcastle hoped to test Brighton's resolve for Sanchez in the summer, with a £20 million price tag suggested.
But Sanchez signed a new contract with Brighton only in February, which runs to 2025, Sky Sports report.
It's unclear whether a goalkeeper upgrade is in Erik ten Hag's plans. The entire defence, midfield, and attack needs new faces.
There is a strong argument to be made that a new improved goalkeeper would boost United's defence. A transfer for Sanchez this summer would be controversial, and it would also be the correct move to make.
Have something to tell us about this article?
Let us know