Manchester United legend Rio Ferdinand has hit back at Paul Merson over his criticism of the Marcel Sabitzer signing.
Merson spoke to Sky Sports on transfer deadline day and criticised Manchester United's move for the midfielder.
Sabitzer joined Manchester United on loan. Merson lambasted the move by criticising Sabitzer.
He said: "It goes back to panic. There was no interest in him on January 1, now its a panic. Eriksen's just got injured, your bringing fourth-rate Bayern Munich players in, I'm not sure about that."
READ: Confirmed Manchester United transfers in, out, loan deals for January 2023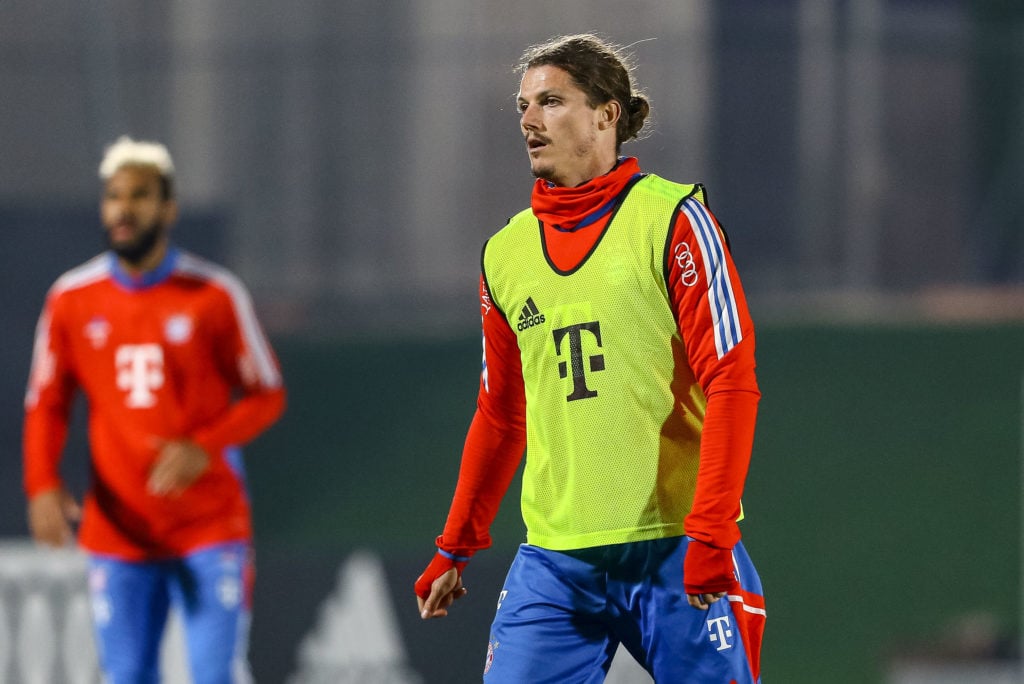 Ferdinand hits back
Former United star Rio Ferdinand hit out at Merson's comments and suggested the pundit might not even have watched Sabitzer play.
Speaking on Five's YouTube channel, Ferdinand said he is confident the move is a good signing.
Ferdinand said: "He will be a really good signing for Man United. He's an experienced player who has played in big games, Champions League games.
"For me, those comments [from Paul Merson] stink of someone who hasn't seen him play and who wouldn't know who he is or if he's left or right-footed because you can't say it's a bad signing.
"This guys knows how to play football. You don't get signed by Bayern Munich if you're a chump. He's a really, really good footballer. Manchester United couldn't have done any better, I don't think."
You will struggle to find a Manchester United fan who does agree with Merson's criticism of the Sabitzer deal.
United were backed into a corner by the injury to Christian Eriksen hitting shortly before the transfer deadline.
The club also chose not to invest money into permanent deals, with the Glazers looking to sell their majority stake.
With all of these factors part of the equation, United could not have asked for more than a player of Sabitzer's experience and quality, who should be a fantastic addition to Erik ten Hag's team.
Have something to tell us about this article?
Let us know