Rio Ferdinand has identified Manchester City midfielder Rodri as the one player Manchester United must stop in the FA Cup final this weekend.
Rodri has been instrumental to Pep Guardiola's sides' fantastic season thus far and will certainly be an important player in the first-ever all-Mancunian cup final.
Former United legends have been having their say over the past few days on just how to stop the quality of the Cityzens, including Wayne Rooney with some Jose Mourinho-esque tactics, and now Rio Ferdinand.
Ferdinand believes Rodri is the key player to neutralise and he's suggested just how to do so.
Read More: FA Cup Final 2023: Manchester United vs Manchester City Date, Time, TV Channel, Travel Arrangements – Everything We Know So Far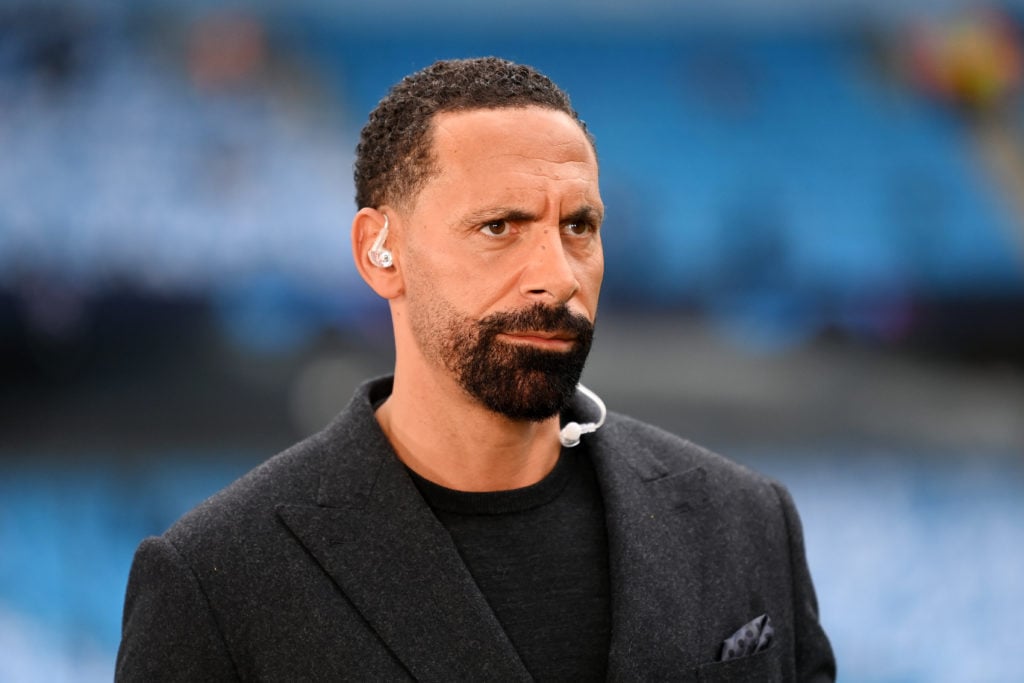 Rio Ferdinand identifies how to stop Rodri
In the latest episode of Rio Ferdinand's 'Five' podcast, the former England international sat down with Stephen Howson and Joel Beya and discussed United's team selection against Manchester City.
Ferdinand identified Rodri as one of City's players United need to suppress, with Bruno Fernandes seemingly being the answer to do so. "I think I'd play Bruno on Rodri," Ferdinand began.
"I think he's everything great about this City team, most of it comes through him. I'd want someone on him who could just buzz around him but when we [United] get the ball, run off him.
MORE UNITED STORIES
"I think he's so integral to what they do, so just stop him getting on the ball. I think he allows John Stones to come out and create holes for the front three to run into, so that's why I want Rodri kept quiet."
He's got a point. Rodri acts as a sort of metronome for Manchester City, constantly keeping them ticking. If you cut City's attacks off at the source, we have a much better chance of stopping them.
Now Rodri isn't the only threat. City possess undeniable quality oozing through their ranks. However, Rio may be onto something with suppressing the Spaniard.
Related Topics