Wayne Rooney has encouraged Erik ten Hag to emulate Jose Mourinho's tactic in the FA Cup final against Manchester City.
The Red Devils will be more desperate than ever to beat their noisy neighbours. Pep Guardiola's side are on their way to a domestic treble, so beating them at Wembley would be ever so sweet.
It's going to be very difficult though. City have played some unbelievable football this season. They also have two of the best players in the world Kevin De Bruyne and Erling Haaland.
Erik ten Hag's tactics will need to be spot on. Former Manchester United legend Wayne Rooney has offered ten Hag some tactical advice as to how he'd line up against the Cityzen's.
Read More: FA Cup Final 2023: Manchester United vs Manchester City Date, Time, TV Channel, Travel Arrangements – Everything We Know So Far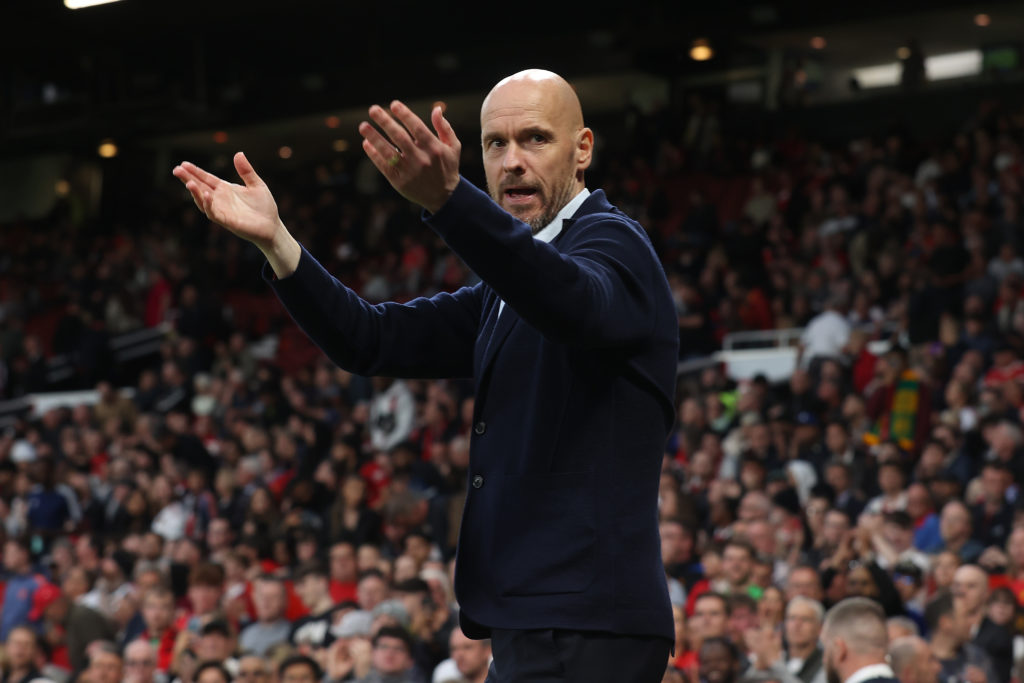 Wayne Rooney's tactical advice to Erik ten Hag
Speaking with The Times, Rooney said that his strategy would be to go the other way and ask City to do something different.
"I'd try something similar to a tactic José Mourinho sometimes deployed in his first spell at Chelsea, where he would get the likes of Joe Cole, Arjen Robben and Damien Duff to take up 'half' positions where they didn't come all the way back and defend when Chelsea were out of possession but instead cheat a bit and wait higher up the pitch in areas from which they could counterattack as soon as Chelsea won the ball back.
"We always found it difficult to play against. When you were attacking, you were thinking, 'Where's Robben? Where's Cole? Who's staying back? What's the communication like to make sure we're dealing with those players?'
MORE UNITED STORIES
"United could do similar using Marcus Rashford and Anthony Martial: defend with eight players and have those two waiting in counterattack positions.
"That would ask City different questions. Should John Stones still come into the midfield or would it leave that side of the pitch open for Rashford to run into? Should Kyle Walker go high or would this open up space?
"I would set United up 4-4-2. Martial and Rashford are up top and have a very solid midfield behind them. Casemiro is in the middle with Christian Eriksen, or even Scott McTominay, and Bruno Fernandes and Fred on either side. I'd want to keep the distances between my eight defending players small.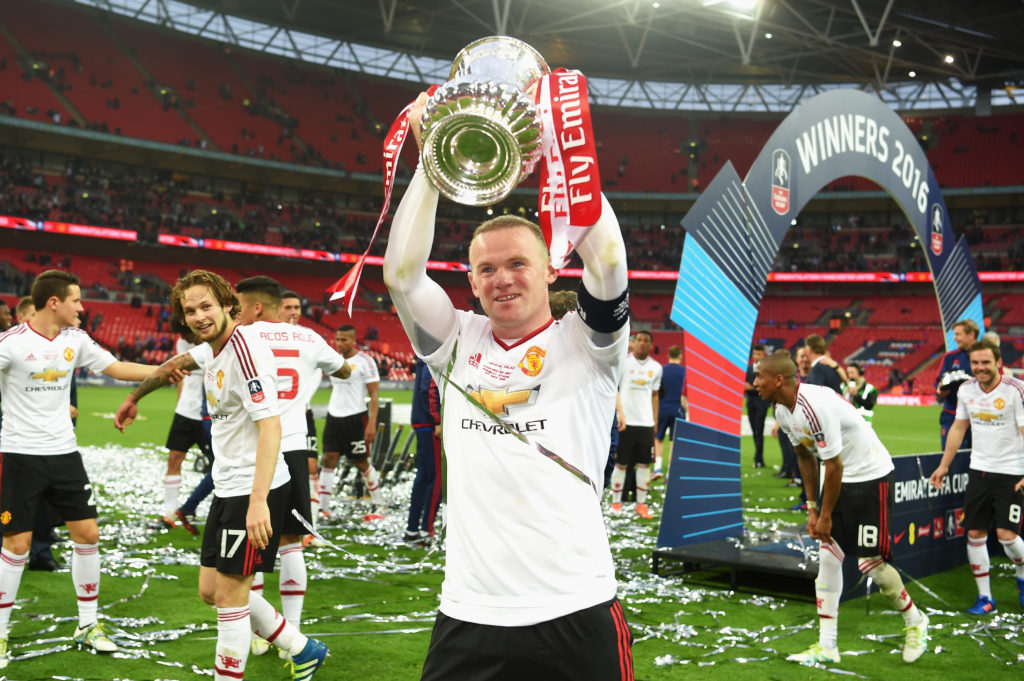 "Everyone in football knows that if you get a good block of eight players, do it well and keep your discipline, it's very difficult to break you down. United have had a few successes against City in recent years playing on the counterattack. Often with Rashford and Martial to the fore.
"Playing my way carries risks but I feel you have to risk it against City and ask questions that force them to do something different. Gamble and they may punish you but if you just sit back you're going to get punished by them anyway. So why not take the initiative and try something?"
An interesting approach from Wazza. But it's evident he knows his stuff.
It remains to be seen just how ten Hag will lineup against the Premier League champions. Hopefully, he can conjure up something special meaning we can spoil the sky blue party.
Related Topics