Manchester United striker Rasmus Hojlund has been pictured at Carrington where he is training individually.
The club have released a short video of Rasmus Hojlund being put through his paces at Carrington.
Manchester United latest statement on Hojlund
Hojlund is out with a back injury which showed up during his medical. This means he won't make his debut against Wolves on Monday.
The club explained via official channels: "That issue is expected to keep him out for a few weeks, but the club is managing his recovery with an individual programme.
"Part of that involved Rasmus working out on the grass at our training ground today and he is recovering well."
Manchester United spent £64 million to sign Rasmus Hojlund from Atalanta, making him the club's sixth most expensive player of all time.
Manager Erik ten Hag is quoted by the club discussing Hojlund's fitness. He commented: "It's difficult to say how that process will go, but I think he's making good progress at this moment.
"We have to see day by day how the progress will go."
MORE UNITED STORIES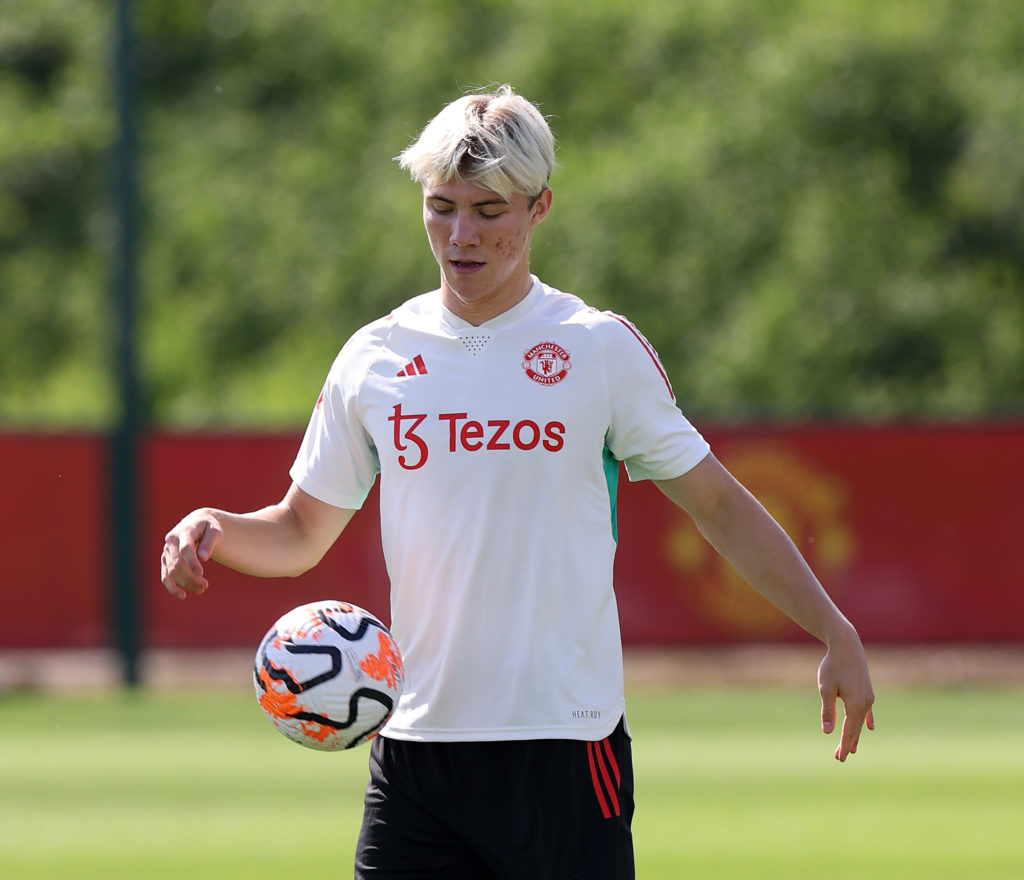 RASMUS HOJLUND: Player profile
Rasmus Hojlund signed for Atalanta in 2022 from Austrian side Sturm Graz. They had previously snapped him up from FC Copenhagen.
Hojlund has 27 club career goals to date, plus six goals in six games for Denmark, where he is the leading Euro 2024 qualifying goalscorer.
One of his strongest assets is his pace. Hojlund runs 100 metres in under 11 seconds, his manager Gian Piero Gasperini told Football Italia.
Hojlund idolises former United great Cristiano Ronaldo. He was the only player 20 or younger to reach double figures for goal contributions in Serie A last season.
Related Topics