Manchester United reportedly uncovered Rasmus Hojlund's injury during his medical, delaying his start at the club.
New signing Rasmus Hojlund will face a spell on the sidelines after he arrived at the club with an injury.
There is no date set for Hojlund's debut, with the 20-year-old striker expected to miss a few weeks.
Now, a report via The Mail has shed more light on the injury Hojlund has arrived with, which United had not specified.
READ: Confirmed Manchester United transfers in, out, loans, releases, youth for 2023/24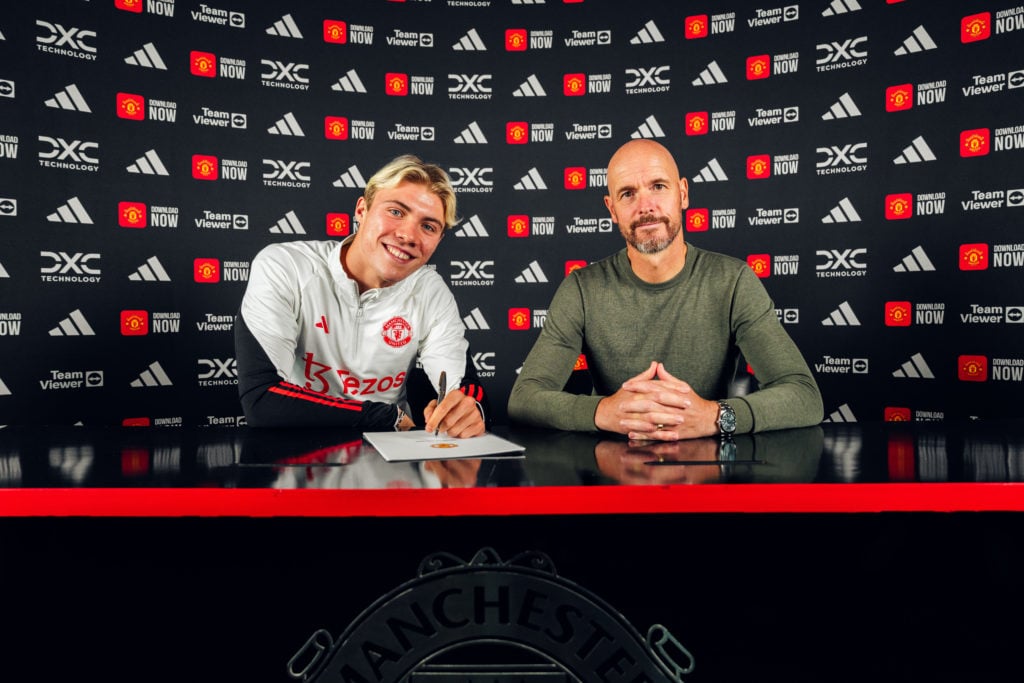 Rasmus Hojlund back injury
According to The Mail, Rasmus Hojlund has a back injury. The problem was picked up during his medical.
This may explain the delay with his move. Hojlund underwent his medical early last week, and was expected to be announced early, before a decision was then made to wait and unveil him during the friendly against Lens, rather than play him.
The injury is described as a 'stress hotspot' which if not managed carefully, could develop into a 'stress fracture', previously suffered by Marcus Rashford.
MORE UNITED STORIES
The club reportedly insist 'there is no fundamental issue with his back and that all he requires is a period of rest'.
But it also requires careful management. United would be unwise to start him twice a week, and must give him proper recovery time.
This is not so simple when there is a lack of other strikers at the club, with Anthony Martial perenially injured.
United reassured Hojlund
Manchester United took the decision that there was no reason to pull out of the deal and moved to reassure Rasmus Hojlund that his fitness will be managed carefully.
The Mail report: "United's initial response to last week's MRI has been to give Hojlund more time to improve his fitness and to reassure the player that he is a long-term signing and will not be rushed into the team."
The situation will certainly cause United fans to feel a little nervous about the situation, and it will be interesting to see if the club delve further into the transfer market to sign more cover, to give more rotational options.
Hojlund is a player for the long-term future, and it is important not to overplay him now due to a shortage of alternatives.
The club must not put Erik ten Hag in an awkward position where he feels he has to play Hojlund, when the striker is not ready, it could do more harm than good.
Related Topics