Manchester United new boy Rasmus Hojlund is an exciting prospect who everybody is intrigued to see in action at Old Trafford.
The Denmark international clinched his £64 million move to Manchester United at the weekend, unveiled ahead of the match against Lens.
The only problem currently, is that Hojlund is injured and faces missing the first month of action.
When he does return to full fitness, the new signing could be worth the wait. The young forward has rapid pace and a ferocious shot, and should be suited to the intensity of the Premier League.
READ: Confirmed Manchester United transfers in, out, loans, releases, youth for 2023/24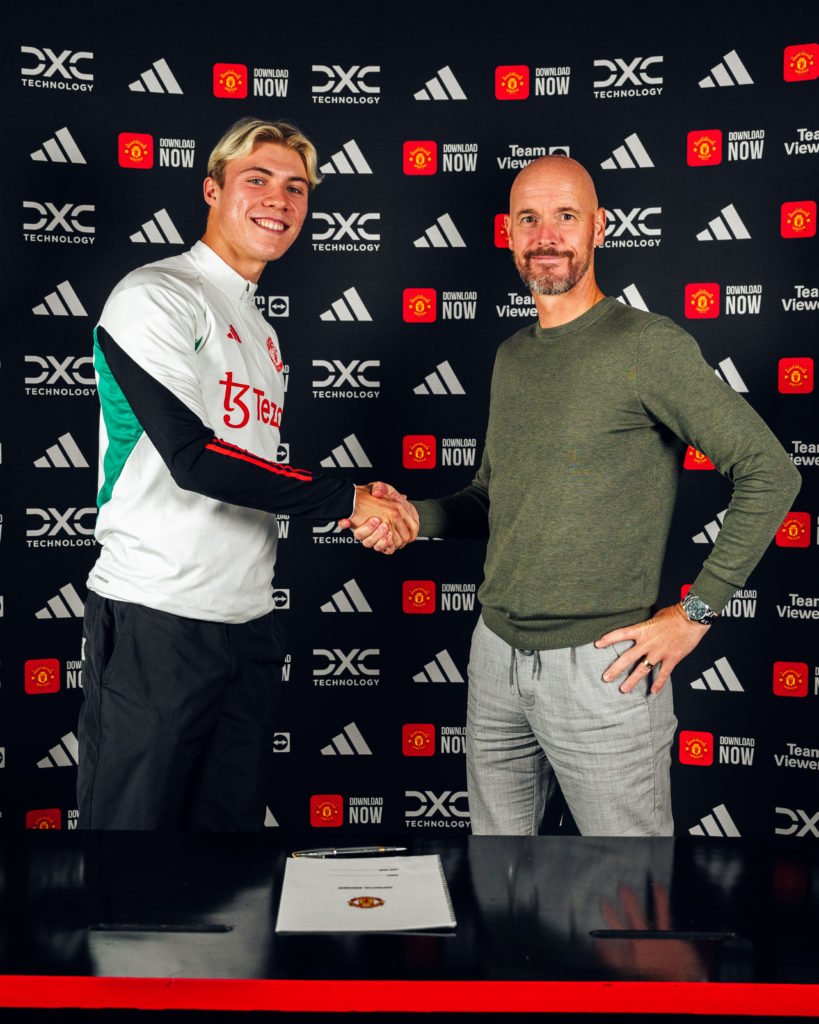 Rasmus Hojlund ability talked up
Former Premier League forward Robbie Earle, a pundit for NBC Sports, has explained the exciting traits he sees in Hojlund's game and made an exciting comparison.
Earle said: "I like it, although it might be a couple of years before we see the best of him.
"[He's got a] nice left foot, rolls people, uses his pace, can join in play off the central position.
MORE UNITED STORIES
"He can smash a ball with his left foot, he's got a hammer, Van Persie-esque how he smashes it."
He added that while Hojlund has not had a lot of football, he gives United an exciting new option, which has previously been lacking in attack.
Robin van Persie famously won Manchester United the Premier League title in 2012/13 and has a fond place in the memories of supporters.
Hojlund describes his own qualities
The new signing spoke to club media after his signing was completed to explain what he can bring to the team.
Hojlund explained: "Physical, passionate, and let's go with fast," when asked to sum up his qualities in a few words.
He elaborated that he is adaptable, commenting: "In Atalanta, we played a lot off the sides as well. As a wide striker, you would say [it's about] build-up play, hold-up play but, when I'm with the national team, I'm more of the target nine, an inside-the-box striker.
"So it's definitely two different kind of roles that I've had before so I hope that I can fit into the system."
He added of his shooting abilities: "I like to say I can score goals in both ways. I like to say that I can also finish with my right foot even though I'm left-footed.
"I like to dribble more with my left than my right, but the finishing, it should be alright with both feet."
Related Topics