Marcus Rashford is "definitely among the best players" Raphael Varane has played alongside, says the Manchester United centre-back.
United's number ten maintained his scintillating post-Word Cup form by scoring in Saturday's 2-1 win against Crystal Palace at Old Trafford.
The 25-year-old has scored in ten of United's 13 matches after the World Cup.
During that period the Manchester United Academy graduate has scored 10 goals and provided five assists. From 32 matches for the Red Devils this season, the 51-time England international has scored 19 goals and laid on eight assists.
READ: Confirmed Manchester United transfers in, out, loan deals for January 2023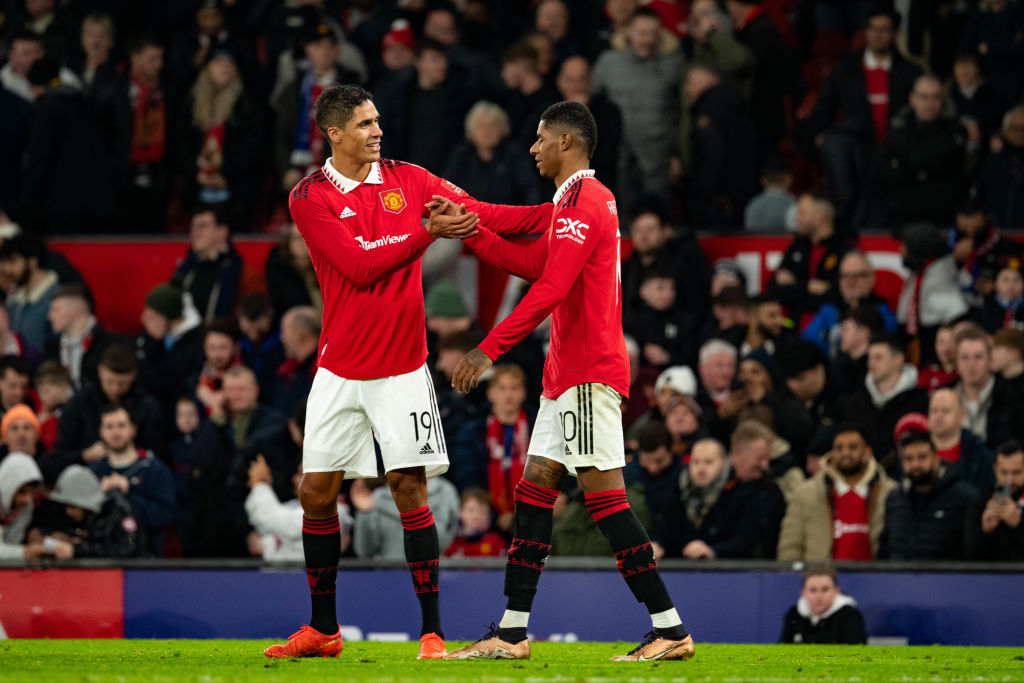 Raphael Varane gives his verdict on where Marcus Rashford ranks among the best players he's played with
In his first season at Old Trafford, following his £34m move from Real Madrid, Varane didn't see the best of Rashford as the Englishman endured the most difficult campaign of his career, and he only mustered up five goals.
But despite playing alongside the likes of Cristiano Ronaldo, Karim Benzema and Kylian Mbappe, Varane is in doubt that Rashford, who is arguably the most in-form player on the planet right now, is "among the best players".
Speaking to the Manchester Evening News, United's number 19 said: "He's in great form. He's really quick and efficient on the ball. He's truly a danger at any moment – he can make the difference in a game in a flash. So truly he's player who brings a lot of confidence into the team and his current form speaks for itself.
MORE UNITED STORIES
"It's true that this season we're seeing more from him. He doesn't hesitate in taking risks and making plays, and he has taken to his responsibility on the pitch for creating chances.
"It's important to harness his talent and his capabilities, because at this time he's making the most of his skills and that's a huge plus for the team.
"For me, he is definitely among the best players I have known. He has everything in his armoury. With the confidence he shows and his physical form just now, he's really a great talent."
Related Topics