Ralf Rangnick has lost Michael Carrick, Kieran McKenna and Martyn Pert from his Manchester United coaching staff already.
To offset that, he brought in Chris Armas and Ewan Sharp to join his coaching team, as well as Sascha Lense as a psychologist.
Before United's clash with Brentford, Rangnick was asked about Armas' role and how helpful he is proving so far in an interview with the club website.
United may have struggled to turn results and performances around under Rangnick, but the German feels Armas has been a positive presence so far.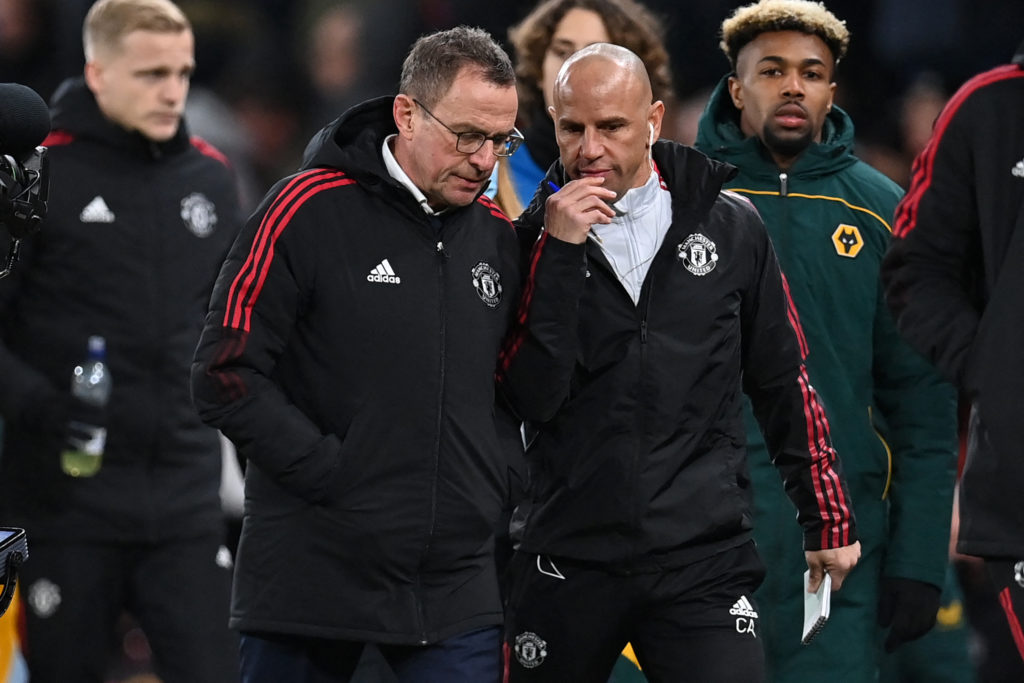 "We haven't worked together before – the same is true of Ewan Sharp – but with Chris Armas, we know each other from our mutual time with Red Bull, when he was head coach and assistant coach at New York Red Bulls.
"He's very helpful, not only very loyal but also very helpful and it's very helpful he is a native speaker. He knows how to communicate with the players and he also has a high level of respect now from the players.
"They know that he's a good guy and a good expert in different areas. I'm very happy to have him on board."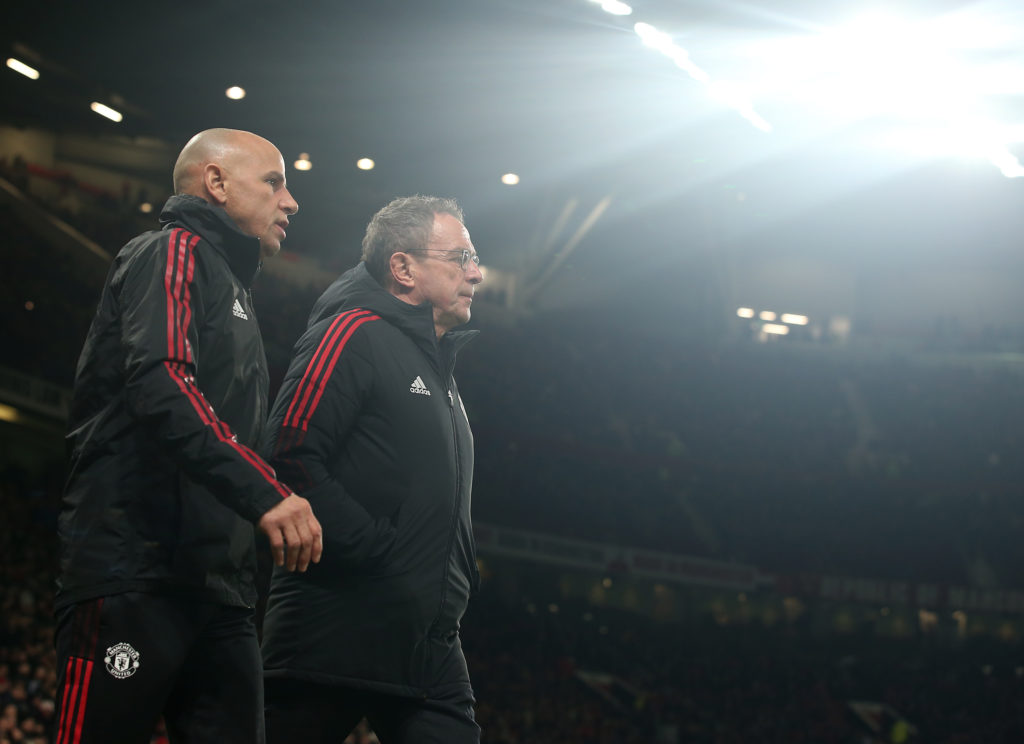 United's coaching setup came under scrutiny under Solskjaer, and the change behind the scenes has happened not through the club taking action, but the coaches themselves making individual decisions to go elsewhere.
For as long as performances remain unconvincing, Rangnick's coaching team will come under question too, with the focus on personnel from the Red Bull group, who have never worked at a global superpower like United before, a potential talking point.
Rangnick has also sought to offset the loss of experience of the club by bringing Darren Fletcher to the bench on matchdays.
That may add to some of the confusion over what his role as technical director actually involves but it is the direction Rangnick has decided to go in and now he needs a consistent run of performances to back it up.
Have something to tell us about this article?
Let us know