Marcus Rashford was in the spotlight again after Manchester United's 1-1 draw with Atletico Madrid on Wednesday night.
The BT Sport pundits dissected an underwhelming display from the England international, with Paul Scholes saying he is trying too hard.
That meant that Ralf Rangnick was asked about Rashford in his pre-match press conference ahead of the clash with Watford.
Rangnick said that Rashford is training well and has backed him to come good, like international teammate Jadon Sancho has in recent weeks.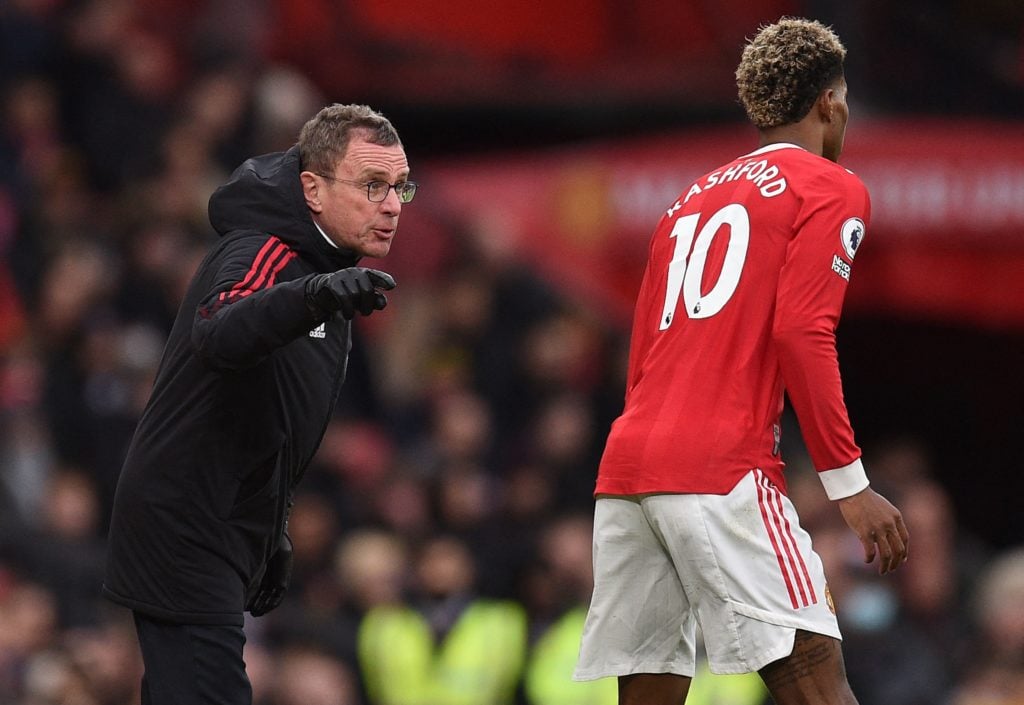 "He is definitely not injured," said Rangnick of Rashford. "He doesn't have any issues with his shoulder anymore. We have talked a lot about Marcus in the last couple of weeks and I have personally spoken a lot with him. There is nothing else to add on that, it's with him like it is with all the other players.
"If it counts they are on the pitch, starting, as he was against Atletico Madrid and they just have to perform, but I know he is not happy with his performances right now but it doesn't help if we discuss that every week. We can all make our thoughts as to what it could be but I don't see any reason why he should not be happy.
"Our results have been good in the last couple of weeks and months, the team is in good shape. Right now he is trying to find his best possible shape and performance and we are just trying to give him that helping hand with everything we can, showing him video footage and speaking with him regularly. 
"In training, he is in top form and shape and that is why I played him, but now it's about transforming that performance from training into the league and this is the next step he has to take.
"By the way, we had a very similar situation with Jadon six or seven weeks ago and he is the best example about what can happen, it's the player himself who has to perform and get the best out of his own performance. This is the same for Marcus now."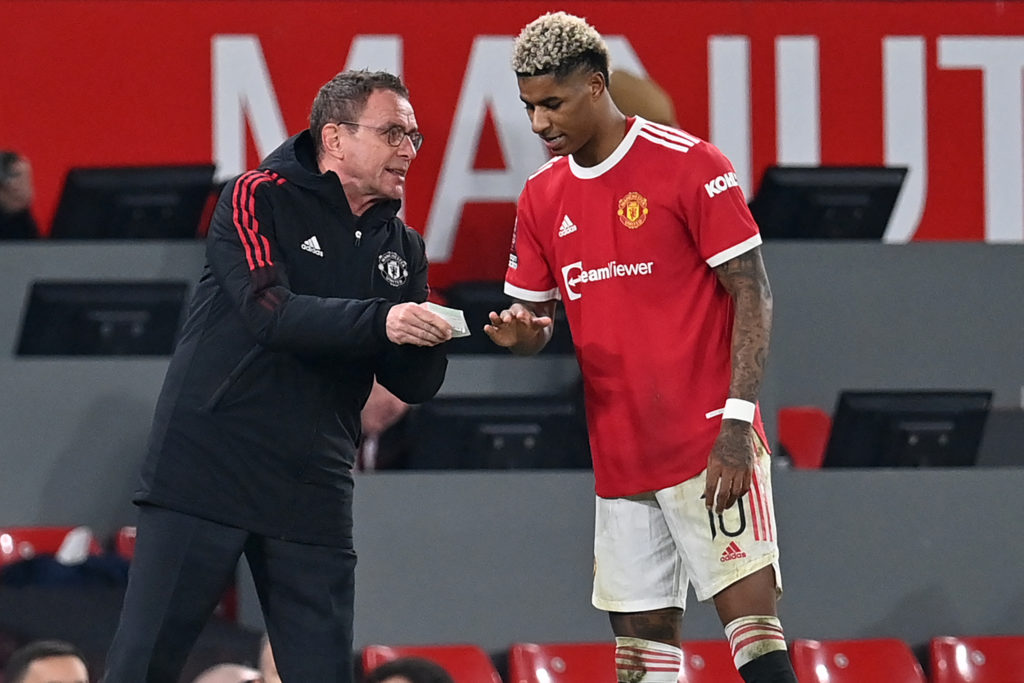 Rashford's struggles have been going on since last season in truth, but his underperformance then could be attributed to being played too often and through injury.
He went to the Euros injured but took the time after that to get himself fit and as Rangnick has confirmed, there are no lingering fitness issues now.
That is clearly not the reason he is not performing well right now and Rangnick has put the onus on the player to drag himself out of his slump.
He is right to say that Sancho did it recently and Anthony Elanga has bounced back very well from his penalty disappointment against Middlesbrough earlier this month.
It is now up to Rashford to bring his training performances into games, starting against Watford.
Related Topics
Have something to tell us about this article?
Let us know