Bruno Fernandes is the new Manchester United captain but one former Premier League ace wonders if Erik ten Hag should have handed the armband to Lisandro Martinez instead.
Danny Murphy, by his own admission, has changed his mind a little on Manchester United's powderkeg Portuguese.
Bruno Fernandes, according to the one-time Tottenham, Liverpool and England midfielder, deserves credit for bouncing back from that Anfield humiliation in early-March. A performance of petulance and arm-throwing which saw Fernandes' role as Man United's on-pitch leader come under serious fire.
"After that Liverpool vs Man United game, I said I didn't think Man United could ever win the Premier League with him as captain," Murphy tells talkSPORT (2 August, 11.30am).
"But I have to say, after that game, he changed. He still did the odd silly dive and throwing his arms in the air. But he did improve his behaviour."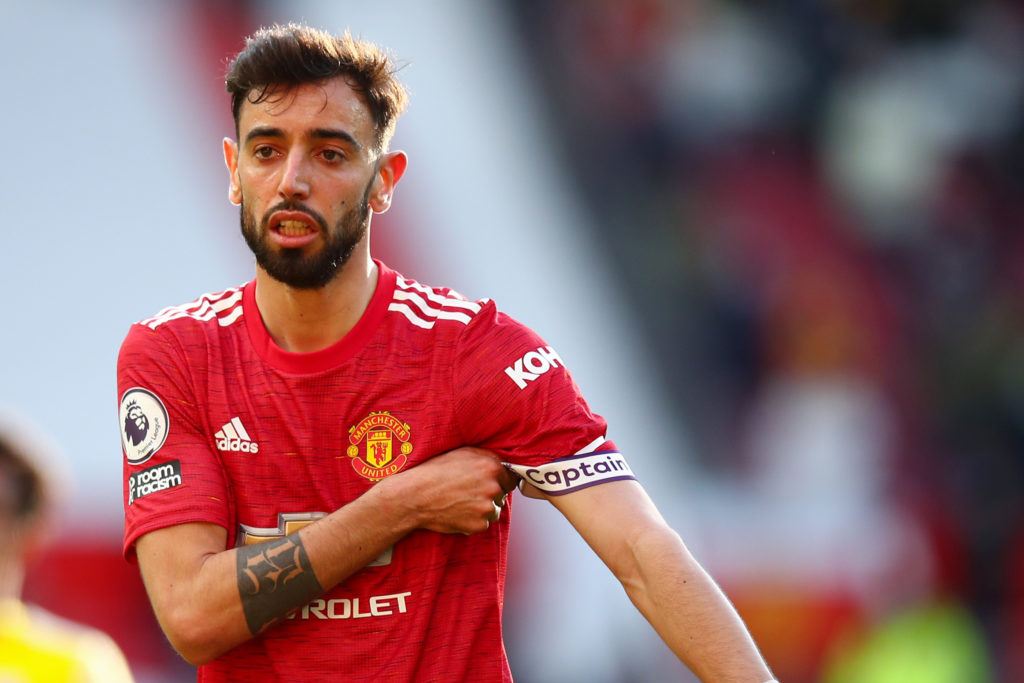 Bruno Fernandes is Manchester United's new captain
Fernandes was always the leading candidate to take the armband on a full-time basis when Ten Hag opted to remove strip it from Harry Maguire's bicep. The former Sporting Lisbon star led United out during almost the entirety of 2022/23, after all, with Maguire relegated to a benchwarming role.
Murphy, however, wonders if there was another member of Ten Hag's squad who would have been a more fitting recipient.
"I think (Fernandes) ticks some boxes for 'captain material'. But not enough, for me. I think he still can be a bad example when he's moaning and throwing himself about everywhere," the 2001 FA Cup winner adds.
MORE UNITED STORIES
"That's not leadership. I don't think his defensive work is great but he's a wonderful player; his energy and his durability…
"Who else are you going to give (the armband) to at United, really? The obvious candidate, I would say, is Martinez."
Did Erik ten Hag make the wrong call?
The so-called 'Butcher of Amsterdam' only joined United from Ajax during the summer of 2022. Martinez wasted no time in establishing himself as a highly-vocal presence on and off the pitch, however, leading by example and producing performances of a consistently elite standard.
"It doesn't matter (that he's only been at Old Trafford for a year). He looks like a real leader," Murphy says of Martinez.
"I think (the captaincy) could enhance Fernandes. But if you asked me at the start of the season, if I was Man United manager, I would have gone for Martinez."
Related Topics