Anthony Martial is back in training at Manchester United and nobody knows how long he will hold up.
Manchester United players returned for pre-season training last week and Anthony Martial was pictured with a big grin on his face.
While happy to be back at Carrington, Martial probably can't believe his luck he is still a Manchester United player, and being paid handsomely for it.
Martial is under contract for another year at Old Trafford, with an option to extend to 2025 presently looking unlikely to be taken up.
READ: Confirmed Manchester United transfers in, out, loans, releases, youth for 2023/24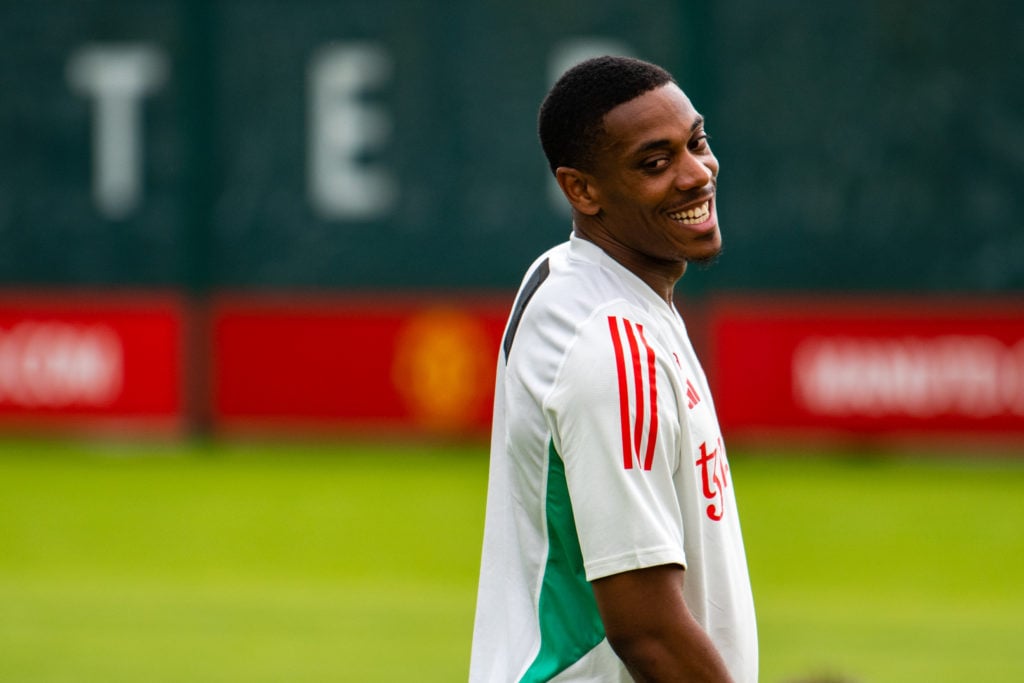 Anthony Martial criticised
Anthony Martial is currently Manchester United's number nine, although he is expected to fall down the pecking order once the transfer window is over.
The Mail report United are open to offers for the forward, however, a £25 million asking price seems unlikely to be met.
Martial was called out on ESPNFC by Craig Burley, who said Manchester United should give up on the forward.
MORE UNITED STORIES
He said: "All this waiting around for Anthony Martial and people like that, waste of time. Complete waste of time.
"He's what I would call, and I've played with players like this, a bit of a waster. And by that I mean players who are talented but either don't train hard enough, don't apply themselves hard enough or just can't cut the mustard on the big stage.
"He's one of those, I'm not suggesting which one, but he's one of them for me."
Former Manchester United striker Dwight Yorke is of a similar opinion. He told Talksport: "The moment you leave as a top player, to go on loan, that's a worry. That's a red flag. your best players don't leave your club.
"I think he's had his time, personally speaking."
Anthony Martial's shocking fitness record
Martial started only 11 matches last season in the Premier League, and shockingly, he has not completed 90 minutes in a league match for Manchester United since 2021.
He has missed United's last three cup finals, and simply is not a player United can rely on.
Sadly his injury problems impacted his loan spell at Sevilla too, which highlighted what a risky proposition he is for clubs to take on.
Related Topics