Four years ago Phil Jones was part of the England squad which reached the World Cup semi-finals.
Now in 2022, his career has fallen off to the stage his status doesn't even warrant an update on the club's official website.
On Sunday the club announced a 29-man travelling squad for a winter training camp in Spain, which will involve two friendly matches.
Even with many players at the World Cup, there were a handful of notable abstentees. Explanations were provided for two of these.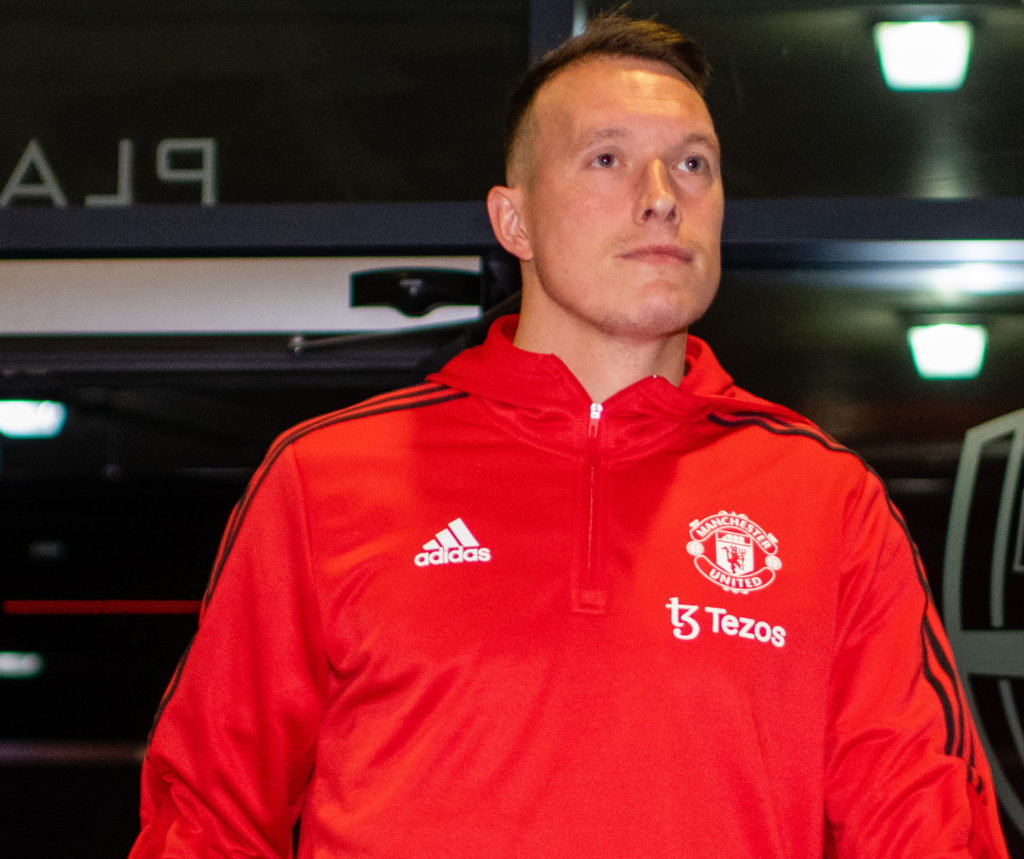 Phil Jones doesn't even get a mention
Three senior players who were eligible for the travelling party did not make it. These were Jadon Sancho, Axel Tuanzebe, and Phil Jones.
The club website explained the reason for Sancho's absence, stating: "Jadon Sancho is continuing his individual training programme as part of a process to get back to his highest level. The club is fully supporting him in this."
Sancho has been training in the Netherlands with coaches recommended by Erik ten Hag.
Axel Tuanzebe is still recovering from injury and aims to be fit by 2023.
The club website stated he 'has remained at Carrington to continue his personal training programme as he recovers from injury'.
As for Phil Jones… tumbleweed.
What happened to Phil Jones
The 30-year-old's absence did not even warrant an explanation, his name was not even mentioned.
This was a further blow to the defender, who was not even registered in the club's Premier League or Europa League squads.
While he was pictured in June on the first day of training under Erik ten Hag in June, Jones did not feature thereafter, and was not part of the pre-season squad.
The defender's 2022 wasn't meant to be like this. He made his comeback against Wolves back in January, and went on to make a total of five appearances last season.
Now it seems further fitness issues have hampered his return, and the clock is just ticking until his contract expires next June.
Last season's return felt like a mini-miracle. But with United now on an even clearer path forward under Erik ten Hag, it would be even more surprising if he made another appearance.
Have something to tell us about this article?
Let us know