Harry Maguire has been stood up for by England teammate Aaron Ramsdale following his own-goal against Scotland last night.
Once again, Harry Maguire was in the headlines for the wrong reasons following England's 3-1 win over Scotland.
An own-goal ultimately was only consolation to the Scottish, however it is one which Maguire could really have done without.
At fault to a certain degree in both goals over the international break, Maguire has had the England duty trip from hell.
This followed a poor start to the season for Manchester United where he only featured for 23 minutes.
So his season is unlikely to improve much upon his return to Carrington.
But he will be happy to hear his England teammate Aaron Ramsdale defending him.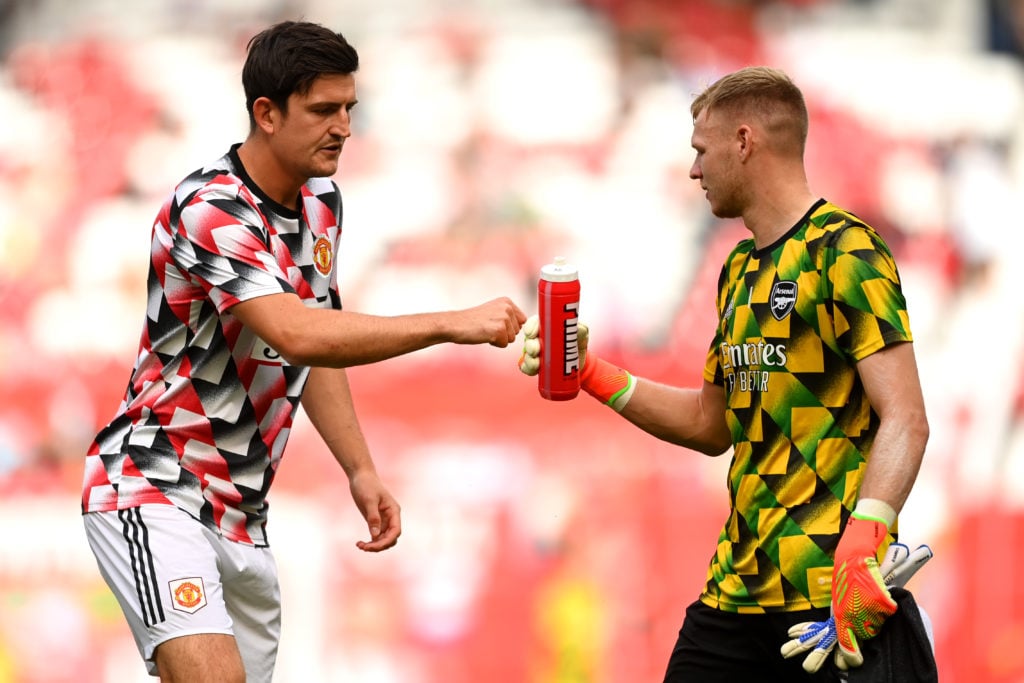 Ramsdale backs Maguire
Speaking following last nights win for England, the Arsenal goalkeeper told Football Daily:
MORE UNITED STORIES
"He's one of the best defenders we've got. He's so strong mentally and he's got a great group of people around him and he knows his qualities."
This praise and backing will come at a hugely needed time for Maguire with the entire footballing world against him.
It is important to note, Ramsdale says he is one the best England have, which could in fact be quite telling about England's options.
Will he get game-time for United
With the international break now over, it is unlikely the performances of Maguire have done anything to force himself into the mind of Erik ten Hag.
With Lisandro Martinez and Victor Lindelof both fit and available, it is probable Maguire diverts back to the bench.
This is unfortunate for him, but for United, his demotion back to the bench will be welcomed.
He oversaw two goals conceded against Arsenal before the break despite coming on at 1-1, couldn't help protect the point.
Related Topics