Harry Maguire started his first game of the season as England took on Ukraine, and once again he made the headlines for all the wrong reasons.
Harry Maguire played all 90 minutes as England dropped their first points in Euros qualification.
The result still sees Gareth Southgate's side top of group C, however it will be seen as a real missed chance to achieve perfect record through five games.
England conceded first, with Oleksandr Zinchenko bagging the goal for Ukraine.
However the goal seems to have been avoidable, with Maguire the man fans are believing to be at fault.
He was seen completely out of position, attached to his defensive partner, Marc Guehi instead of defending the opposition.
Here are what fans have had to say…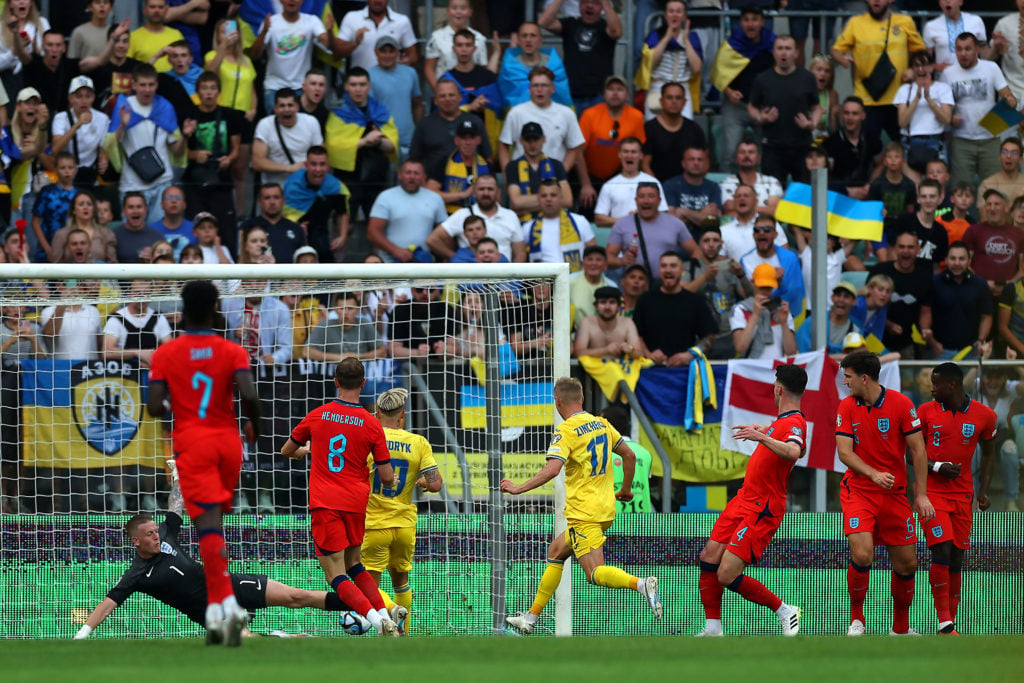 Maguire goes viral for mistake
Maguire was slandered heavily in the aftermath of England conceding.
One Manchester United fan account wrote, "Harry Maguire man-marked his own teammate, which led to open space and Ukraine goal."
MORE UNITED STORIES
While another shared the same sentiment asking, "What is Maguire doing?"
Another used the mistake to explain Maguire is a huge problem for England, "He is the reason England will never win the Euro or play in a world cup final."
Maguire sends a message
After the game, Maguire took to Instagram with a typical post poor result message.
He wrote on his Instagram: "Of course we want more but it's an important point towards qualification – Thanks for your support, see you Tuesday".
Clearly he was not letting the mistake get him down and keeping his head up ahead of the next game.
One comment on the post however continued to mention the mistake, asking the defender if he managed to 'find Guehi' in reference to the man-marking of his own teammate.
Criticism is harsh but fair
While the still images which are circulating social media don't portray a fair example of what happened, with football being quick paced.
However it is a mistake nonetheless that we have seen at Old Trafford repeatedly in the past few seasons.
Maguire far too often is dragged out of position all across the pitch, and this is just the latest example.
It feels like this is only a further step out into the cold for Maguire who really needs a new club to revitalise his career before he loses his international place as well.
Related Topics