Alejandro Garnacho had another promising performance as a substitute at the weekend away at Bournemouth.
There were many calls for Alejandro Garnacho to get the nod to start for Manchester United at the weekend, especially with Marcus Rashford out.
Jadon Sancho got the nod and was not a resounding success although United did manage to secure a 1-0 win.
Garnacho was a 72nd minute substitute and made a quick impact, taking the game to Bournemouth with his direct attacking play.
READ: Manchester United Pre-Season Tour 2023: Fixtures, How to Watch, Tickets & Everything Else You Need To Know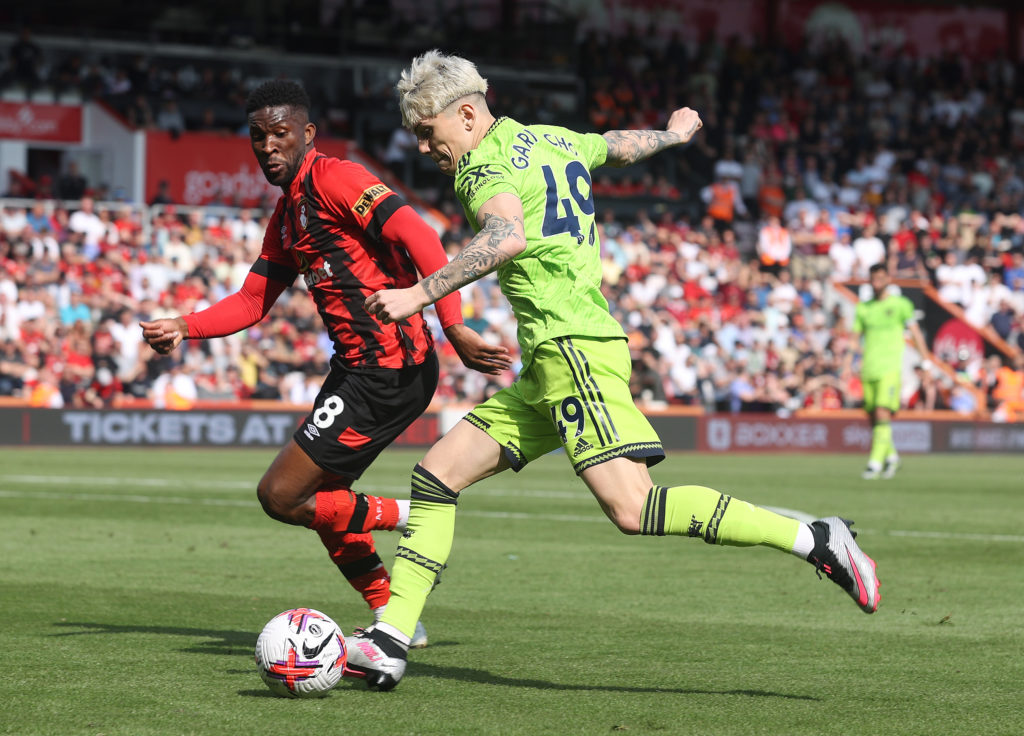 Alejandro Garnacho has bright future ahead
Alejandro Garnacho has enjoyed an impressive breakthrough season for Manchester United and is only 18.
He has a big future ahead, but there also ought to be some patience. MUTV pundit Danny Webber told the channel at the weekend that asking for further instant transformation next season might be a little much.
Instead he pointed out that Garnacho has plenty of time on his side, and it might take around two years for the winger to hit his full potential.
MORE UNITED STORIES
Webber told MUTV: "There's a lot of growth in him the next couple of years, not just next season but the season after.
"You're looking at ability, mental strength is massive. You're going to see his physical strength build in the next few years and he will go on from strength to strength."
Garnacho has all the raw skills to be a star, fearless, quick, and not afraid of pressure. As Webber points out, he just needs to grow physically and develop from a teenager into a young man.
Cristiano Ronaldo is Garnacho's idol and his physical development was critical to his transition from a promising talent into a truly prolific goalscorer.
United recently tied Garnacho down to an extended contract to 2028. While his rise in the next two years is important to look forward to, it is truly exciting to think about what kind of player he will be by then, and what he might have achieved.
Related Topics