Mason Mount has reflected on the first time he ever set foot in Old Trafford when he saw THAT Cristiano Ronaldo free-kick against Portsmouth. He now wants to replicate it himself.
It's now official, Mason Mount is a Manchester United player. He becomes Erik ten Hag's first signing of the summer 2023 transfer window, joining from Chelsea for a fee that could rise to £60m.
Mount will bring some much-needed attacking quality to United's midfield, hopefully adding goals and assists which were honestly desperately needed across the 22/23 campaign.
He had his first interview in red yesterday following his announcement, where he spoke about his excitement to get going. He also revealed that he already has fond memories of Old Trafford, having visited before as a kid.
READ: Man Utd Fixture List 23/24: Next Game, Key Dates and More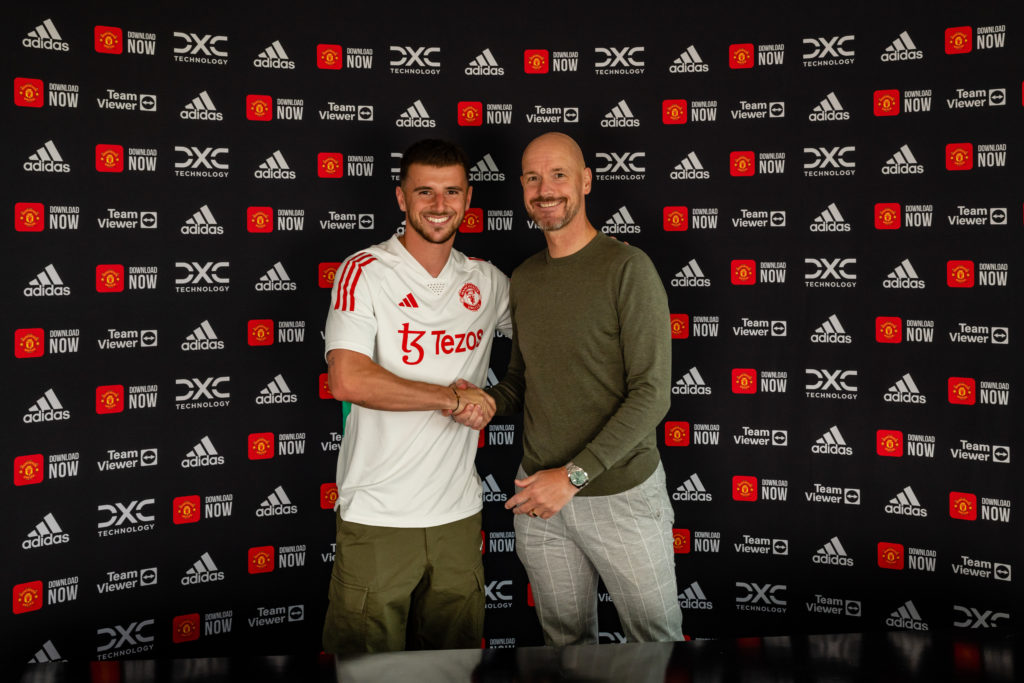 Mason Mount on THAT Cristiano Ronaldo free kick
Speaking with Manchester United's media team – Mason Mount spoke about how he was at Old Trafford for Cristiano Ronaldo's free-kick against Portsmouth.
"I was probably around 10, I was there in the away end, supporting my team Pompey and was able to witness that special moment."
The goal was a really special one. It is widely regarded as one of the best free-kicks in the Premier League era, if not ever.
It would be great to see our new number seven follow in the footsteps of one from old.
READ: Manchester United Pre-Season Tour 2023: Fixtures, How to Watch, Tickets & Everything Else You Need To Know
He's already had some practice…
Mount then went on to reflect on a classic video. This depicts him as a young lad taking a free-kick in a Chelsea academy training session.
"I think that video of me taking the free kick was after that day," Mount told MUTV. "It inspired me and seeing that moment at Old Trafford, in the away end, I was in awe of that situation and that iconic moment. I'd love to now replicate it."
He's certainly had enough practice over the years… coming soon to Old Trafford? We hope so.
Related Topics