Mason Mount was confirmed as a Manchester United player earlier today, with his shirt number catching many off-guard, leading to outrage.
It was confirmed this morning that Mason Mount has signed a five-year deal at Old Trafford following his move from boyhood club Chelsea.
The deal saw Manchester United pay Chelsea £55million plus £5m in difficult add-ons. Signing the best player from a rival 'big six' side, is a real statement move which six months ago wouldn't have seemed possible.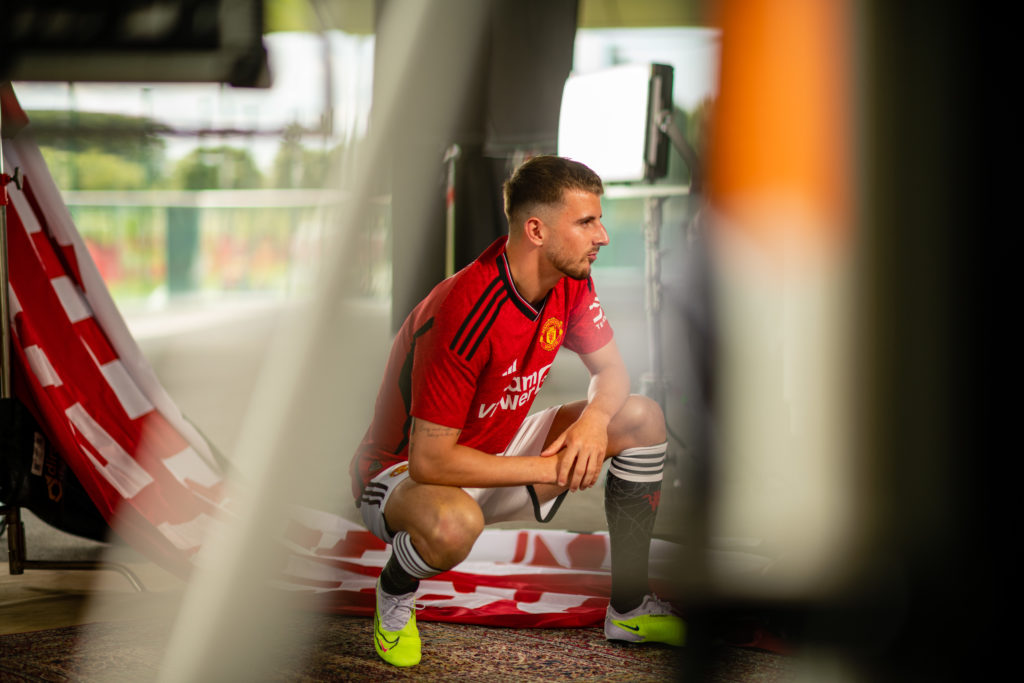 To add further insult to injury, United have handed Mount the famous Red Devils number 7 shirt. A real signal of faith from Erik ten Hag who reportedly offered Mount the 7 shirt in negotiations, as a sign of how important he will be.
Mount arrives at Old Trafford and will immediately become one of the club's top players and gives United and Ten Hag a huge plus in the technical department in the midfield.
Mason Mount is right to get the 7 shirt
The initial fan reaction to Mount being given the 7 shirt was outrage from across the fanbase. The reason being that many thought 19-year-old electric winger Alejandro Garnacho was destined for the club's most heavy number.
Garnacho has spent the last few months liking posts with 'Garnacho 7' and hinting at getting the number. It is known he is Cristiano Ronaldo's biggest fan and resembles a young CR7.
It will be undoubtedly a disappointment for Garnacho to not get the number but at his age, there are still years ahead of him to earn the number should Mount depart in the future.
MORE UNITED STORIES
The move to avoid giving such a historic number to Garnacho could be a masterstroke from ten Hag however. Too often, the weight of the number and following those who have worn it before has been too much for youngsters.
You only have to think of; Adnan Januzaj who got the number 11, Memphis Depay getting the 7 and away from United Ansu Fati receiving Lionel Messi's famous Barcelona number 10 shirt.
Therefore, it could be smart to allow Garnacho to develop without the added pressure of living up to being a number 7 at United.
However, Mount is the opposite, he has won the Champions League, played pivotal parts in World Cups and European Championships for England which will have prepared him well for a move to England's biggest club.
Mount is arguably, when on his form one of the league's best midfielders and at just 24-years-old he is reaching his prime.
The weight of the shirt shouldn't effect a player as established as Mount, in fact it could be a catalyst for him to get even better. That is the type of player he is, he thrives when the lights are brightest, and the pressure is heaviest.
This is how we know he will be a success and do the shirt justice. Giving him the 7 shirt signifies he is a huge signing for the club, now all that remains to see is if he can perform with that pressure.
Related Topics