Manchester United forward Marcus Rashford has had a slow start to the season. Can he get back on track?
Marcus Rashford scored 30 goals last season and is still the overwhelming favourite to finish the campaign as Manchester United's top scorer.
After two Premier League games, he is yet to find the back of the net. He looked a little rusty in pre-season too, but his struggles are being put down to his position.
Rashford prefers to play from the left wing, and has had to lead the line as a centre-forward. His performances ave not been convincing.
READ: Confirmed Manchester United transfers in, out, loans, releases, youth for 2023/24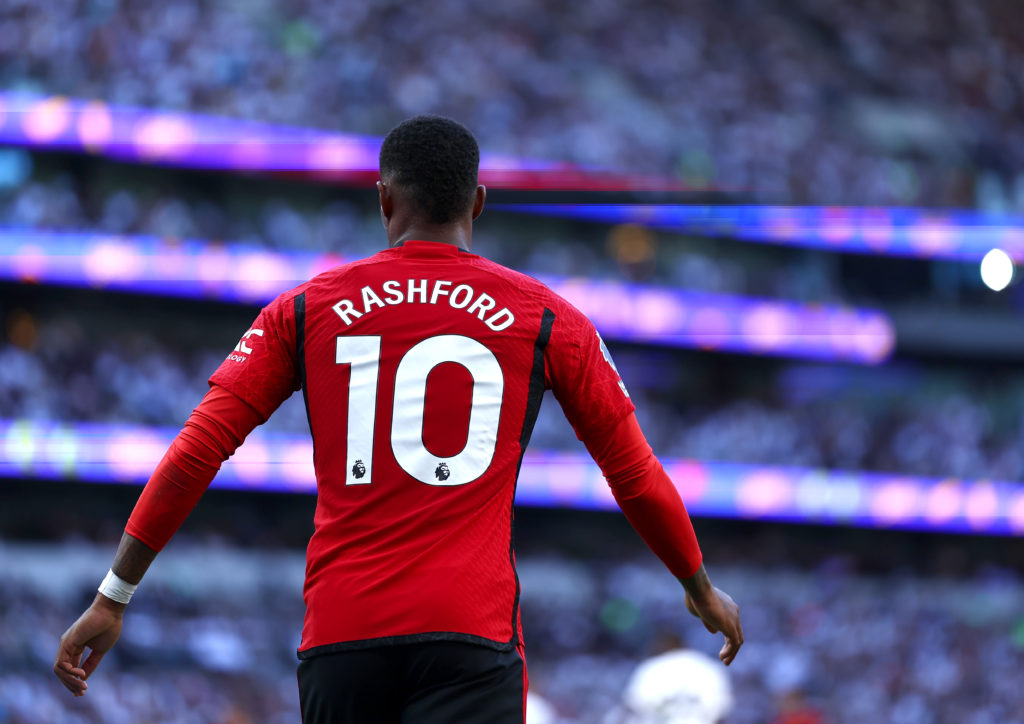 Rashford performances puzzling
Marcus Rashford's displays have been disappointing. Former Premier League forward Robbie Earle questioned his contribution.
Speaking on his NBC Sports podcast, he summarised: "How can Marcus Rashford be so talented on the left side of the pitch, put him in the middle and he can't understand what to do?
"He can't work out how to play as a centre forward. This guy is highly skilled, highly technical, a brilliant finisher when he's in form.
MORE UNITED STORIES
"How can just moving him from the left to the centre take him so far off his game?"
Co-host Robbie Mustoe suggested the problems are in Rashford's head, commenting: "He looked frustrated, miserable, as if he didn't want to play there."
United expected to make a change
Rashford's displays have been as perplexing as they are disappointing, and not totally surprising.
If he is going to be a true United great, he needs to become less one-dimensional, and be a threat in multiple positions, not just one.
Manchester United have to make a change this weekend. If Rasmus Hojlund is not ready to make his debut, then Anthony Martial should make his first start of the season.
Martial came off the bench late against Tottenham, and if he starts through the middle against Nottingham Forest, it frees up Rashford to move to his favoured left wing.
Related Topics