Marcus Rashford has aspirations to be one of Manchester United's greatest ever players. He is a long way off.
Marcus Rashford is already into the top 20 of Manchester United's all-time goalscoring list.
The England ace has 123 goals, and this season he might surpass Cristiano Ronaldo's total of 145, if he can score at the same rate as last season.
Wayne Rooney is a long way in front with 253 goals for the club. Rooney and Ronaldo are modern greats – and both possess a key trait Marcus Rashford lacks.
READ: Confirmed Manchester United transfers in, out, loans, releases, youth for 2023/24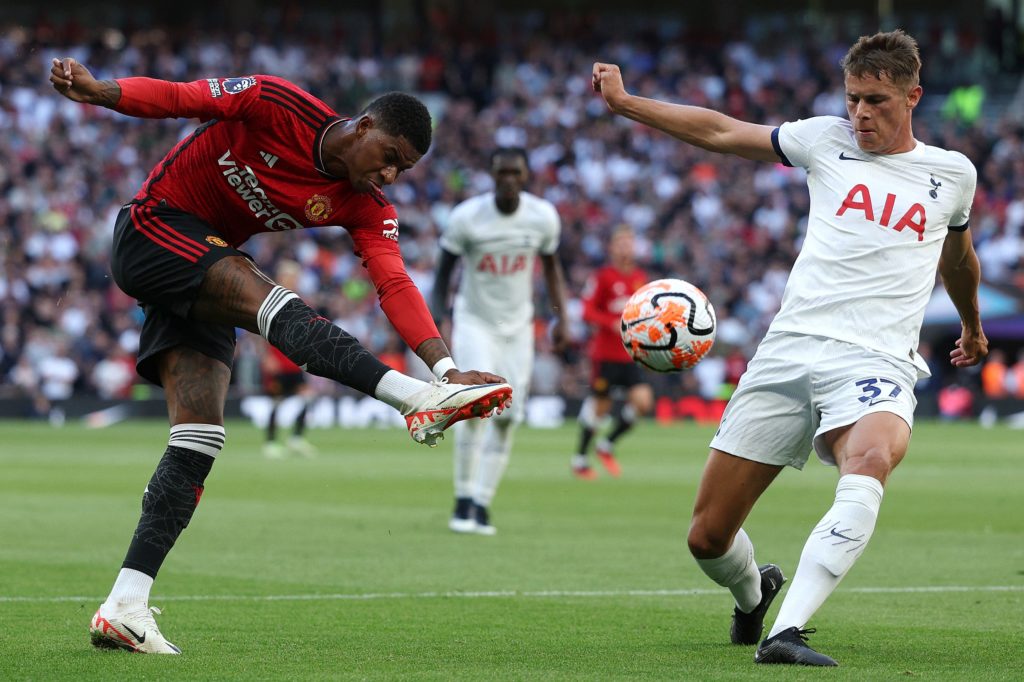 Marcus Rashford needs to be versatile
One of the key reasons Cristiano Ronaldo and Wayne Rooney were so great was their versatility.
Both players could perform to a high standard in multiple positions across the front three, often sacrificing themselves for the team.
Wayne Rooney in-particular used to play as a winger despite being one of the greatest strikers of his generation, doing it for the good of the team. And in doing so, he learned to be top class wherever he played.
MORE UNITED STORIES
Cristiano Ronaldo could be devastating whether he starred as a striker or a winger.
Marcus Rashford is by comparison massively one-dimensional.
Rashford is playing out of position and struggling
In an interview with The Overlap this summer, Marcus Rashford said he wants to play on Manchester United's left wing.
To start this season he has been playing as centre-forward, with Rasmus Hojlund and Anthony Martial working their way back from injuries.
Rashford has been poor in those matches, failing to score, and not really looking threatening at all. He has landed only two shots on target in the two matches.
Striker might not be a position Rashford enjoys as much, but he has to find a way to be as important to the team there, as he is when he is on the left.
It's a similar story when Rashford is on the right. It just doesn't work.
If the England international is going to be one of the best players of his generation, let alone match up to Ronaldo and Rooney, then he needs to become influential in more than one position.
Related Topics