Manchester United forward Marcus Rashford spoke to the media at the pre Real Betis press conference.
Understandably the questions were dominated by Manchester United's previous game, a chastening 7-0 defeat to rivals Liverpool.
Rashford played 85 minutes in the loss, and he gave his take on the humiliating afternoon at Anfield.
He strongly refuted suggestions the players gave up, instead blaming a tactical breakdown.
READ: Confirmed Manchester United transfers in, out, loan deals for January 2023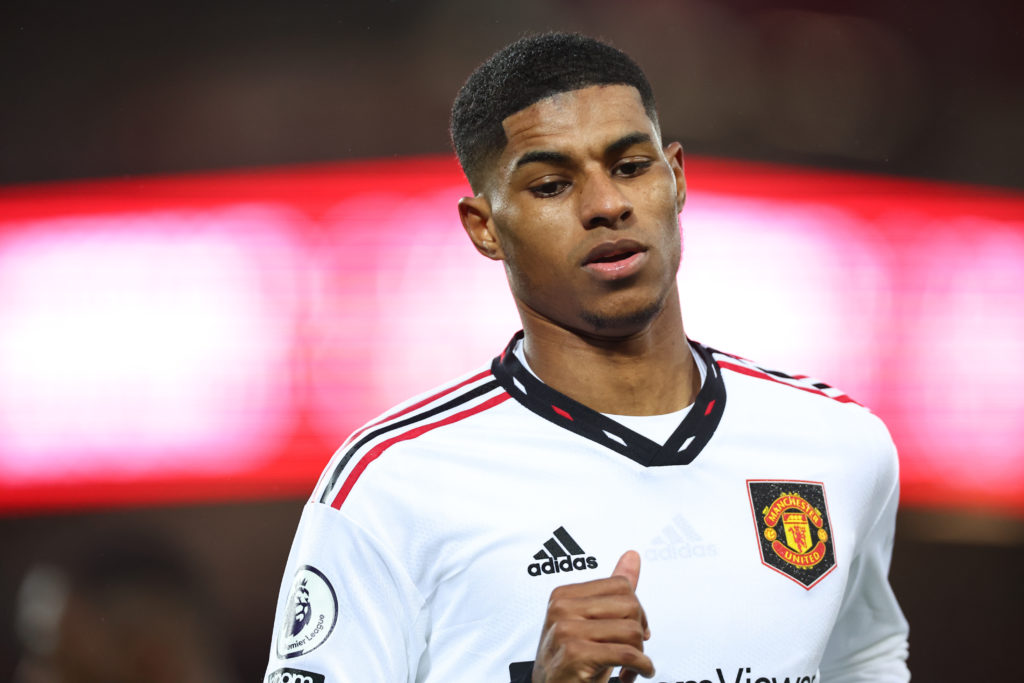 Rashford on United defeat
Marcus Rashford was quoted by the club website discussing how the players failed to communicate properly.
He said the attackers, midfield, and defence were all functioning as separate units and did not sync up with each other effectively, leaving gaps which Liverpool exploited.
He explained that on the pitch the players could not agree on an effective approach.
Rashford said: "We didn't give up, that's nonsense. We were unorganised, yeah. Communication was bad, yeah. That's why we conceded the goals.
"But it comes down to the fact I believe that everyone was trying to get back into the game that much, we came away from the team's principles in and out of possession.
"I mentioned it after the game, I felt like the forwards were just trying to press as a forward unit, we weren't connected with the midfield. And then the same with the midfield and the defence.
"We were trying to get a grip of the game when it was 2-0, when it was 3-0. We were talking but I don't think we were really in agreement of what to do."
Anfield was a cauldron of noise in the second half and Liverpool were relentless, taking out a frustrating season on Manchester United.
United are still above Liverpool in the league table, but this defeat will sting for a long time.
The task ahead for United is to ensure it never happens again, but also to simply get back to winning games and rebuild confidence.
The players must bear responsibility for that along with manager Erik ten Hag. He will be reinforcing the principles Rashford refers to, to get his stars functioning as a team again.
Related Topics
Have something to tell us about this article?
Let us know