Manchester United midfielder Marcel Sabitzer has explained why he is staying for extra training at Carrington.
The Austria international joined Manchester United on loan from Bayern Munich in the January transfer window.
Marcel Sabitzer scored his first goal for the Red Devils in the FA Cup win over Fulham before the break.
He says he knows he is capable of scoring more and is doing everything possible to make it happen, including staying for extra training.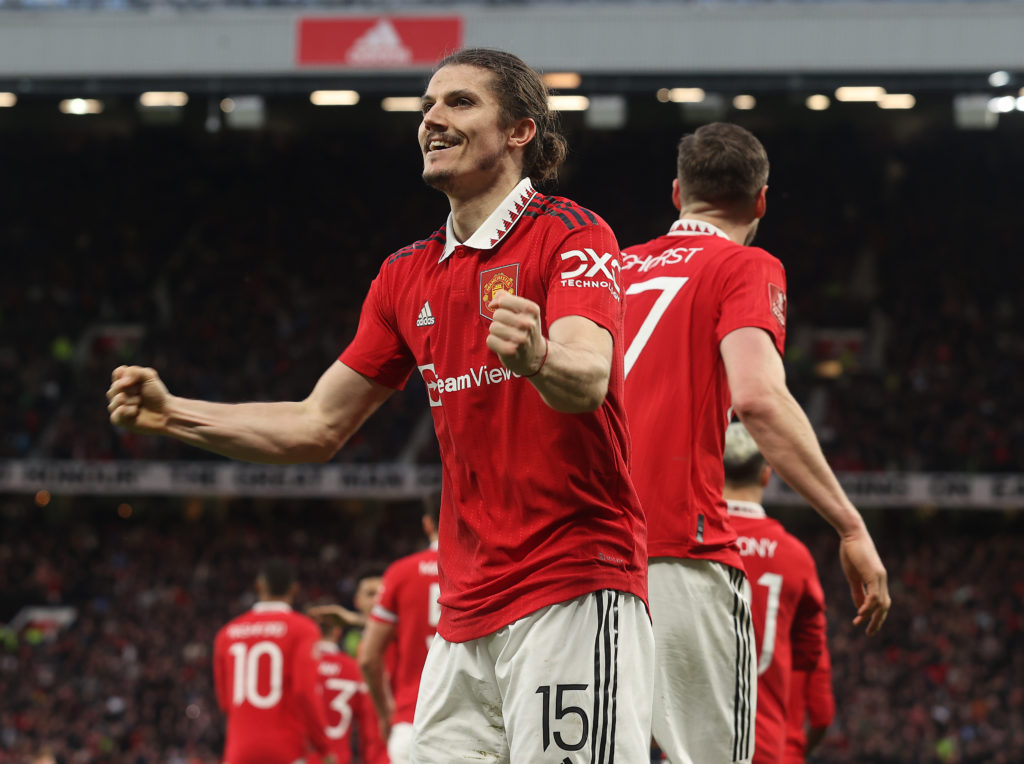 Sabitzer doing extra shooting practice
Marcel Sabitzer has told United's club website that he is working behind the scenes to improve his game.
He explained: "I've worked on it [my shooting], very hard and very often. After training and during the sessions.
"I love the shooting. I want to bring it to Man United so I will show it in the games."
Sabitzer played as a forward early in his career and has 104 club goals to his name, including a 27-goal season for Red Bull Salzburg back in 2014/15.
This is more club career goals than Anthony Martial, and with one to his name for Manchester United already, he has the taste to try and add more.
Manchester United have a busy fixture schedule between now and the end of the season and Sabitzer can be a useful part of Erik ten Hag's set up.
He added that his adaptability helps, commenting: "I was a striker, I was as a winger, a no.10, midfield. So, yeah, I think I'm versatile. I think that I can help the team a lot so I'm very happy with my role."
Sabitzer explained that he is enjoying working under Ten Hag, with one trophy in the bank for United already this season.
He said: "The manager does a lot of work. He is a hard worker, very structured and he's helping us a lot with his game-plans, with training.
"He's a very good coach, tactical, and, as a guy too, we are enjoying the fact that he is our manager and are looking forward to working together and bringing trophies to Man United."
Sabitzer's attitude has endeared him to United supporters already, including his no-nonsense interview after the win over Fulham.
It is no surprise to hear he is doing extra practice, and hopefully he will reap the benefits with his shooting after the international break. He is clever enough to realise that a few important goals will go a long way to earning himself a permanent switch to Old Trafford this summer.
Related Topics
Have something to tell us about this article?
Let us know