Manchester United's trio of Portuguese stars will be returning to Manchester with a spring in their step after sealing World Cup qualification.
Diogo Dalot was pictured back at Carrington as early as Wednesday, with Cristiano Ronaldo and Bruno Fernandes following.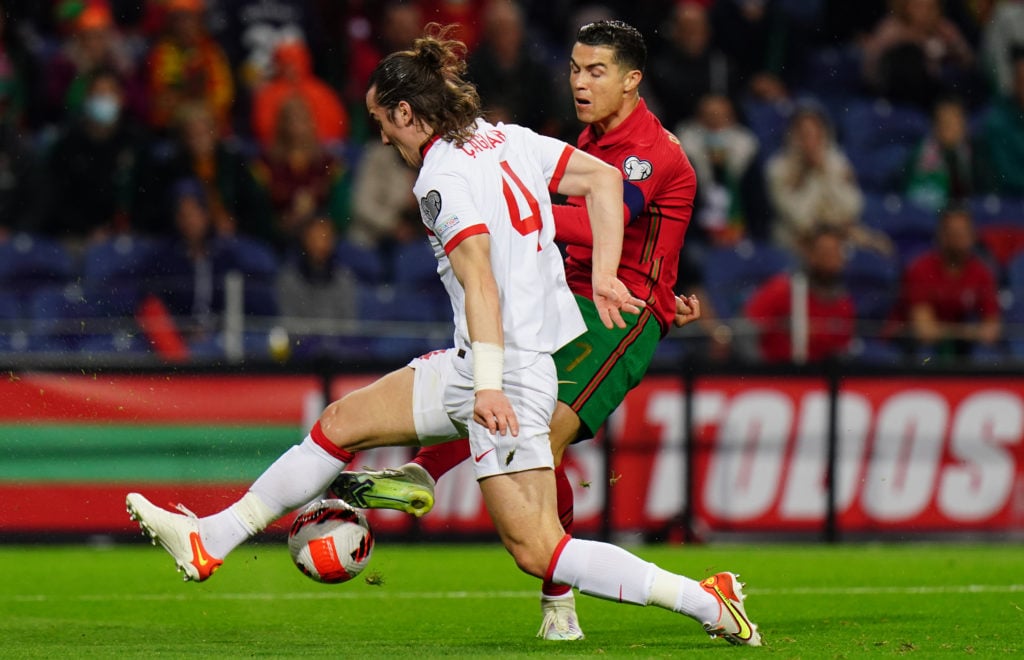 The three players return on a high after the low of the Champions League exit prior to the international break.
And for one Leicester City player in particular, United's Portuguese stars are the last opponents he wants to see.
United aim to pile on the pain
Turkey defender Caglar Soyuncu was one the losing side in the World Cup play-offs against Portugal just last week, with Cristiano Ronaldo's side winning the semi-final.
Soynuncu had attempted to up the stakes ahead of the match, talking up Turkey as wanting to qualify more than Portugal did.
Quoted by Sporx, Soyuncu said: "I don't know if it'll be Ronaldo's last World Cup, or if he'll quit. He said he wanted to play more in his posts. We haven't been to the World Cup in 20 years. I don't know if it will be Ronaldo's last trophy, but it's more important for us to go to this trophy."
While qualification certainly was important to Turkey, they blew it, with Burak Yilmaz missing a penalty which could have tied the game at 2-2, with Portugal winning 3-1.
Ronaldo did not score, and nor did he score against Soyuncu when United met Leicester earlier in the season, but the Turkish defender may not get so lucky a third time.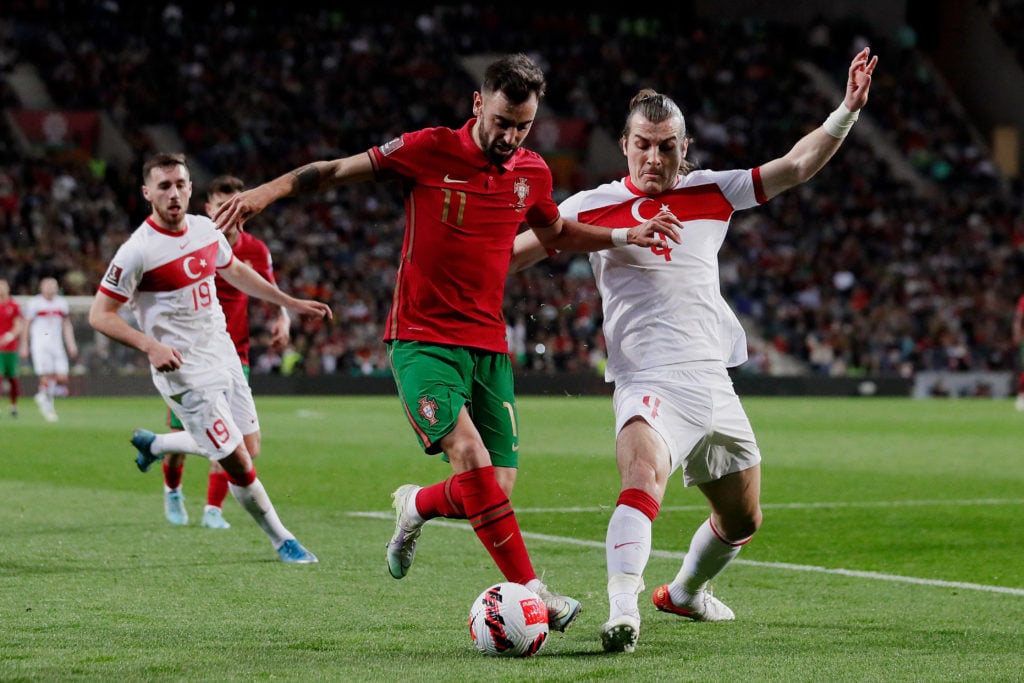 Along with Fernandes, and Dalot who featured, Ronaldo did contribute to Portugal's semi-final win over the Turks, and Soyuncu won't be pleased to go up against them this weekend.
He'll no doubt put a brave face on it, and perhaps see it as a chance to exact some revenge, but more than likely, he will end up on the losing side against Ronaldo and co for the second time in a fortnight.
Ronaldo bagged a hat-trick in his last Premier League game at Old Trafford, and with the anxiety of World Cup qualification now removed from his shoulders, he may play with a little more freedom
Have something to tell us about this article?
Let us know