More revelations are emerging over the Manchester United plan for Mason Greenwood.
Manchester United are really dragging out the Mason Greenwood situation.
The Athletic reported that the club planned to announce Greenwood's return in early August, before placing the decision back on hold.
United insist no decision has been made, but a fresh report insists the striker could be re-introduced next week.
READ: Confirmed Manchester United transfers in, out, loans, releases, youth for 2023/24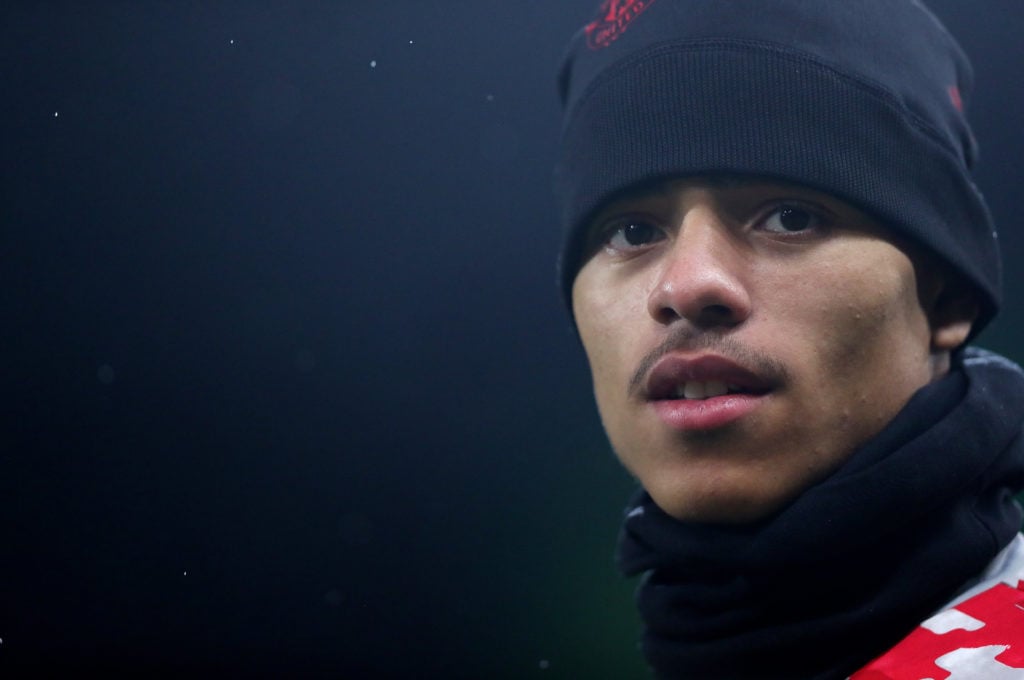 Mason Greenwood decision due
Now a new report via The Sun claims the academy graduate will be brought back as a Manchester United player.
The report quotes an unnamed source and says a decision could be communicated next week. United have not put a timeframe on it.
The Sun's source states: "He's already got the backing of the players and manager Erik ten Hag. He's just waiting for the green light.
MORE UNITED STORIES
"The club will communicate its decision as early as Tuesday after the women's World Cup final."
The Athletic also report: "One theory, therefore, is that United have simply delayed the formalities until their women's players return to the UK."
It does not rule out the possibility that United could yet change their minds.
There has been fierce resistance on social media towards suggestions Greenwood could play for Manchester United again.
The club's statement suggests there is context behind the horrifying recordings and pictures which leaked on social media before Greenwood's arrest last year, however, those alone are near impossible for most who saw or heard them to get past.
If Manchester United bring him back, it threatens to overshadow the club's entire season, and really does look like an unwise decision considering the weight of reaction against it.
READ: Manchester United chief operating officer speaks out on Mason Greenwood
Manchester United statement
What Manchester United statement said: "Following the dropping of all charges against Mason Greenwood in February 2023, Manchester United has conducted a thorough investigation into the allegations made against him.
"This has drawn on extensive evidence and context not in the public domain, and we have heard from numerous people with direct involvement or knowledge of the case.
"Throughout this process, the welfare and perspective of the alleged victim has been central to the club's inquiries, and we respect her right to lifelong anonymity.
"We also have responsibilities to Mason as an employee, as a young person who has been with the club since the age of seven, and as a new father with a partner.
"The fact-finding phase of our investigation is now complete, and we are in the final stages of making a decision on Mason's future.
"Contrary to media speculation, that decision has not yet been made and is currently the subject of intensive internal deliberation. Responsibility ultimately rests with the Chief Executive Officer.
"Once made, the decision will be communicated and explained to the club's internal and external stakeholders.
"This has been a difficult case for everyone associated with Manchester United, and we understand the strong opinions it has provoked based on the partial evidence in the public domain. We ask for patience as we work through the final stages of this carefully considered process."
Related Topics