Keep up to date with Manchester United top performers at under-18s level through the 2023/24 season.
Goals and assists are tracked in all competitions including league and cup games, and FA Youth Cup.
UEFA Youth League statistics, an under-19s competition, will be included in with our under-21s statistics.
Manchester United under-18 top scorers
Gabriele Biancheri: 4
James Nolan: 1
Ethan Williams: 1
Reece Munro: 1
Louis Jackson: 1
Jack Moorhouse: 1
James Scanlon: 1
Ethan Wheatley: 1
Victor Musa: 1
Jack Kingdon: 1
Last season's under-18s top scorer was Manni Norkett, who scored 11 goals. He left the club in the summer and signed with Nottingham Forest.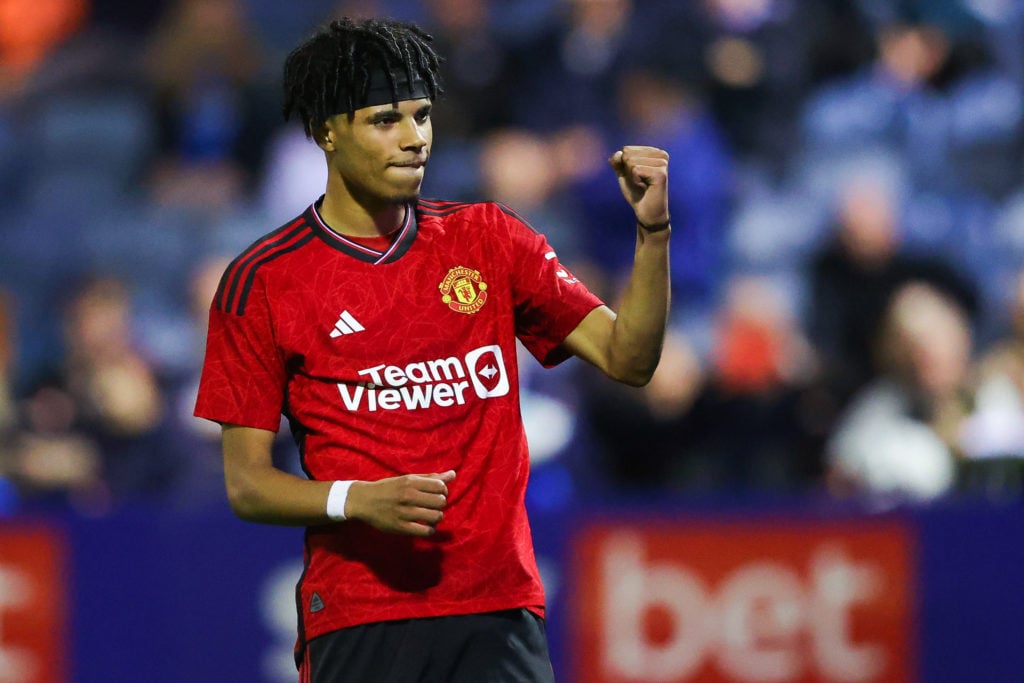 Manchester United under-18 assist leaders
Ethan Williams: 2
Jack Moorhouse: 1
Reece Munro: 1
Finley McAllister: 1
The top assist leader at under-18s level last season was Ethan Williams. This season he is playing for the under-21 side in addition to the 18s, and several players may jump between the two.
As seen in previous seasons, United may promote under-16s players to the 18s, with Shea Lacey and Amir Ibragimov among those to make the jump last season.
This page will be kept up to date through the 2023/24 season so check back to stay updated with the progress of Manchester United's future stars.
Related Topics