The top goalscorers and assist leaders for Manchester United's under-18 side can be viewed here.
The side has a new look for this season, with many regulars in 2021/22 stepping up to the under-21s.
Manchester United under-18 top scorers
Manni Norkett: 10
Ethan Williams: 8
Victor Musa: 6
James Nolan: 3
Adam Berry: 2
James Nolan: 2
Maxi Oyedele: 2
Dan Gore: 2
Jayce Fitzgerald: 2
James Scanlon: 2
Gabriele Biancheri: 1
Shea Lacey: 1
Ethan Wheatley: 1
Sam Mather: 1
Sam Murray: 1
Finley McAllister: 1
Jack Moorhouse: 1
Jack Kingdon: 1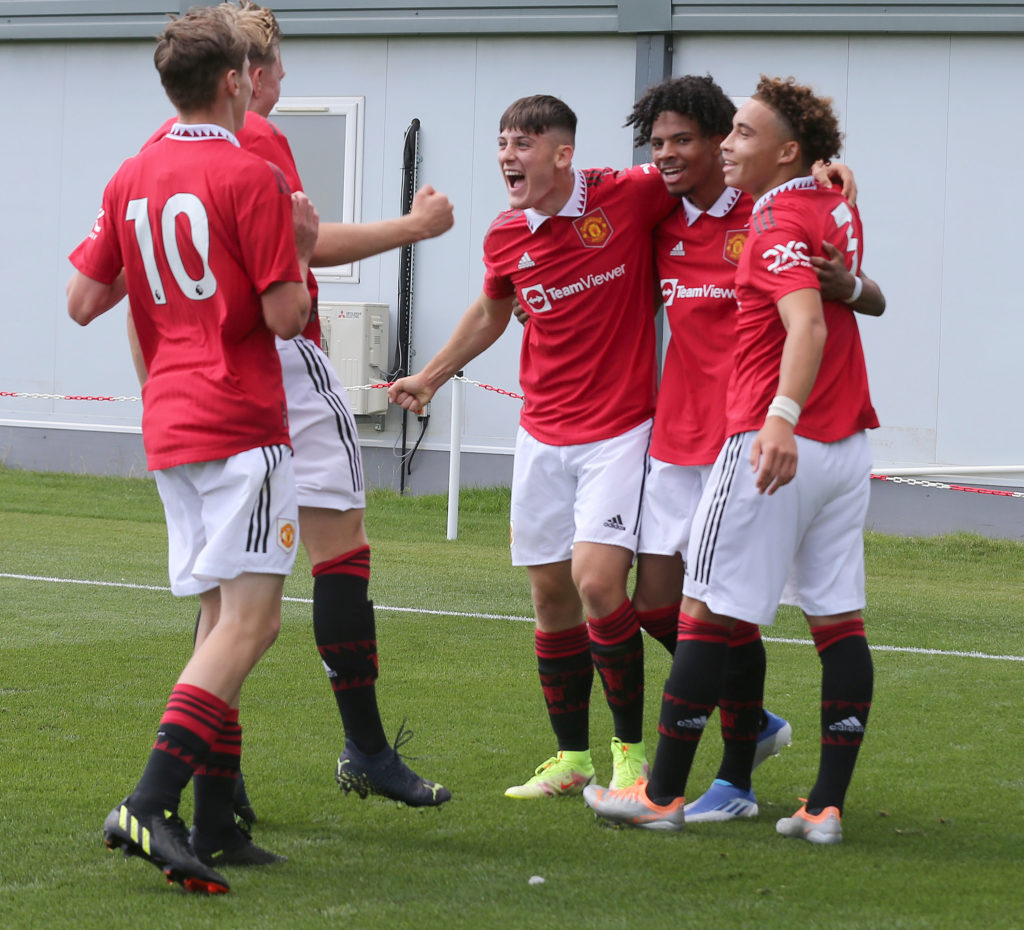 Manchester United under-18 assist leaders
Ethan Williams: 6
Sam Mather: 4
Sam Murray: 3
Adam Berry: 3
Maxi Oyedele: 2
Shea Lacey: 2
Sekou Kaba: 1
Finley McAllister: 1
Reece Munro: 1
James Nolan: 1
Habeeb Ogunneye: 1
Amir Ibragimov: 1
Tyler Fredricson: 1
Jack Moorhouse: 1
Manni Norkett: 1
Victor Musa: 1
These tallies will include under-18s league games, Premier League Cup, and FA Youth Cup fixtures.
Last season's top scorer at under-18s level was Alejandro Garnacho with 15 goals. He also scored four goals at under-21 level.
The under-18s assist leader for 2021/22 was Sam Mather, with 13 assists in total.
This page will be updated throughout the season.
Have something to tell us about this article?
Let us know