England legend Stuart Pearce believes Marcus Rashford can still offer more if the Manchester United forward is to reach Thierry Henry-levels of brilliance for club and country.
Now this was more like it. After a performance stodgier than six week old Warburtons against Ukraine at the weekend, Gareth Southgate shuffled his pack against the Auld Enemy and was rewarded with a display full of vim, vigour and venom. 
A dazzling front four of Harry Kane, Phil Foden, Jude Bellingham and an oft-electrifying Marcus Rashford carved Scotland apart time and time again at Hampden Park; Manchester United's talismanic number ten a constant menace with his ball-carrying and vision on the left-hand side.
One former England hero, however, still thinks Rashford has still only scratched the surface of his potential.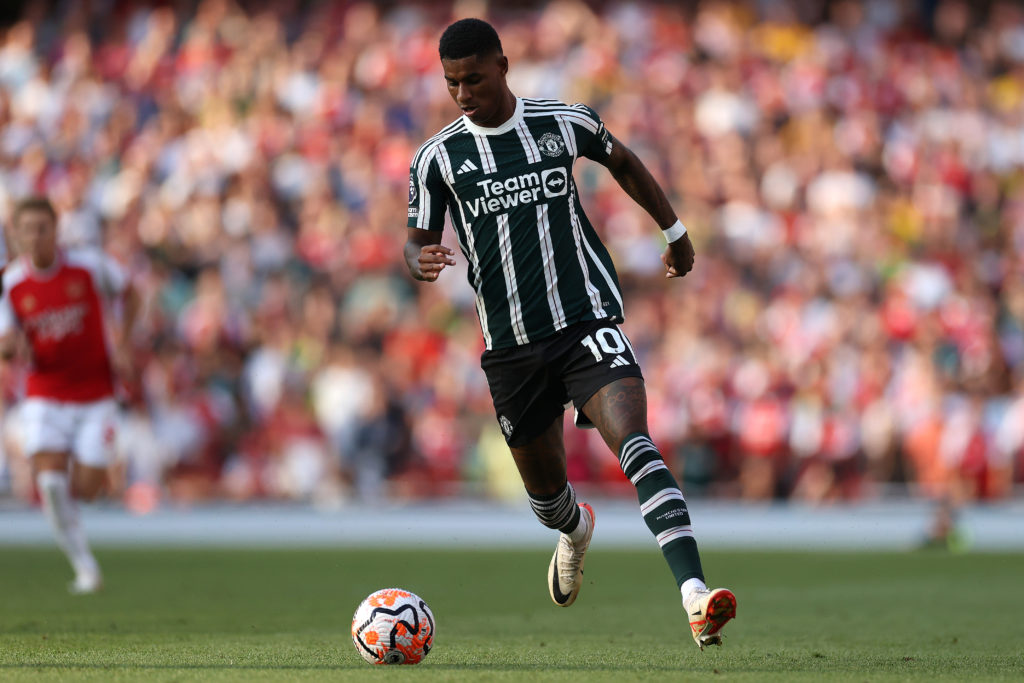 Manchester United's Marcus Rashford shines in England win
"This is where I sort of have a little bit of a frustration with Rashford," Pearce, capped nearly 80 times by the Three Lions between 1987 and 1999, tells talkSPORT.
"I think he can grab hold of the game for 90 minutes and run past people and be like a (Thierry) Henry. You remember Henry in the Premier League. It was like a man against kids on occasion.
"I just think (Rashford) fades out the game too regularly. This second half is a point in case for me."
In his favoured left-wing role, the Scotland defence simply could not deal with Rashford's guile and unpredictability, striking up a fearsome understanding with the masterful Bellingham.
MORE UNITED STORIES
And Pearce sees plenty of similarities between Rashford and another fleet-footed forward who wreaked havoc when drifting in from the left, even if he is yet to match the former Arsenal skipper's consistency in the final third.
'Has got the ability'
"I think he's got some of the attributes that Henry had. When I used to watch Henry, he used to grab the game by the scruff of the neck for 90 minutes and ran you ragged and run past people," Pearce adds.
"Marcus has got the ability to do that. I'd just like to see him do a little bit more regularly, I really would.
"There was that period in the second half when the game's gone against us and I'm thinking; 'You look a little bit uninterested in the game here.'
"We want you to spark all the time you know, if you possibly can. I know he's a dynamic athlete and you can't do it all the time, but I always feel as though I want a little bit more from him because he's such a talent." 
Related Topics