Manchester United midfielder Scott McTominay plans to continue playing his football for a very long time.
Scotland star Scott McTominay has been showing what he is capable of with his outstanding international form.
McTominay broke into the Manchester United team at 18 and has gone onto make 211 appearances for the club.
He insists he has a lot of football left in him, leading to the question, will it be at Manchester United?
READ: Confirmed Manchester United transfers in, out, loans, releases, youth for 2023/24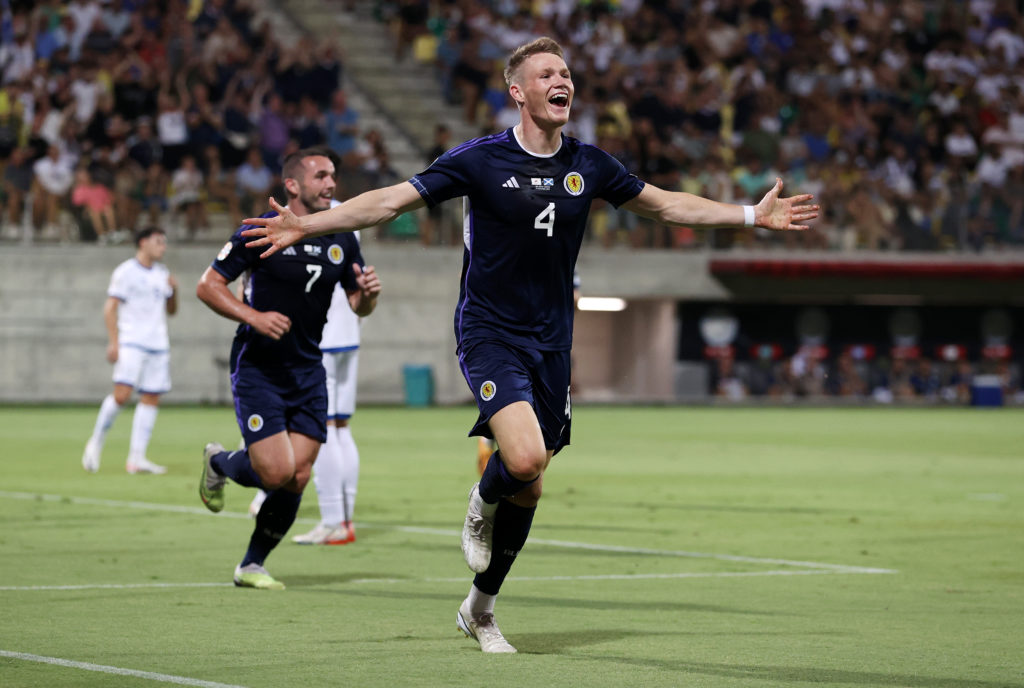 Scott McTominay future
Speaking to Manchester United club media, Scott McTominay believes he is a late bloomer, due to when he experienced his growth spurt as a late teenager. And he believes his best football is ahead of him.
McTominay explained: "The way I see it now is that I grew maybe four years after everyone else, so my peak years are going to be four years later too.
"So I'm 26 now and my body age is technically like a 22-year-old. When I'm 30, I might feel like a 26-year-old. I might retire at 38 or 40."
MORE UNITED STORIES
Manchester United and McTominay face big few months
Scott McTominay may live up to his prediction and go on to have an extended career. At the moment he is only 26, so he has a long way to go.
Whether he is a United player this time next season, is currently looking questionable, let alone by 2037.
United were open to offers for McTominay this summer but no bids were received which matched the team's £40 million plus valuation.
One high profile team linked were Bayern Munich, per BILD, however, they were only proposing a loan move after spending their money on Harry Kane.
Gary Neville recently suggested Erik ten Hag was trying to manage McTominay out of the club, having only selected him to start seven minutes from a possible 360 so far this season.
McTominay is showing with his international performances that he is capable of playing to a high level.
A big year lies ahead for him at Manchester United, where he must prove his value to be worthy of a long-term stay, or face reality that it will be time to move on, and play until he is 40 elsewhere.