Manchester United lost their first away game of the season 2-0 against Tottenham Hotspur, with a very poor display.
Ignoring the warning signs against Wolves, Ange Postecoglou outclassed Erik ten Hag in such a simple manner.
The Australian packed the midfield with technically good, strong and tenacious players which left Manchester United stuck in the mud and unable to achieve much if any success.
The trio of Mason Mount, Bruno Fernandes and Casemiro has now been exposed in successive games, and this requires serious attention.
One player who could make a positive impact, was ignored as the midfield was overrun, Scott McTominay, who must be seriously considering his future now.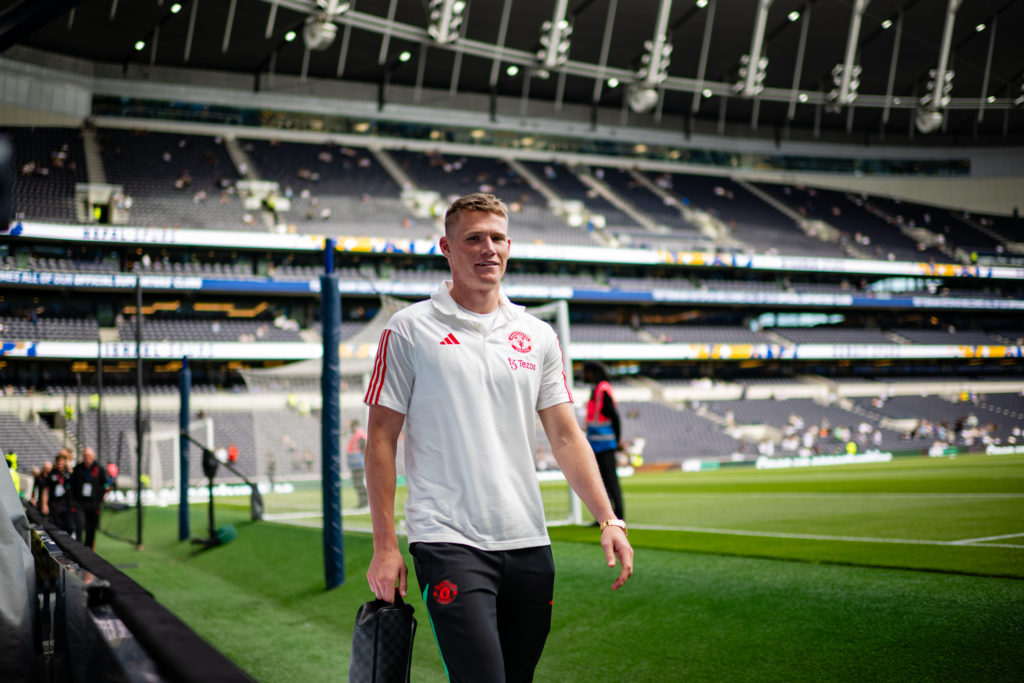 Gary Neville on McTominay's United dilemma
Speaking on commentary during the game, Gary Neville contemplated why McTominay wasn't being used, when United were crying out for a tenacious midfielder to come on.
He said: "Whats clearly obvious is that Ten Hag doesnt want to revert back to using McTominay, he's seen him now for a year, and had him play in that position beside Casemiro, but he's doing everything but putting him on."
Following this about 10 minutes later, Neville again remarked on McTominay's exclusion, and suggested that Ten Hag could be trying to manage the Scot out of the club.
MORE UNITED STORIES
"He's brought five players on and not brought him in. Looks like he's trying to manage him out of the club."
He concluded that United's academy graduate could be the right player to bring on in a game like that, "He would help out there in this type of scenario."
Given the fact he wasn't brought on, Neville also suggested that McTominay should be considering his future now as he is clearly unwanted at Old Trafford.
Does he deserve more game-time?
Prior to this season, McTominay looked like a foregone departure, with multiple clubs in the running.
However now it remains to be seen, as interest has became quiet and now he could stay, which could be a blessing for him.
If United don't sign a Sofyan Amrabat, McTominay will be United's saviour this season, with the current midfield not likely to work and the qualities that the Scottish international brings, beneficial.
Amid the current options, he does deserve more game-time, and we think it's a matter of time until he gets it, especially if this form continues.
Related Topics