Jadon Sancho has had a rough week at Manchester United and we believe this shows exactly why Ten Hag operates the way he does in the market.
Following the defeat to Arsenal at the weekend, fans had one burning question – where is Jadon Sancho? The winger was not even included in the matchday squad, despite no news of injury or illness.
It remained a mystery until after the match, where it was found out that it was in fact poor performances in training being the reason United didn't select him, Erik ten Hag told Sky.
Sancho then bit back on social media, with claims this was all untrue – which has now caused a tense situation at Old Trafford.
READ: Man Utd Fixture List 23/24: Next Game, Key Dates and More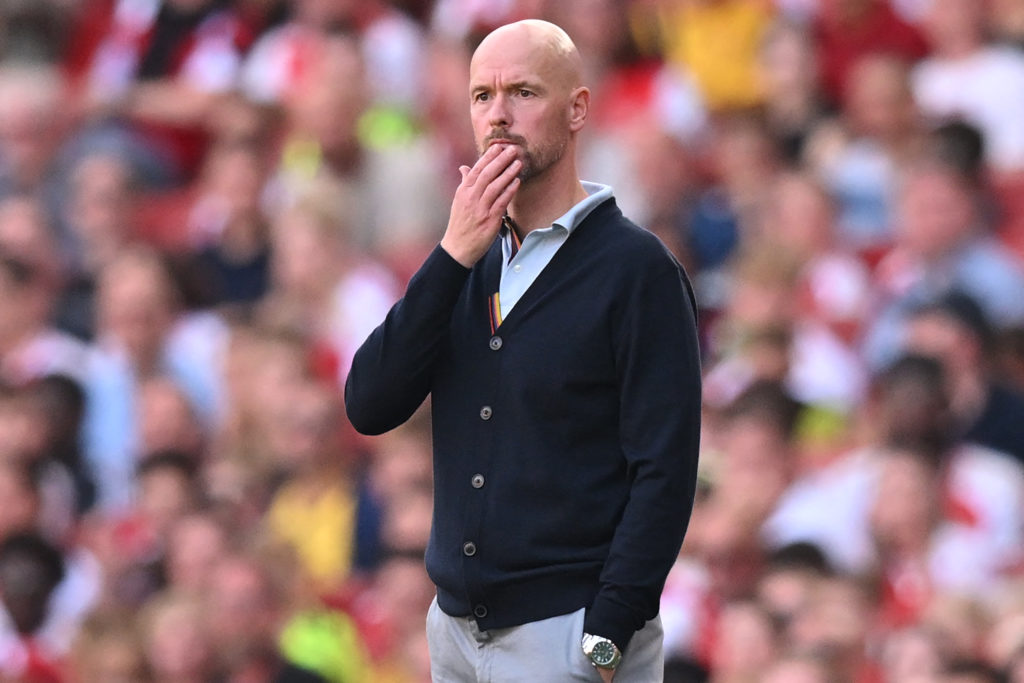 All eyes on Jadon Sancho this week
The news has all been firmly on Sancho this week and not much of it good.
In trying to diffuse the situation by taking to social media, Sancho has more or less had an adverse effect and has lit a flame causing a media frenzy surrounding the ex-Borussia Dortmund winger.
Everyone is now questioning whether it's in fact Sancho or Ten Hag who is in the wrong and also speculating whether there's any coming back from this.
MORE UNITED STORIES
A recent report from ESPN doesn't do Sancho any favours. Journalist Rob Dawson states that some United staff members find Sancho to be withdrawn, while others ascribe his demeanour to simply being shy.
At one preseason broadcasters' day – when TV rights holders ask players to fist pump and kiss the badge for videos that are played when lineups are announced ahead of matches – it was difficult to get Sancho to even crack a smile.
If these reports are true, it's clear to see that he doesn't fit the club dynamic. Ten Hag is trying to instigate a likeable side, who love the club and are, most importantly, well disciplined. It is becoming increasingly likely that Sancho would not have been a player he chose to sign.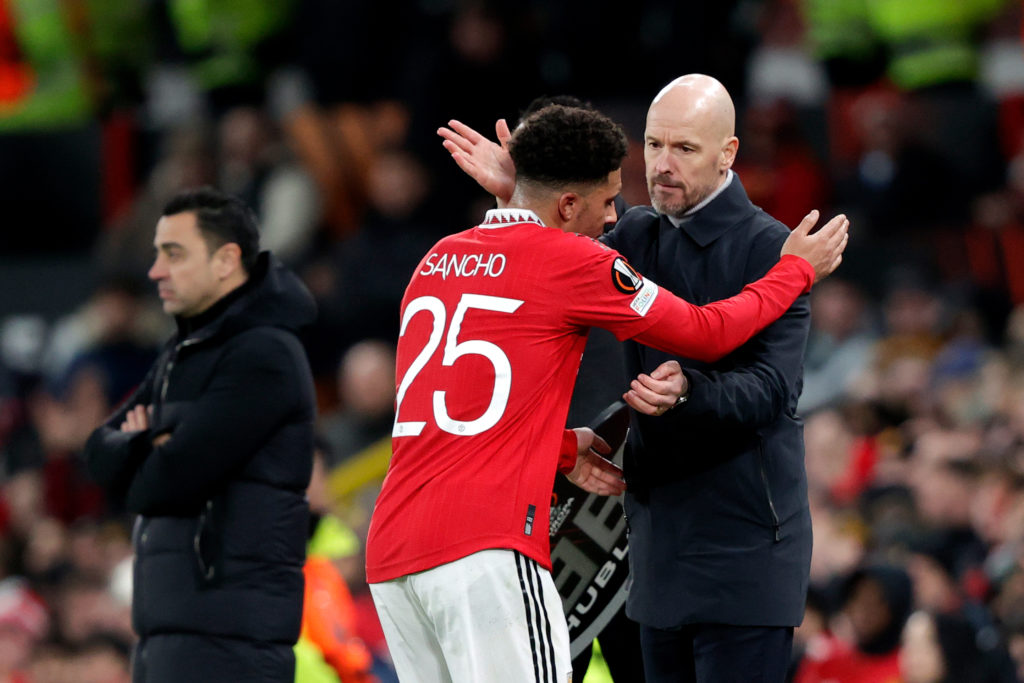 Ten Hag's transfer tendencies make complete sense
Ten Hag has been getting a lot of stick lately, suggesting that the talent he's bringing to the club is purely based on working with them in the past.
The Sancho situation may show exactly why he operates like this.
He knows the players inside out. Their demeanours, their attitude and ultimately how they will react to certain situations.
It's no surprise to see that there hasn't been a single disciplinary issue with any of the Dutchman's signings and that's because, ultimately, he has their respect – although Antony's off-pitch situation is now causing issues, there is no suggestion there are fraught relations with Erik ten Hag.
Were struggling to believe that there was mutual respect between Sancho and Ten Hag – hence causing friction between the two and the side as a whole.
Related Topics