Manchester United might've signed the wrong promising English midfielder, with Angel Gomes a far better option for Erik ten Hag's current needs.
Mason Mount was the summer 2023's inaugural signing as he arrived for an initial fee of £55million from Chelsea.
The signing raised eyebrows given the profile didn't quite fit the bill as to what was needed at the club.
Now despite Mount being a popular player and definitely a useful signing, this has left the first few games of his spell being sub-par.
But if Mount wasn't the one to sign, who was?
The answer to that question comes in the form of a former Manchester United academy graduate, Angel Gomes.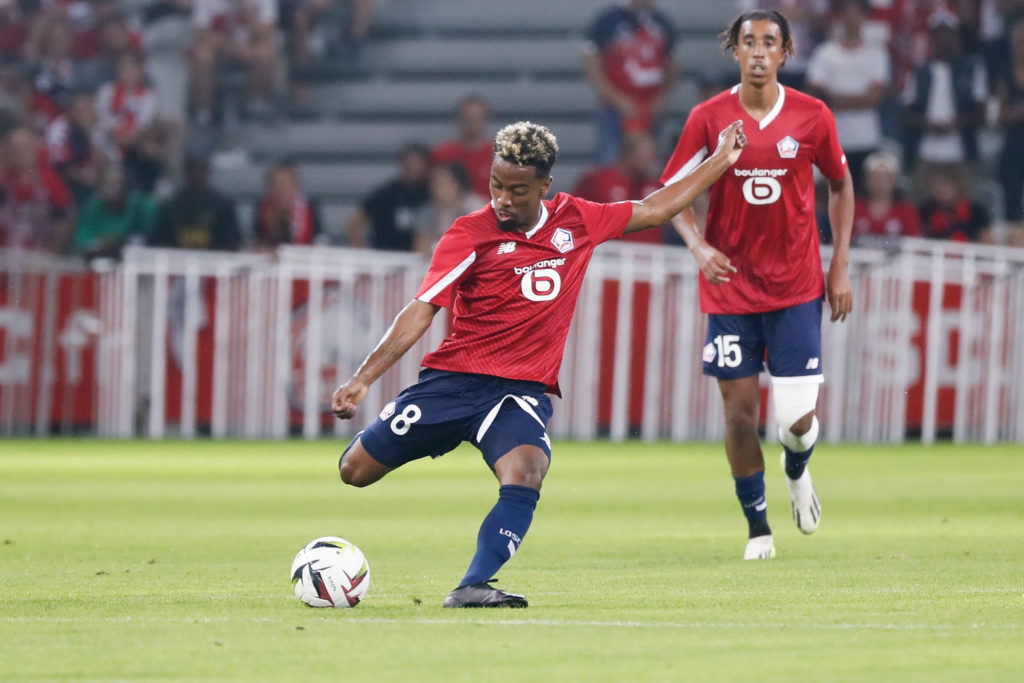 Why Angel Gomes fits United's needs more than Mount does
Gomes departed Old Trafford in 2020 when his contract expired, here he was quickly snapped up by Lille in Ligue 1.
He was immediately loaned out to Boavista in Portugal before returning to Lille where he is now firmly established in the first-team.
It is over the last six months that United fans have looked on enviously as the Carrington product bosses it in Europe.
MORE UNITED STORIES
His quality was blasted into the limelight as he played a key role in Englands Euro under-21 Championship win.
His on-ball composure in deep areas is exactly what this current United side has been crying out for.
If he had been brought in, placing him next to Casemiro would solve many of the issues at United with a lack of control in midfield evident.
When comparing the two, for the position which United needed, Gomes is streaks clear.
Gomes has already tallied up two assists in four games this season, but above that he averages an 87% pass completion rate compared to Mount's 76%.
This is a telling stat which shows perfectly why United find maintaining possession and building phases of play so difficult with a poor retention player.
Gomes also impressed in progressive passes which is another problem United struggle with.
Would he be able to handle the Premier League?
Gomes could still be a move on the cards for United given he likely wouldn't cost too much.
The 23-year-old has been given the seal of approval by Lionel Messi too which further explains why he should've been targeted.
Following a PSG and Lille game last season, Messi approached Gomes and asked for his shirt, a show of respect which clearly symbolises that the legendary Argentine was impressed.
On the interaction Gomes said to the BBC, "It was like a fanboy moment, he gave me his shirt, he took his shirt off and gave it me and I thought 'happy days'."
He continued that Messi then asked him, "Are you not giving me your shirt? So I asked 'you want my shirt' and he replied 'yeah'."
A gesture which shows that Messi is a believer of Angel Gomes, which is a opinion hard to argue against given he is the best ever.
Related Topics