Last week Manchester United supporters announced a plan to boycott sponsors as part of an ongoing plan to hurt the Glazers.
The efforts has been dubbed the Not A Penny More campaign, and fans have taken various courses of action against companies in comercial sponsorships with United.
These include…
Boycotting the products and calling on others to do the same
Publicly criticising the companies on social media
Leaving negative reviews of the companies on independent review websites
Clicking on companies' sponsored adverts on Google to cost them money
New digital analysis from MediaWorks calculates that the latter activity could cost the companies a small fortune.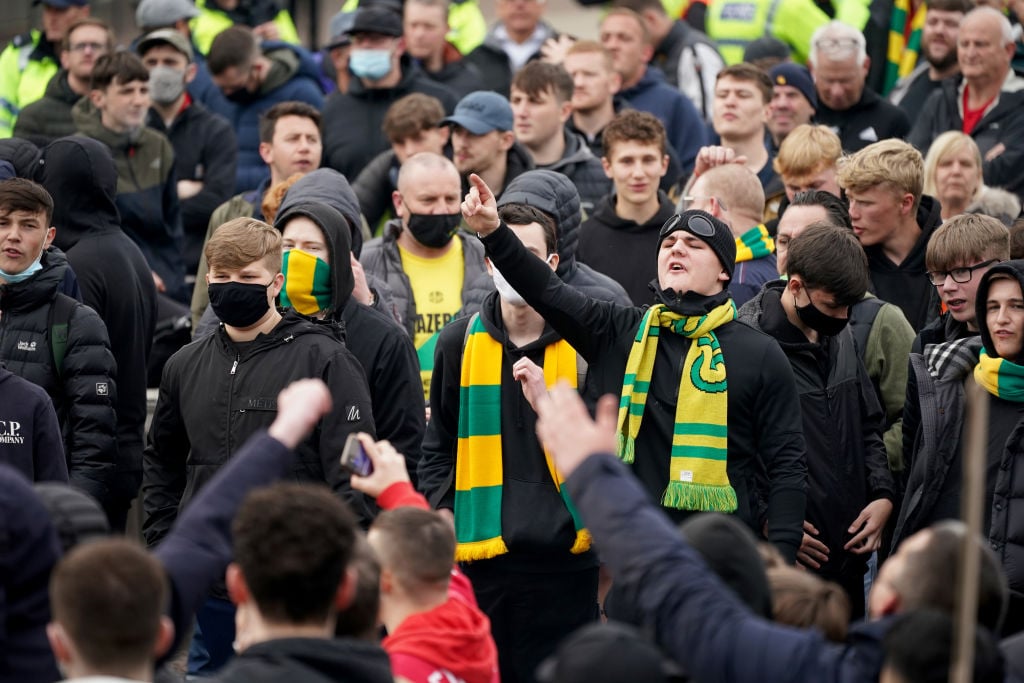 Company founder Brett Jacobson said: "We've looked at the top end cost per click data for just those five brands, a price they could reasonably expect to be charged by Google for this type of fan activity.
"Generously assuming that only one quarter of those choosing to look up these sponsors in the last 48 hours decide to click just once on their Google Ads, that could be an eye-watering bill in excess of £1.2m they could be collectively facing this month alone. And that figure could easily skyrocket."
He adds that online searches for Adidas, Chevrolet, TAG Heuer, AON and Kohler, five of United's 50 sponsors, have increased dramatically over the past fortnight.
The #NotAPennyMore hashtag has been used more than 7,000 times per day on social media.
Effective
Understanding the success this could have in hurting United's sponsors will encourage supporters to pursue it further.
The Guardian reported last week that The Hut Group (THG) have pulled out of a planned sponsorship agreement worth £200 million. The company was set to begin sponsoring the club's training gear from July, and have cancelled the deal due to concerns over negative feedback.
The club's new principal sponsor TeamViewer, has been heavily targeted by supporters.
With no games to attend in the summer months at which to protest, club sponsors are likely to continue to feel the pressure as fans look to up the ante against the Glazer family and push them into a position where they decide to sell the club.
Have something to tell us about this article?
Let us know