Former Manchester United defender Laurent Blanc has been fired by Lyon with the Ligue 1 giants nailed to the bottom of the table with one point from four games. 
While the keys to the Old Trafford machine were eventually handed over to Ole Gunnar Solskjaer – appointed initially on an interim basis after the Jose Mourinho era turned predictably toxic in December 2018 – the so-called 'Baby Faced Assassin' was not the only former Manchester United man in the frame at the time.
Laurent Blanc, Sky Sports wrote, was one of the early frontrunners to take over before Solskjaer arrived instead.
This was not the first time the 1998 World Cup winner had been considered either. Blanc, speaking to The Times, admitted that he held talks with the Red Devils following the sacking of David Moyes too, United instead putting their faith in Louis van Gaal.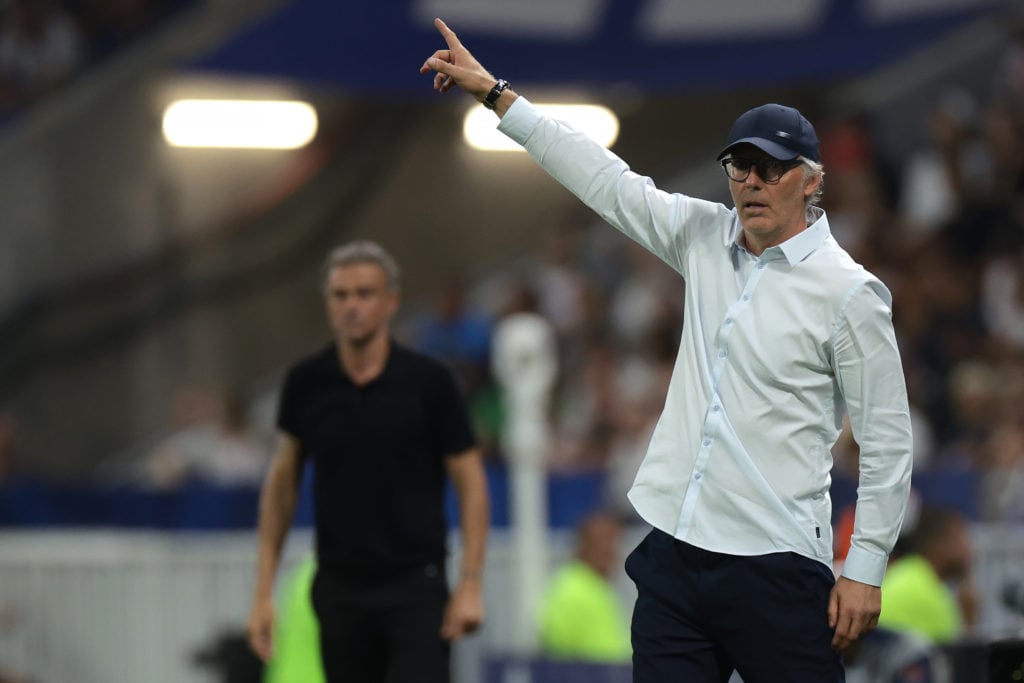 Laurent Blanc could have had Manchester United job
"I had a call from a director. I'd prefer not to say who. And (we had) some discussion," Blanc explained.
"But I was in Paris (with PSG), so it was very difficult for me to leave. We kept in touch, but they went with Van Gaal in the end."
Flash forward to the present day and, with Blanc paying the price for Lyon's worst-ever start to a new Ligue 1 season, it is difficult to dispel the notion that the 57-year-old is all-but done at the very top level of European football; clubs of the stature of Manchester United merely a pipe dream these days for a man who's reductive, reactive tactics feel increasingly out of place in this dynamic, front-foot age.
'Change the manager'
When asked following Lyon's 4-1 home humbling by Montpellier a few weeks back, Blanc was aked what Les Gones needed to do to get themselves back on the right track.
MORE UNITED STORIES
"You have to change the manager," he quipped.
Unfortunately for Blanc, the Lyon bosses have now opted to take his rather tongue-in-cheek advice a little more seriously than he might have expected.