Former West Brom boss Tony Pulis admits that he could have signed Manchester United defender Harry Maguire but opted for the England international's Premier League team-mate Jonny Evans instead.
The sight of Harry Maguire and Jonny Evans both rushing out in a failed attempt to stop Declan Rice's stoppage-time decider in the 3-1 defeat to Arsenal was a rather fitting reflection of the injury issues Erik ten Hag has been forced to contend with at the start of his second season in the Manchester United dugout.
The Dutchman had little choice but to call upon the 35-year-old veteran and a player who was due to be sold to West Ham over the summer, injuries to Raphael Varane, Luke Shaw, Lisandro Martinez and Victor Lindelof forcing his hand.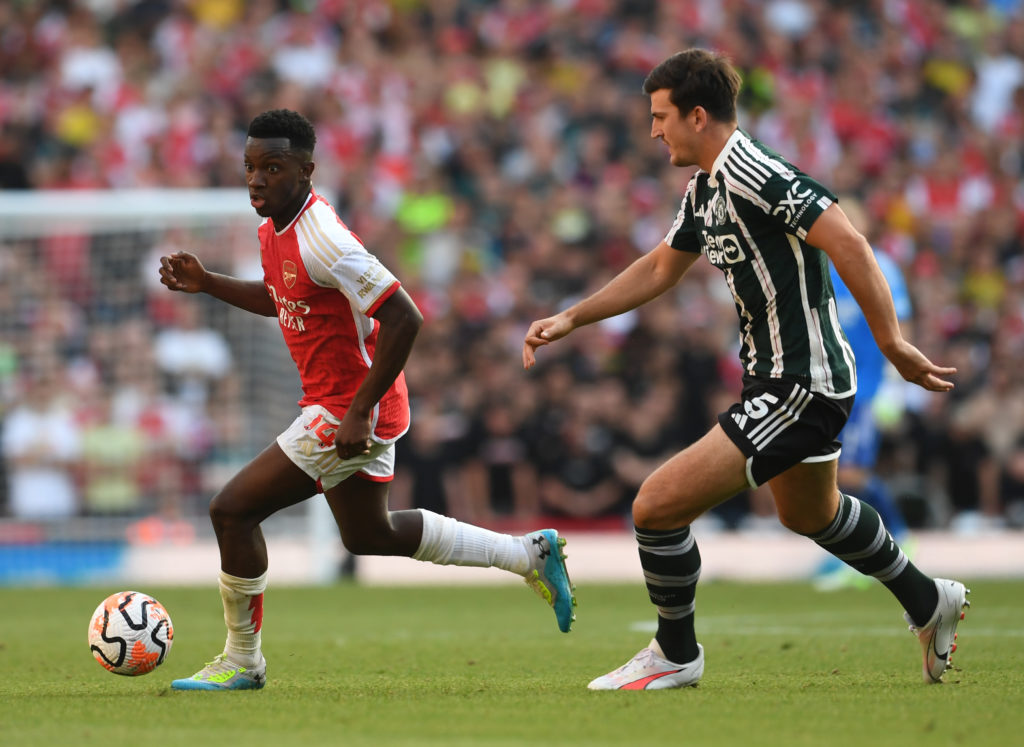 Harry Maguire out of favour at Manchester United
Maguire is arguably United's fifth-choice centre-half these days. Evans – Maguire's one-time Leicester City team-mate – in sixth.
And, speaking to the Baggies Broadcast, Pulis admits that he opted for the former over the latter when offered his pick of the two defenders a few years back.
"(West Brom chairman) John Williams had said Maguire," Pulis recalls. "But I thought Jonny Evans was better than Maguire.
"They'll argue that Maguire went to Leicester and then got sold for an absolute fortune. But I thought Jonny was better than Maguire."
Evans eventually joined West Brom in 2018. One year after Leicester snapped up Maguire from Hull City to the tune of £17 million.
MORE UNITED STORIES
World football's most expensive centre-half these days; it speaks volumes about how far Maguire has fallen down Ten Hag's pecking order that, since the former Ajax boss took over in 2022, Man United's £80 million millstone has started only eight Premier League games.
The Red Devils even accepted a bid from West Ham before Maguire's Old Trafford exit collapsed, reportedly due to concerns over a potential pay-off (The Sun).
'He wants something bigger'
"He turned West Ham down," ex-Hammers coach Sam Allardyce explains on his No Tippy Tappy Football podcast.
"I know his agent really well. This is no disrespect to West Ham, because I managed them. (But I think) he feels that, with the troubles they had last season down the bottom of the league, he doesn't want to be going there.
"He wants something bigger."
Man United is certainly 'bigger'. But is life on the Old Trafford bench really 'better' for Maguire than regular first-team football at West Ham?
Related Topics