Roy Keane has taken part in revealing Manchester United's third strip – which is an absolute stunner.
The Red Devils have already released their home and away strips for some time now, which has left fans speculating what the third strip could look like.
There were many leaks online, but none could be sure if these were fact or fiction.
As it turns out, they were the real deal! Now Manchester United have officially revealed the shirt to the world, and we think it's a top-tier bit of kit.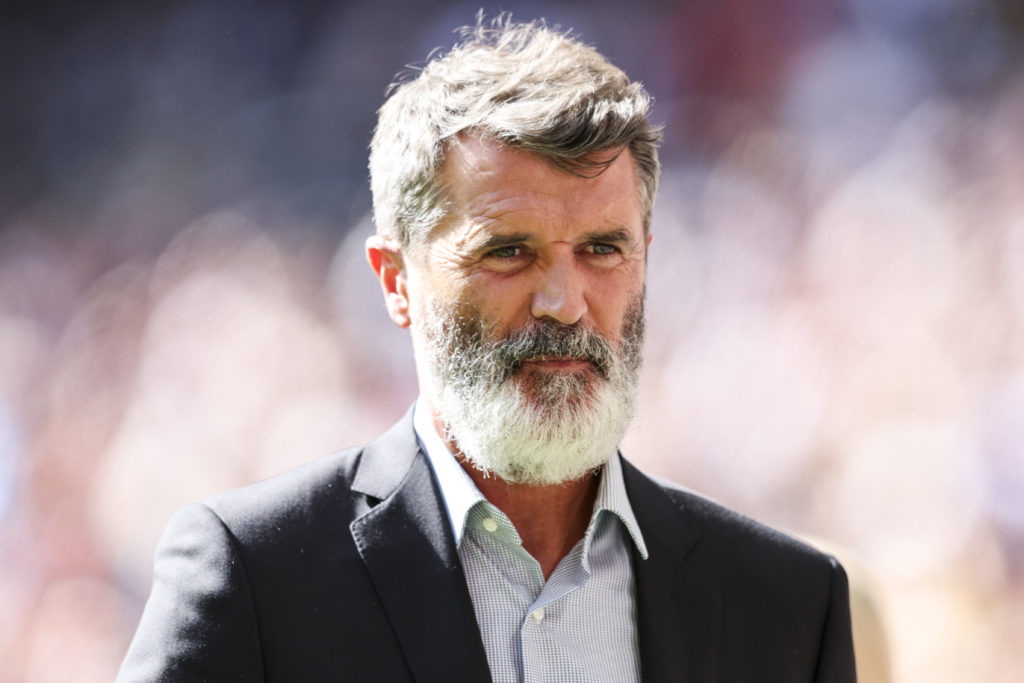 Man Utd Third Kit 23/24
Here it is, expertly revealed in a dramatic promotional video by Adidas – Manchester United's new third kit for the 23/24 season.
Keane is seen reading a dramatic monologue that goes with flickers of Old Trafford, photos of current stars in the new kit and ends with him looking absolutely seething at a pile of prawn sandwiches. Classic Keano.
It's a great promotional video, for an even better kit. The only qualm some fans have with it is that it mildly resembles the Liverpool it.
MORE UNITED STORIES
This may be something to do with the new crest, which has actually changed the trajectory for Manchester United kits forevermore.
How the kit makes history…
This new jersey breaks a 145-year-standing Manchester United tradition.
United Kits have featured differently designed badges, as they change over time. They have also featured no badges at all in kits of the distant past.
However, using only a part of the club's crest, with this third kit just featuring the Red Devil, has never been done before in the entirety of the club's history.
This kit has changed history for the club… and we love the different direction they've taken.
Related Topics