Tyrell Malacia has been pictured in a new leaked image of the Manchester United away kit for the 23/24 season, which is not great whatsoever…
Yesterday three images circulated of the three new proposed jerseys. The home kit was pretty standard and the third kit possessed something that has never been seen on a Manchester United kit before.
However – the away kit was just downright strange. It didn't look anything like a Manchester United shirt whatsoever.
Now a different image has surfaced, with left-back Tyrell Malacia rocking the new away strip and, well, it's different…
READ: Manchester United Pre-Season Tour 2023: Fixtures, How to Watch, Tickets & Everything Else You Need To Know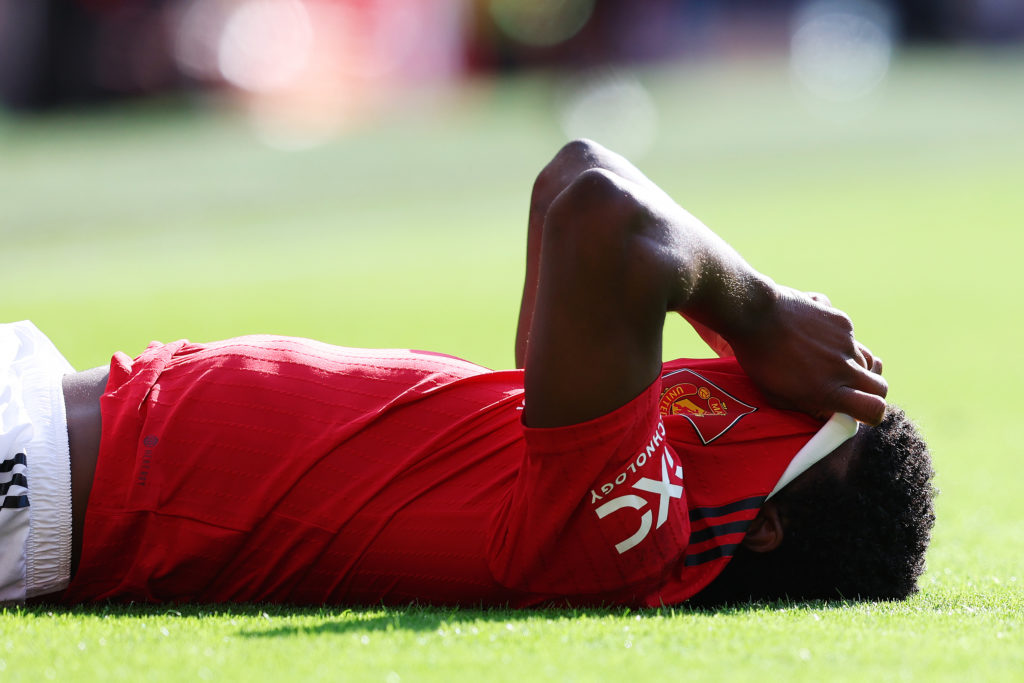 Tyrell Malacia pictured in leaked away kit
The Dutch defender posed for a picture to model the 'unique' away kit, as shared on Twitter by The United Stand.
This new picture 100% differs from the one that has been circulating over the past few days. The latter is pictured below.
MORE UNITED STORIES
The major changing point in the design is the red lines going down the white stripes. Now, the connotation of red towards Manchester United is probably the reason this is included. However, it just makes the whole kit look like a boiling pot of different ideas.
Adidas really missed the mark on this one. Last year's white away kit was simplistic and beautiful. This is complicated and may take time to grow on us.
How likely is this to be Manchester United's away kit for the 23/24 season?
Very likely. Rumours initially surfaced from a Tweet which showcased all three kits.
With official pictures like the Malacia one above, this is probably the design we're going to see the Red Devils sporting away from home next season.
Related Topics