Former Manchester United assistant Chris Armas has been appointed as joint assistant head coach by Leeds United.
Armas worked under Ralf Rangnick between December and May, a difficult period for the Red Devils.
Leeds confirmed Armas' appointment, with director of football Victor Orta describing it as a 'perfect fit'.
Armas has previously worked with Leeds manager Jesse Marsch at New York Red Bulls, and even played together at Chicago Fire.
READ: Confirmed Manchester United transfers in, out, loan deals for January 2023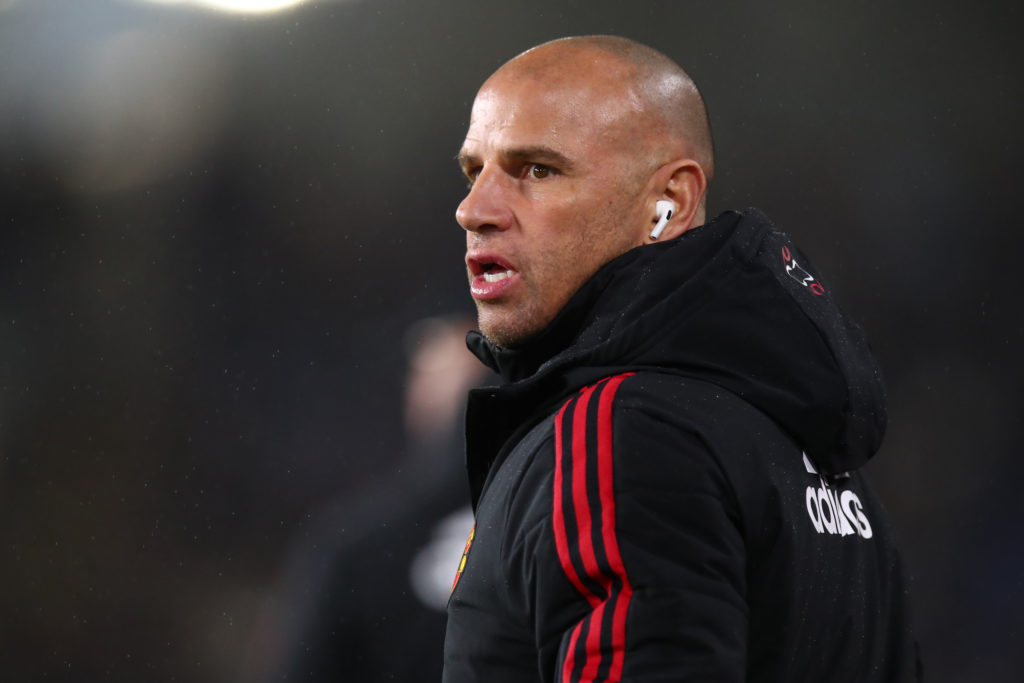 Leeds refuse to acknowledge Manchester United
Chris Armas is best known in English football for his short spell at Manchester United.
Leeds sidestepped this in their official announcement, with their website choosing to omit the Red Devils' name.
The announcement read: "Last season, Armas spent time as an assistant at another Premier League club, working under Ralf Rangnick."
Armas was first linked with Leeds shortly after leaving Manchester United but chose to return to the US, The Athletic reported. Now the link up is happening.
The timing is interesting, with Manchester United set to face old rivals Leeds twice in the few weeks, playing back to back Premier League games after one was postponed earlier in the season.
United host Leeds on February 8 before visiting Elland Road on February 12.
Armas last season told US soccer podcast The Crack Podcast hat he found his time at Manchester United infuriating, with all the leaks to the media.
He said: "Agents, players, it was missiles from everywhere. As you are trying to build a team, bad results, media, the captain sucks. What are you talking about. Who's putting that out there?"
Ralf Rangnick decision criticised
Meanwhile, one of Ralf Rangnick's former players says that the German should never have taken the Manchester United interim role.
Former Albania captain Altin Lala worked under Rangnick at Hannover and described him as the best manager he ever worked with, speaking to Tribal Football.
He added: "In every team he was in he achieved success, except Manchester United and in my opinion he shouldn't have accepted that role.
"I was surprised when he took the job at Manchester United, because for him to have success he needs players who are soldiers and not like Cristiano and others who were part of United.
"In his philosophy he needs a player to be tactically disciplined and to play as a group, and at Manchester United this was very difficult to achieve because the team back then was very divided and not compact."
Have something to tell us about this article?
Let us know