Manchester United captain Bruno Fernandes has been singled out for praise by Manchester City midfielder Kevin de Bruyne.
Bruno Fernandes hasn't had a great start to the season, epitomising Manchester United's struggles.
As part of that midfield three along with Casemiro and Mason Mount, he has come under fire.
His off-field displays have also caught some flack as many were left unimpressed with his attitude.
However despite a negative start to the season it is only a matter of time until he finds his world-class form.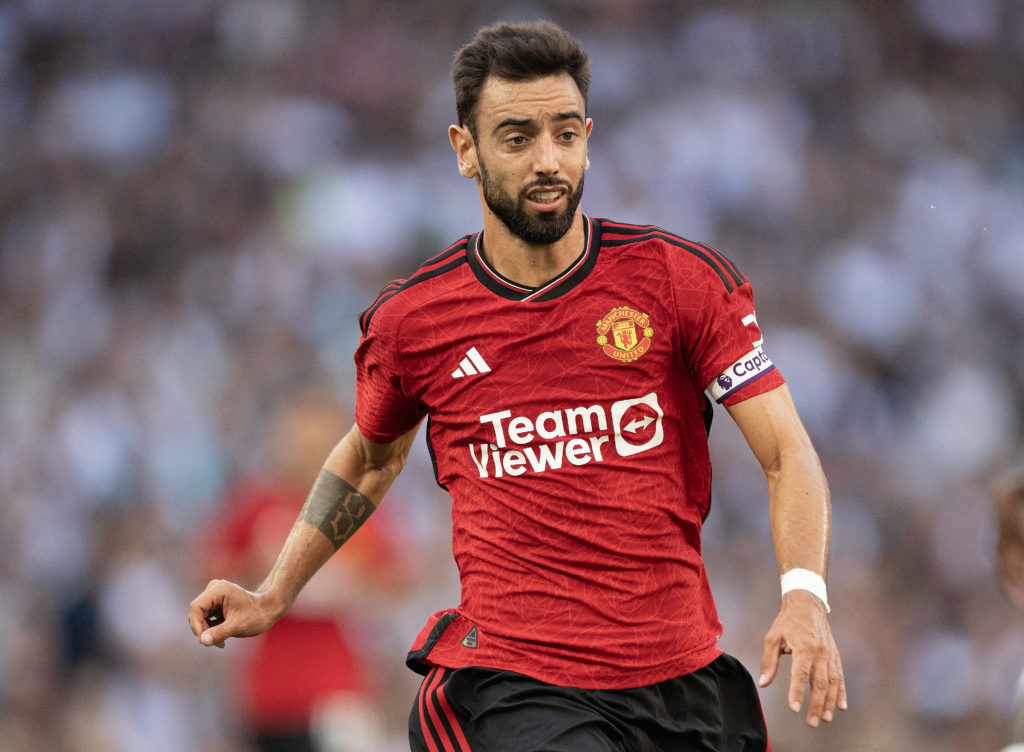 De Bruyne heaps praise on Fernandes
Often compared and contrasted, Kevin de Bruyne and our Portuguese magnifico are two of the leagues best midfielders.
Now de Bruyne has spoken to Sky Sports on his admiration for his adversary as ranked Bruno top among other attacking midfielders James Maddison and Martin Odegaard.
When quizzed on his decision, the Belgian said: "I think he is a creative machine."
MORE UNITED STORIES
De Bruyne continued to agree that Bruno is underrated in his creativity and explained that "he's been doing it for a long time."
Huge praise for the United captain from arguably the best in the world.
The captain to kick-start United's good form
Fernandes never stays quiet for long, as he always eventually begins to make everything tick in the midfield for United.
Therefore we see him inevitably kicking into gear against Nottingham Forest on Saturday in-front of a packed Old Trafford which should give him all the motivation needed.
A goal or assist seems inevitable at this stage given how close he came last week with that header which he should've converted.
Expect Bruno to lead United to victory tomorrow and ensure this slump doesn't continue past this weekend.
Related Topics