Manchester United are reportedly unhappy with referee Michael Oliver after he booked Bruno Fernandes during the 2-0 defeat to Tottenham Hotspur.
According to the Manchester Evening News, United are unhappy with the referee due to the rule they perceive to be that the captain is allowed to approach the referee about decisions made by the man in the middle.
Fernandes approached the referee after he booked Antony for a foul on Yves Bissouma, barely a few seconds later Fernandes, the captain, approached the referee for an explanation.
After a few words were exchanged, Oliver reached into his pocket to book the Portuguese midfielder.
It's fair to say Erik ten Hag was furious with the decision as he was angrily berating the fourth official about the decision for the rest of the first half.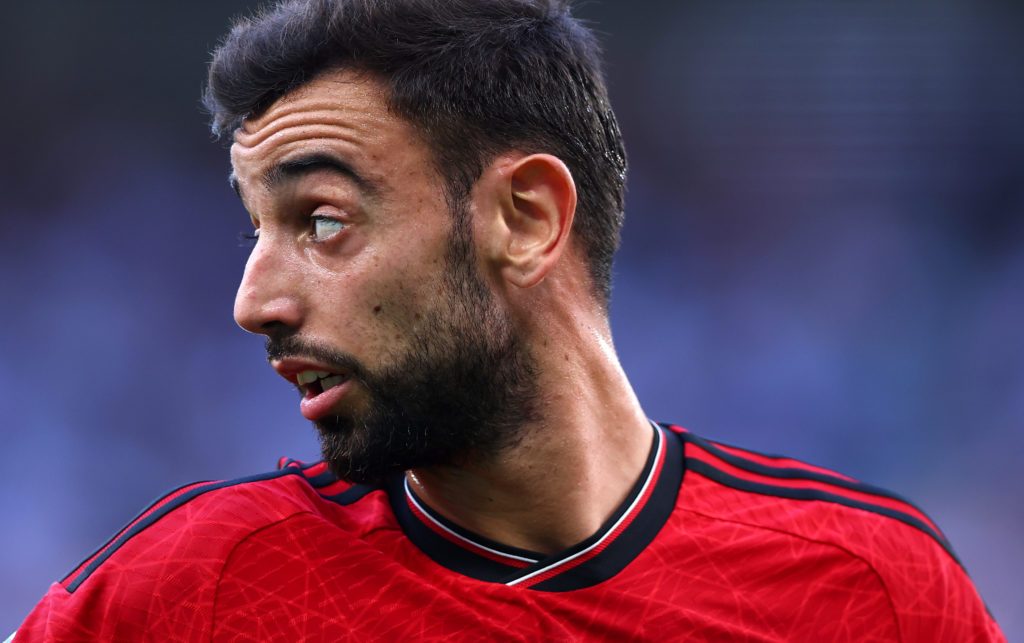 The decision comes after a frustrating day for United
That booking on Fernandes was one of a number of poor decisions made by Oliver during the 2-0 defeat to the North London side.
The one big decision that cost United was the deflected shot by Alejandro Garnacho which struck the arm of Cristian Romero.
The referee, despite VAR assisting him, failed to spot the ball striking the arm of Romero who had his arm in an unnatural position.
MORE UNITED STORIES
Does Fernandes have a target on his back
The Portuguese midfielder has been a superb addition to the club since he made the move during the winter transfer market of 2020.
However, Fernandes does like a moan. His passion to win games causes him to lash out if a referee makes a poor decision or one he doesn't agree with.
This has led to hatred from rival fans and the media, this may well have bled into the referee's thinking when it comes to decision-making around the midfielder.
It seems the midfielder has developed a reputation across the division which is something that will cause frustration to the United fanbase.