John Murtough has made clear to point out Manchester United have delivered Erik ten Hag his number one goalkeeper target.
Manchester United finally announced Andre Onana's transfer, with a deal which left the goalkeeper flying from Italy to England and then immediately to the USA.
The formalities were wrapped up so quickly at Carrington that there were not even official photos released along with Manchester United's deal confirmation.
The usual pictures of the player posing happily with Erik ten Hag will have to wait until the former Ajax pair are reunited in the USA.
READ: Confirmed Manchester United transfers in, out, loans, releases, youth for 2023/24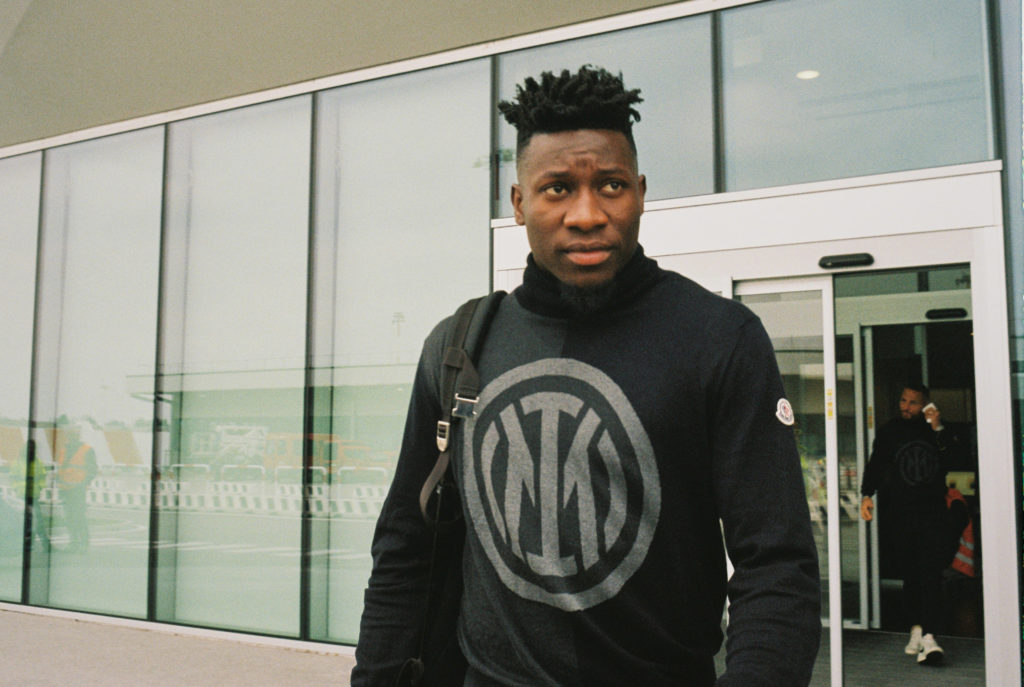 Manchester United sign Andre Onana
Manchester United have wrapped up Andre Onana – even announcing a surprise squad number for the goalkeeper.
United's football director John Murtough has had his say on the new addition, and made very clear that he and the club had delivered the first choice option.
Murtough told the club website: "Andre was our top choice to become the new goalkeeper for Manchester United, with exactly the right profile of technical attributes and personality."
MORE UNITED STORIES
Manchester United did have other options, once the choice was made to move on from David de Gea. Diogo Costa of Porto was a highly rated alternative. Brentford's David Raya was the Premier League proven one. Bart Verbruggen was an up and coming prospect linked, before his move to Brighton, which then saw Robert Sanchez linked to Old Trafford too.
But it seemed quite clear from three or four weeks ago that Andre Onana was the player United had set their sights on. While it's never quick with United, the club have got it done, just about in time for him to join up on pre-season.
First choice signings have not been easy to come by
There is a reason Murtough was keen to point out United delivering the first choice option. This was because they will have been stung by criticism last summer.
Frenkie de Jong was United's first choice midfield option last summer. Murtough did everything possible to make it happen and try and deliver the player for new boss Erik ten Hag, even agreeing a fee with Barcelona. De Jong simply refused to join.
Murtough and chief executive Richard Arnold were pictured in Barcelona at one stage, and were heavily criticised for failing to do the deal, and then failing to sign Adrien Rabiot. At one stage the summer turned into complete farce, before the club struck a deal for Casemiro, which was probably a blessing in disguise.
Even though it worked out, the optics for United weren't great at a time when Murtough and Arnold were attempting to show it was a new era, a change in approach, after years of haphazard transfer policy overseen by the disastrous Ed Woodward.
Just ask former bosses if they got their first choice players. Ole Gunnar Solskjaer wanted Erling Haaland and Jude Bellingham, and landed neither.
This summer Manchester United have attempted to sign two players, Mason Mount and Andre Onana, and landed them both.
The striker situation is not as simple. Harry Kane was widely reported as Erik ten Hag's first choice. This looks impossible at present, with Tottenham refusing to sell.
That's why when it comes to Andre Onana, John Murtough is keen to flag up the success, and pat himself on the back for deliver Erik ten Hag's first choice. Although, as Roy Keane would no doubt say, 'That's your job!'.
Jose Mourinho was denied a deal for Ivan Perisic, and The Mirror reported the Glazers denied his request to sign Virgil van Dijk.
Louis van Gaal famously complained he did not get the players he wanted, telling Sky Sports he had asked for Sadio Mane, Ngolo Kante and Riyad Mahrez, among others. The least said about David Moyes' first transfer window, the better.
Related Topics