Ever since The Athletic reported a fortnight ago that Manchester United had decided to put James Garner up for sale, something has not sat right.
Garner played a crucial role in Nottingham Forest's promotion, impressing in FA Cup games against Arsenal, Leicester and Liverpool too, and featured in a central midfield position which is Manchester United's most glaring weakness.
Why not give Garner an opportunity, at the expense of players like Fred and Scott McTominay who have had plenty?
There was a sentiment that Garner's impending sale would be a decision Manchester United go onto regret, having failed to give him a proper first team chance.
READ MORE: Confirmed Manchester United transfers, ins, outs, loans, releases for 2022/23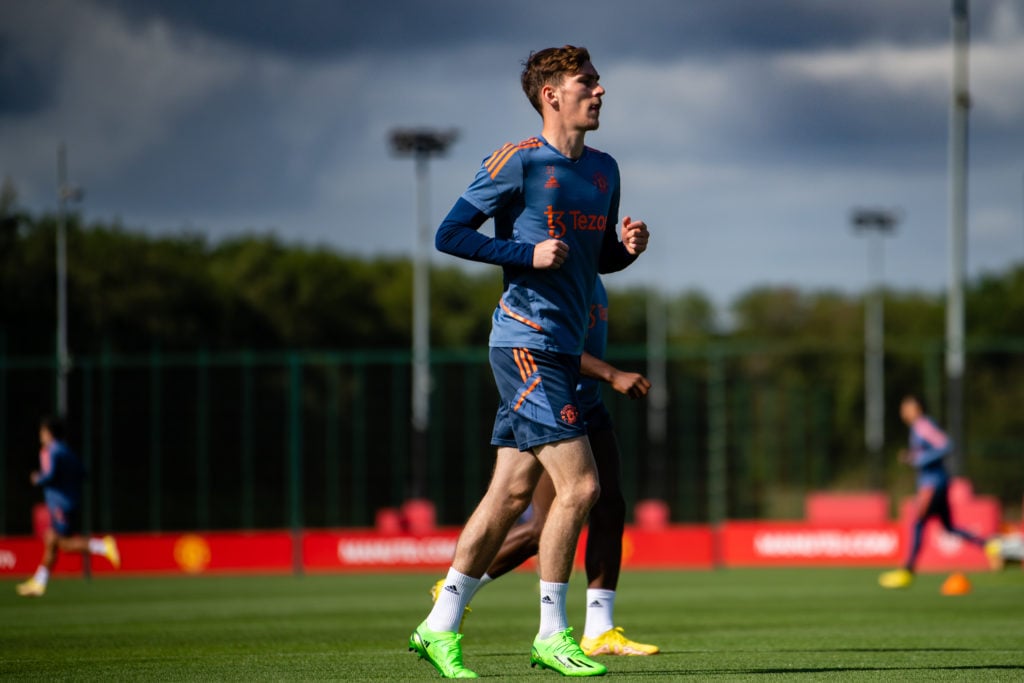 It was also felt that Garner's sale, at this stage in his career, sent completely the wrong message out to other Manchester United's youth talents.
What is the point on going on loan and succeeding, if you are simply going to be sold at the end of it anyway?
The other bone of contention was the low price being attached to Garner. The Athletic reported could be sold for just £14 million, in the same window fellow England under-21 international Morgan Gibbs-White was sold from Wolves to Nottingham Forest for more than £20 million which could rise to above £40 million with add-ons.
Why are Manchester United so consistently bad at selling players? There really was nothing to like about this deal, which screamed of a quick cash in, rather than being well thought out.
A revelation in the past 24 hours has changed everything.
Buy back clause
Fabrizio Romano reported Manchester United's sale of James Garner to Everton will contain a buy back clause. This puts the sale under a completely new light.
While the full details of this clause, including cost and when it can be activated, are unclear, it is good to see Manchester United retaining some kind of control over Garner's future.
This is a tactic regularly used by City, and also by Real Madrid and Barcelona. Suddenly this is a deal United fans can get behind.
Garner was competing with Fred, Scott McTominay, Christian Eriksen and Donny van de Beek for a spot in United's midfield alongside Casemiro and Bruno Fernandes. Manager Erik ten Hag had made clear he wasn't going to be a regular.
From that perspective, cashing in isn't so bad, with the caveat that if Garner develops into a top star at Everton, United can have first refusal to buy him back for hopefully sensible amount.
Regular Premier League football is the key next step in Garner's development, and he wasn't going to get this at Old Trafford. This move keeps his progress moving.
United do have youth talents can can fill the void. Plenty in fact. Zidane Iqbal and Charlie Savage look promising, while FA Youth Cup winners Kobbie Mainoo, Isak Hansen-Aaroen and Dan Gore could all be special. Garner's exit gives them room to rise.
Garner will go onto have a solid Premier League career. Whether he is ultimately United calibre, we don't know. The aforementioned youngster may mean he is quickly forgotten about. But if the 21-year-old does go on to become a regular for his country, and look like a potential world beater, Manchester United can simply opt to bring him back.
This is a surprisingly shrewd decision from United, just when we were beginning to think they had lost their minds.
Have something to tell us about this article?
Let us know