Manchester United winger Jadon Sancho was called out by Erik ten Hag when asked to explain why he was not in the squad against Arsenal.
Erik ten Hag explained after Manchester United's loss to Arsenal that Jadon Sancho was not in the squad after lacklustre efforts in training, The Athletic reported.
This was promptly denied by Jadon Sancho on social media, who denied the claims, and then said he was being treated unfairly.
Oh dear. This is not the first time in Sancho's career there have been problems behind the scenes. And it is a tough problem for Manchester United to resolve, especially as in this case Sancho insists he has done nothing wrong.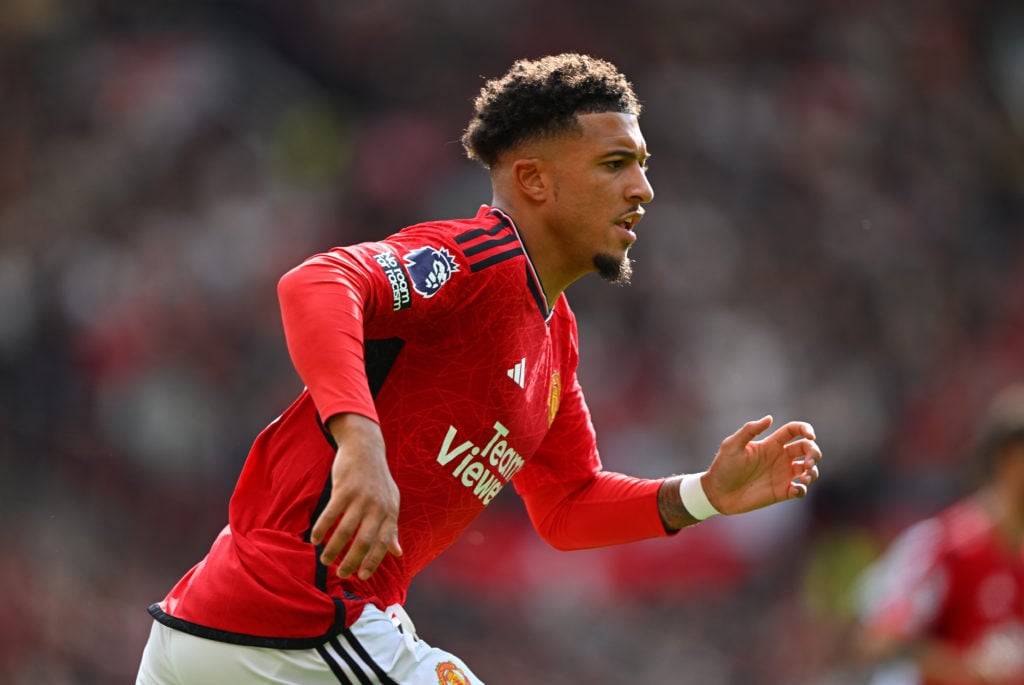 What happened at Borussia Dortmund
Sancho was quoted by The Telegraph during his time at Dortmund: "In Germany there's a few things that I still need to work on.
"Sometimes I'm late to training and it's things like this that I need to work on, because I have a sleep problem.
"Little things like that, where I need to be a little more professional and put things right. But I'm working on it and the club's helping me and the team is helping me. Slowly but surely, as I get older, I feel like I'm learning new things."
Sky Sports reported Sancho was dropped and fined by Dortmund after arriving late back from international duty with England in 2020.
MORE UNITED STORIES
An earlier report in 2019 via The Athletic used the same word 'scapegoat' when expressing Sancho's unhappiness behind the scenes in Germany.
What happened with England
According to The Telegraph, Sancho's timekeeping was an issue for England's backroom staff, late for team meetings.
Gareth Southgate made the England team wait for late players to arrive before beginning his meetings, the newspaper claimed.
Sancho is no longer part of the England squad, he has not been called up since 2021.
Erik ten Hag must resolve issue like Dortmund, not England
Manchester United must bring Jadon Sancho and Erik ten Hag together privately to sort this situation out behind the scenes.
Sancho is a talented footballer who probably feels aggrieved he has not solidified his place as a starter in Manchester United's team.
United can't back into a situation where Sancho ends up spending weeks or months away from the club on a high salary, not contributing.
Instead of handling this like Gareth Southgate, who essentially washed his hands of Sancho, Manchester United will want to resolve it like Dortmund did.
With the right management and encouragement, Sancho became one of Europe's most highly rated young players, and one of the Bundesliga's most creative attacking stars.
Manchester United need to find this version of Sancho. And for Sancho's sake, he needs to find his best self again too.
But whether this will be at Manchester United, we just don't know at this stage.
Related Topics